Summer offer CHF 350.-
NatürActiva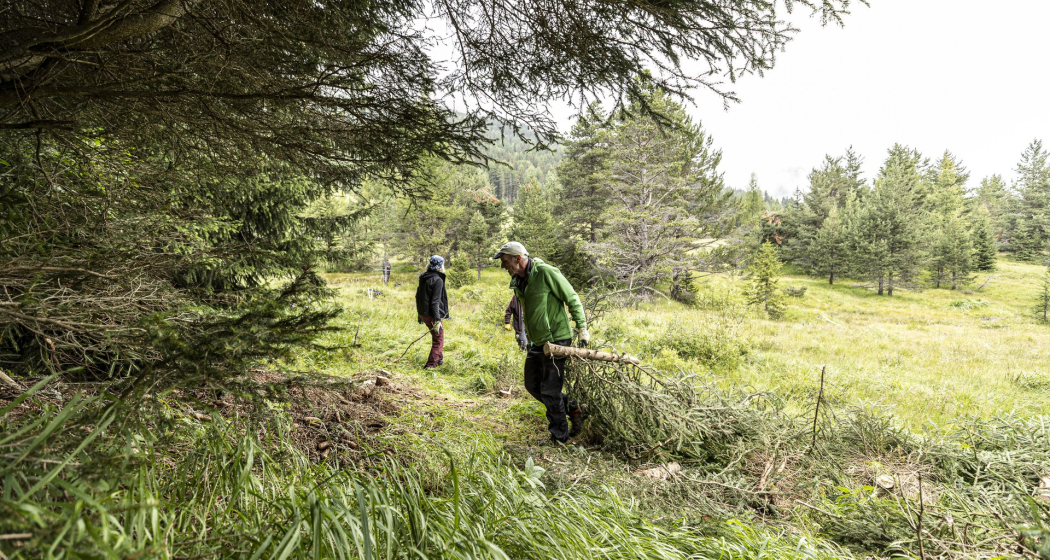 Would you like to switch off from your daily work routine, spend time in nature and immerse yourself in a pristine world? Treat yourself to some time off as part of "NatürActiva" with a work assignment for the environment in the Engadine.
A meaningful, authentic nature experience.
The NatürActiva Package
You live in original and historic maisonettes on Chant Sura (Vnà) or Alp Tea (Tschlin). The Office for the Preservation of Historical Monuments was involved in their restoration. On Chant Sura, the focus is on biodiversity, landscape and historic irrigation systems. At Alp Tea, the focus is on alpine farming, landscape development and traditional crafts. 
In addition to the work assignments, there is also enough time to get to know the surroundings and the Engadine culture. In the afternoon, undertake varied excursions such as a visit to the mountain beer brewery Bieraria Tschlin. 
Guided environmental tour
Overnight stay in a simple hut
Catering with local products
Two experiences/excursions in the field of nature and culture
Small souvenir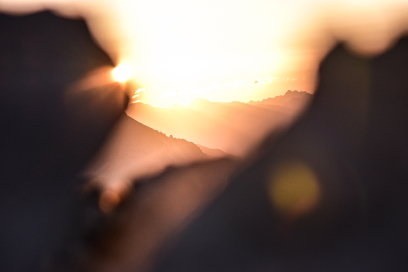 demander maintenant
To be noted for 2024
The summer has flown by! But that's no problem. If you're interested: simply make a note and we'll get back to you with an offer in spring 2024.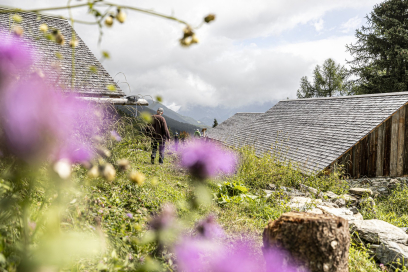 Take action for the environment.
Book now
Dates 2023: June 18 - June 21, July 23 - July 26 and August 13 - August 16 on Chant Sura near Vnà / August 6 - 9 on Alp Tea near Tschlin
At least 2 to max. 6 persons per assignment date
Price: CHF 350.00 per person per event
Other dates and individual assignments possible on request
Impressions from the work assignments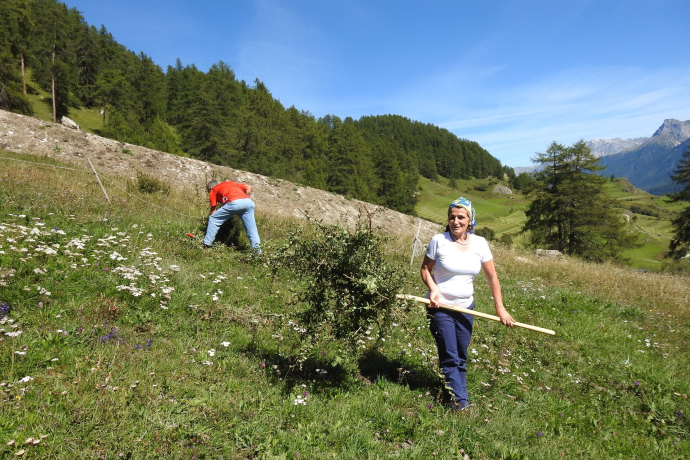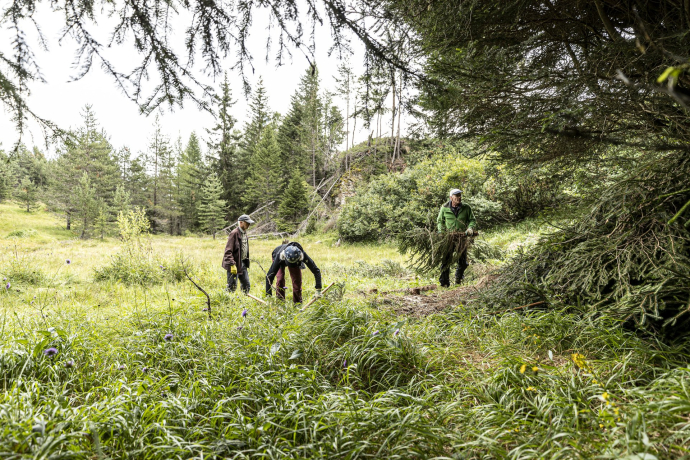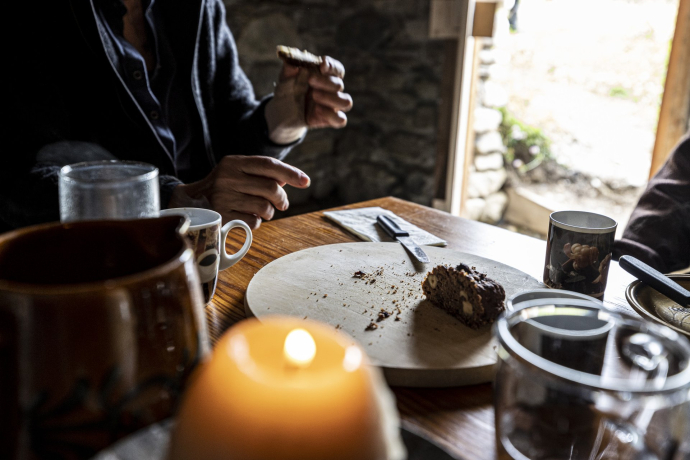 Show all 10 images