Climbing Ardez
Climbing Garden Ardez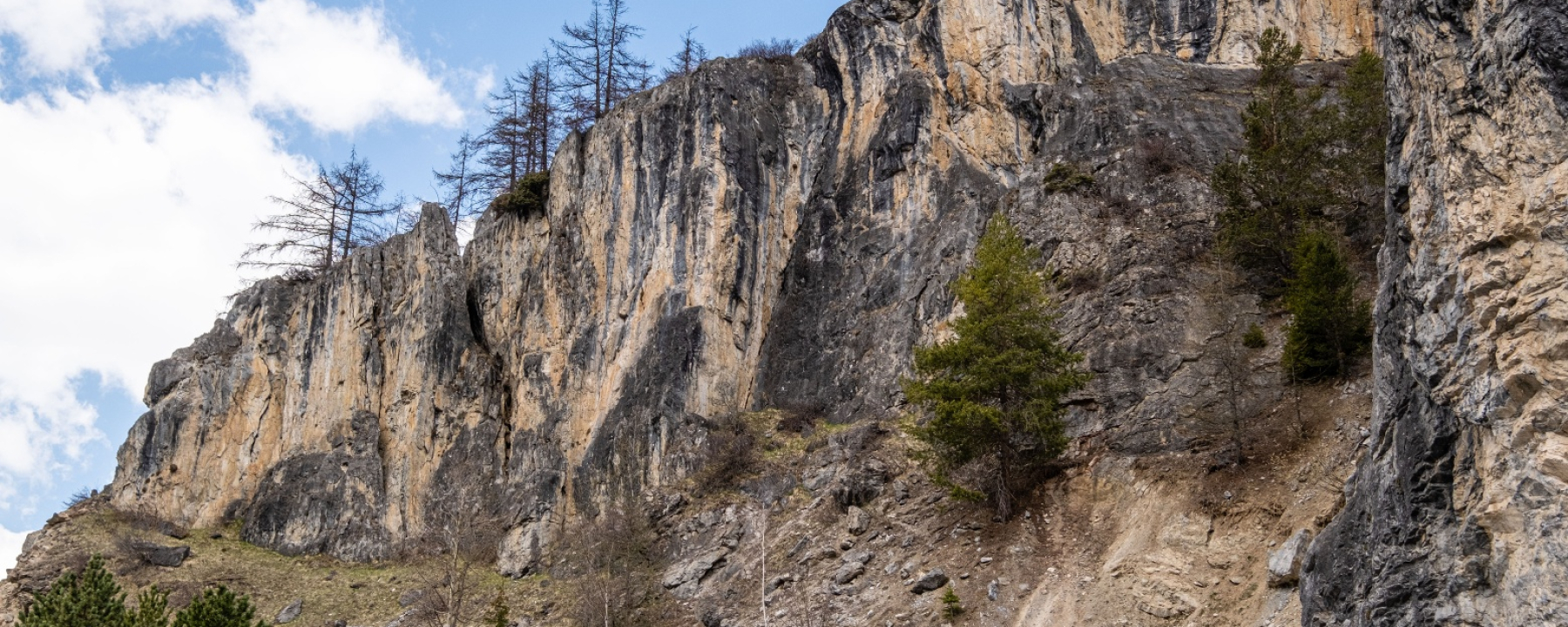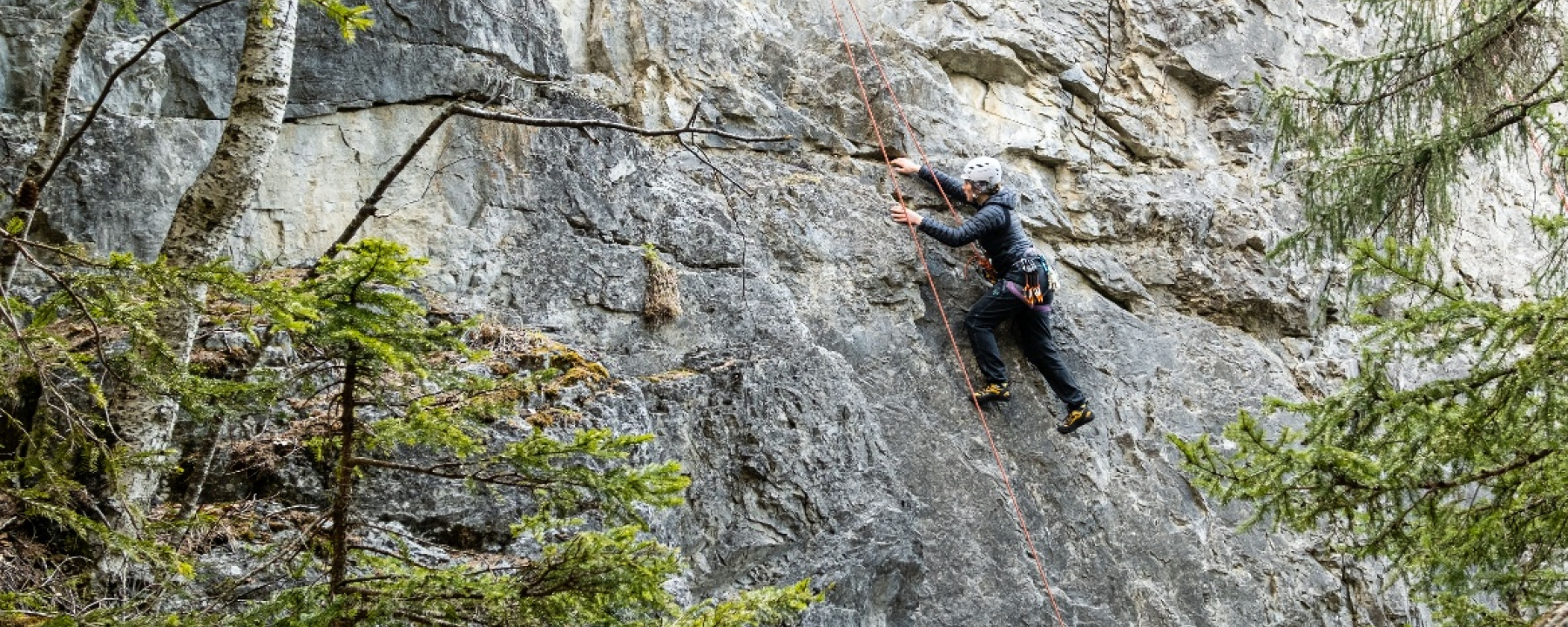 Show all 5 images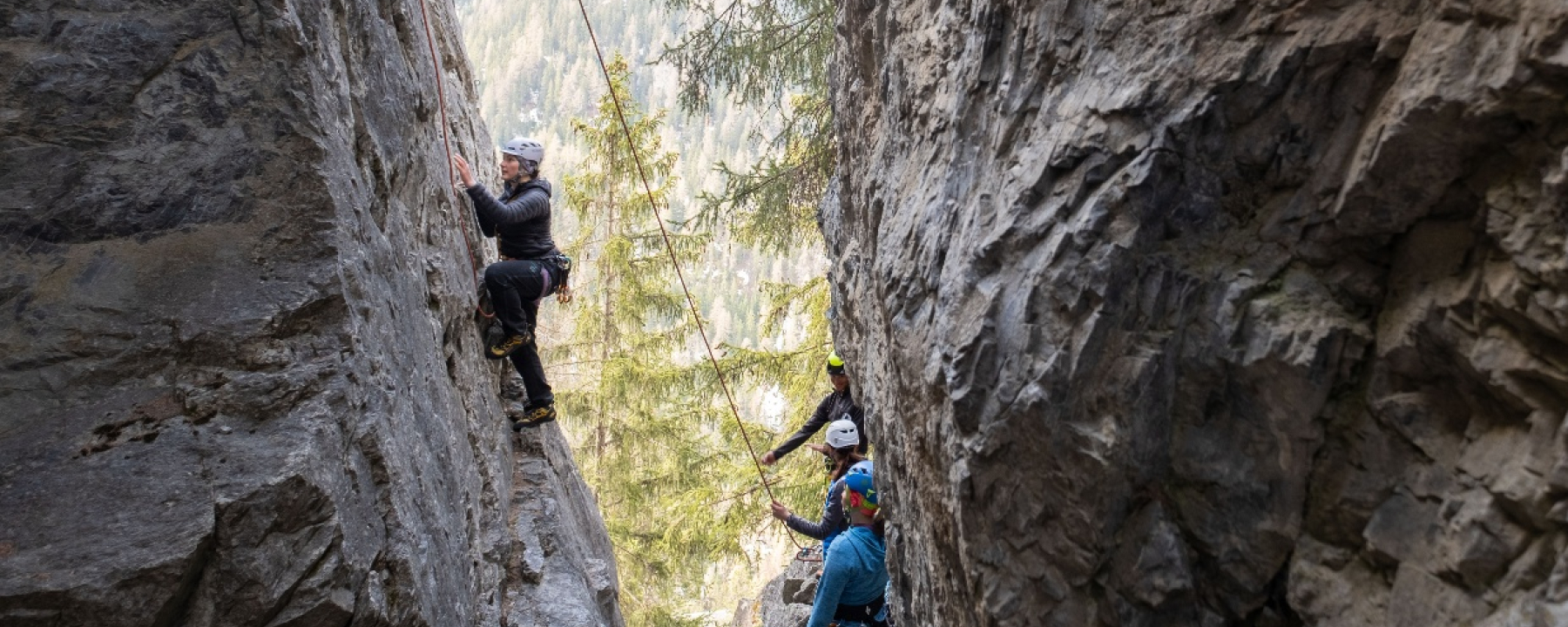 The climbing garden, located near the picturesque Lower Engadine village of Ardez, offers the right route for almost every taste in different levels of difficulty. The selection goes from beginner routes around 2a to 7b.
Description
Climbing or mountaineering is just as much a part of the mountains as the ibex, chamois and marmots. However, the Engadine steds are not necessarily predestined for this. The stones sit too loosely, the African one rubs too heavily underground on the Eurasian plate. But not everywhere: In the Ardezer climbing garden the rocks are stable and so beginners as well as advanced ones can try their way on the walls. The access is easy, because the climbing area is located directly on the Engadine road, at the junction to Ardez. 
The simpler routes are in the upper part, and you climb up the slope a little through the forest. The passages are difficult and spectacular right on the road. For this, the attention of the passers-by is sure, if one aspires to this.
Opening hours
 No opening hours, the period May and November is recommended
Directions
Public Transport
Von Scuol aus mit dem Zug nach Ardez.
Zu Fuss zuerst aufsteigend Richtung Burgruine zur Zubringerstrasse von Scuol – Ardez
danach in östlicher Richtung zur Umfahrungsstrasse Ardez
nach ca. 500 m links befindet sich der Klettergarten
Directions
 Von Scuol herkommend, fährt man bis zur östlichen Einfahrt von Ardez. Oberhalb der Abzweigung befindet sich auch schon der Klettergarten.
Parken
Parkieren kann man gleich unterhalb der Felsen auf einem Grossen Ausstellplatz.