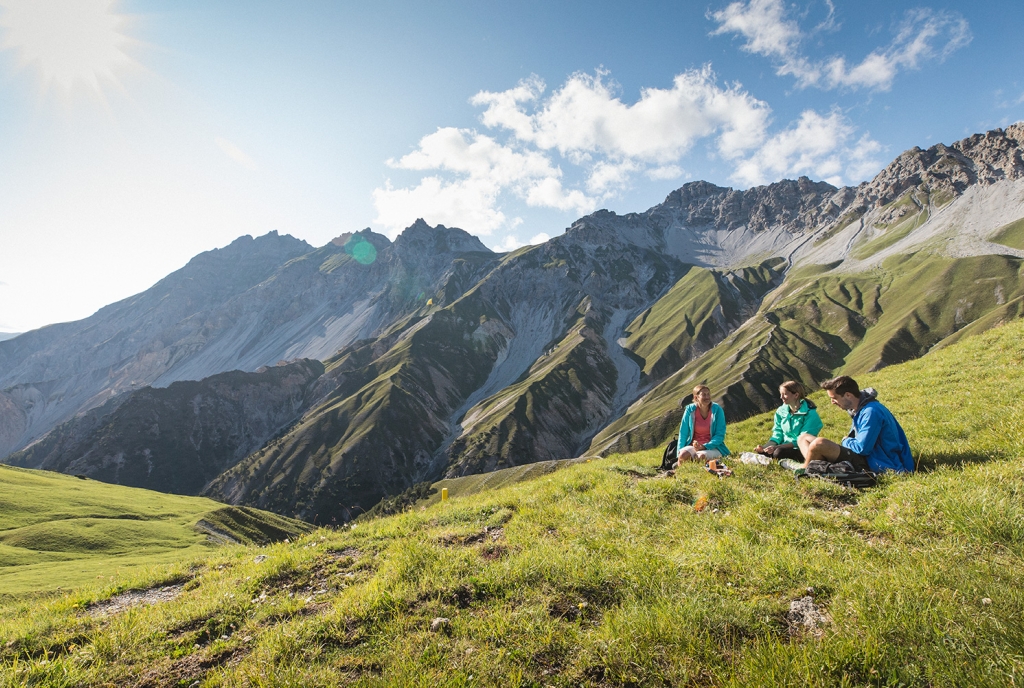 Information for our guests about the current situation regarding coronavirus in the Lower Engadin.
Status: 19 April 2021
Chars giasts, esteemed guests 
Below you will find the most important information and regulations in connection with the coronavirus. All measures are aimed at reducing new infections with the virus.
For questions regarding your booking, please contact your host directly. General booking enquiries can be made in our online shop.
Meetings with family and friends are permitted with up to 10 people indoors and up to 15 people outdoors. It is recommended to be tested for Corona before meeting.
Restaurants
Restaurants, bars and discos are closed. Permitted are:
Restaurant terraces and bars outside until 23.00

Seating is compulsory. The mask may only be removed during consumption. A maximum of four people are allowed per table. Contact details must be collected from all persons. A distance of 1.5 metres must be kept between the tables or a barrier must be installed. 

Take-away and delivery service until 11.00 pm
Hotel restaurants and Hotel bars for hotel guests until 11.00 pm
Catering for guests of hotel garnis / bed and breakfasts with an agreement and within walking distance of a partner business
Here you will find an overview of the take-away offers and open restaurant terraces in our region.
Tourist offer
Offerings such as museums, libraries, the outdoor and indoor areas of leisure businesses and sports facilities as well as sports and fitness centres are open.
The interior of the wellness and leisure pools is closed. Hotel wellness facilities for hotel guests are excluded.
The Bogn Engiadina Scuol mineral bath is closed.
Shops
Shops are open. Here you will find shops or service providers and their delivery offers.
Events
Events with an audience, such as concerts, open airs or theatre, can be held outside with up to 100 people and inside with up to 50 people. Inside, there will be a restriction to a maximum of one third of the capacity of the venue, as well as the obligation to wear seats and masks, a distance of 1.5 metres and a ban on consumption.
For all other events without an audience, such as guided tours in museums or in the villages, club meetings, etc., the maximum number of participants is 15. Outdoors, either a mask must be worn or the required distance of 1.5 metres must be maintained. Indoors, masks and distance requirements apply.
Under this overview you will find all the holiday tips you can currently live in our region while respecting the protection measures
Masks must be worn in publicly accessible indoor and partly outdoor areas
In Switzerland, persons over 12 years of age are required to wear masks in indoor public areas and outdoor areas of institutions and businesses and in busy pedestrian areas. This includes shops, post offices, museums, theatres, administrative buildings, churches, cinemas, railway stations, libraries, hotels and restaurants. In restaurants and bars, guests may only take off the mask when seated at a table. The obligation to wear a mask also applies to public transport and mountain railways. It remains important to maintain a minimum distance of 1.5 metres and to observe the hygiene rules in order to prevent new infections with the corona virus.
Covid-19 tests in the Lower Engadine
You can find an overview of the testing options in the Lower Engadine here. On the website of the Federal Office of Public Health you can also do a corona check, which helps you to assess whether a test is useful. https://bag-coronavirus.ch/check/
Arrival in the Lower Engadin
For countries and regions (source: Federal Office of Public Health) which have a significantly higher number of new infections compared to Switzerland, a travel quarantine applies when entering Switzerland, for further information, please refer to the website of the Federal Office of Public Health. 
Recommendations for behavior from the Federal Office of Public Health
The recommendations of the Federal Office of Public Health regarding keeping distance and hygiene continue to apply.
Clean & Safe - Your health is important to us
The establishments have a protection concept with concrete measures to protect guests and employees and to ensure that they have a pleasant stay. This is communicated with the new Clean & Safe label of the Swiss tourism organizations.
We are also participating in the Clean & Safe label with the protection concept of the Guest Information Center.
Fin bainbod - see you soon!
We are looking forward to welcoming you in the vacation region Engadin Scuol Zernez and wish you already today unforgettable vacations.
Your team of the Holiday Region Engadin Scuol Zernez