News 21.11.2023
Status report on path and road network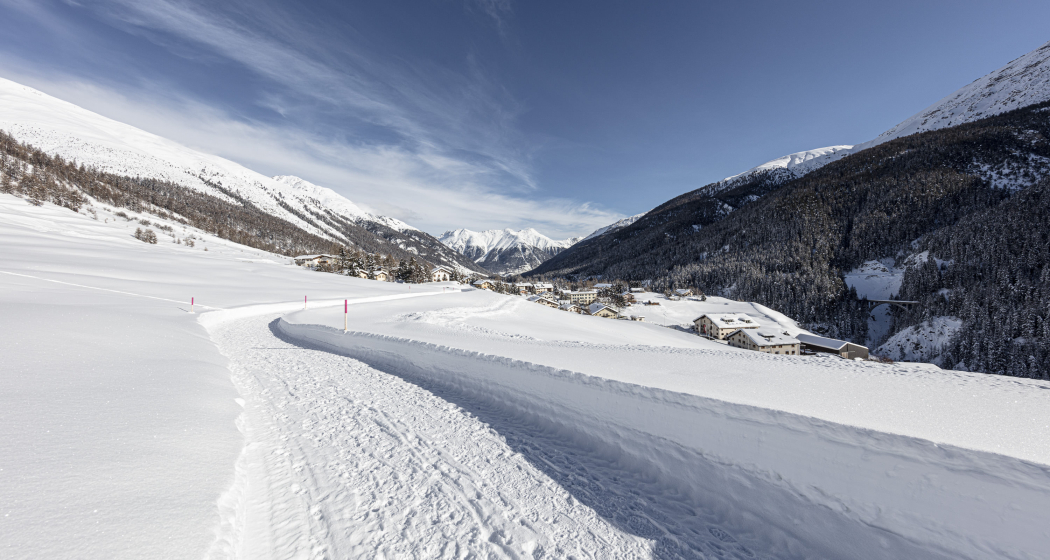 Up-to-date information on the state of the paths, roads and railways in the Lower Engadine.
State: november the 21th, 2023
Plan da Funtanas - Avrona
The hiking trail is open.
Uina Dadaint - Gallarias dal Quar - Schlinigpass
The hiking trail is closed with immediate effect and closed for the whole winter.
Puntins Ots uina and Senda dal Papagagl
Both hiking trails will remain closed immediately and throughout the winter season.
The following roads and hiking trails are closed due to ridge subsidence:
Senda Clemgia
Nairs - Brentsch
Trails in the Swiss National Park
The first paths in the national park are closed due to the snow. 
Even the paths that are still open are snow-covered, icy and slippery in places. Be careful, good shoes and poles are highly recommended!
The national park remains closed in winter (wildlife sanctuary).
You can find the current status of the hiking trails at nationalpark.ch.
Fraction Scuol:
Road closure Porta
The Porta road section will be closed to all motorised traffic from 21 November to 24 November 2023 due to a sewer burst. The road remains passable for pedestrians and cyclists. Further information can be found here. 
Road closure Via da Liuns
Due to renovation work, the marked section will be closed to all motorized traffic as well as to pedestrians and cyclists from July 19 to approx. November 30, 2023. A detour via da Flöna to via Val has been established.
Municipality of Valsot:
Road an trail closures. Further information can be found here. 
The Clemgia Gorge will remain closed until spring 2024 for safety reasons!
In general
Good, high shoes are recommended and walking sticks are helpful.
Hiking in the National Park
All hiking trails in the Swiss National Park are open. More information on the hiking trails in the National Park.
Rockfall danger in the Piz Buin Pitschen area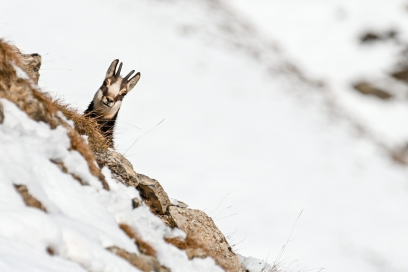 Winter rest for wild animals
The wildlife rest zones must be respected in order not to disturb the wildlife in their usual environment.