News July 28, 2021
Status report on path and road network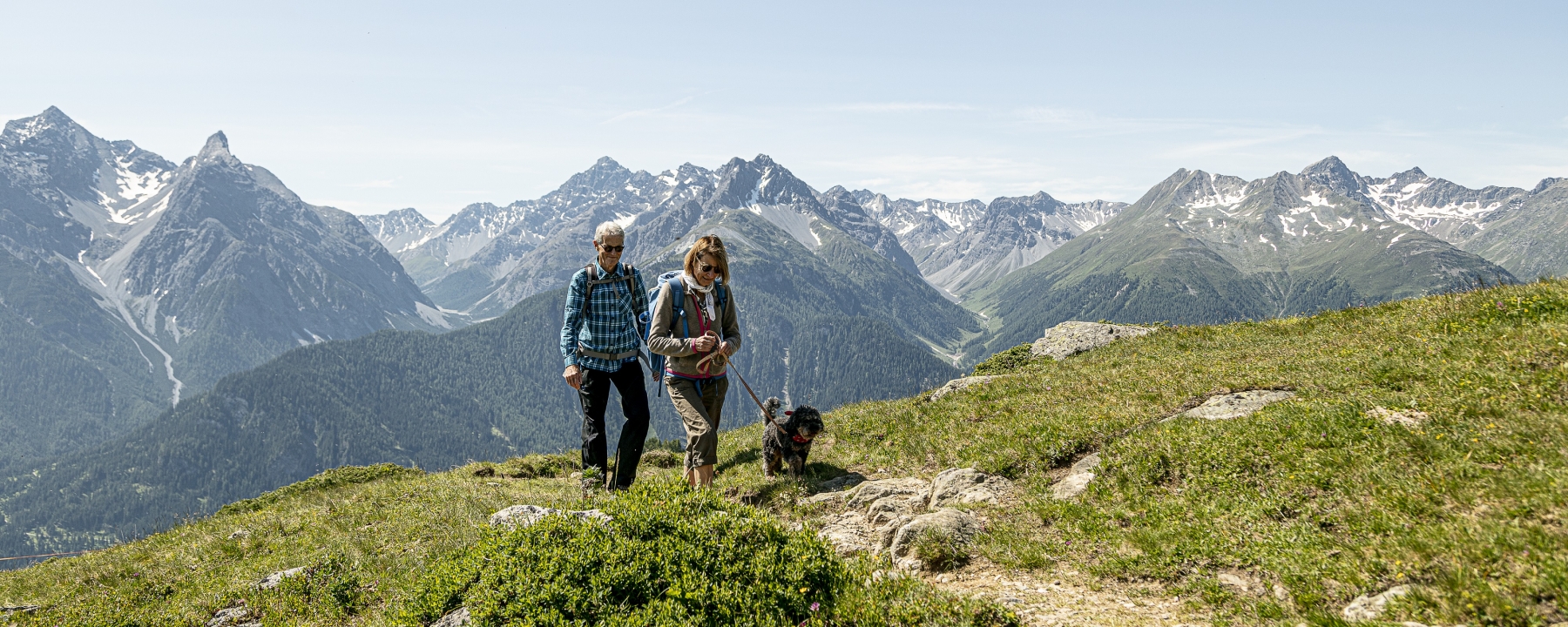 Up-to-date information on the state of the paths, roads and railways in the Lower Engadine.
Hiking
Obstacles and possible waiting times are to be expected on the forest, cycle and hiking trail from Zernez - Susch due to logging work. (Expected until the end of October)
National Park
You can find more detailed information on the path states here.
Biking
 At higher altitudes, snowfields are still to be expected in some places. More detailed information on the current conditions of the various trails can also be found on Trailforks. 
Via Engiadina Long-distance hike
Current conditions of the stages
The Via Engiadina is passable as normal. However, individual snowfields must still be expected.
Current states of the stages
All four stages are rideable.All four stages are rideable.
Closure Resgia - Morteratsch (3rd stage)
The existing path will be closed and diverted in sections due to construction and maintenance work (probably until 31.10.2021). Noise and dust emissions will be limited as much as possible in order to impair the hiking and biking experience as little as possible.
The Uina-Gorge is open and accessible, but snowfields must still be expected in some places.
Ftan road, Ardez - Ftan: 
The section from Pra da Punt (Junction Val Tasna) to Saduas (PP Vias Largias) will be closed to through traffic from 07.04.2021 to 15.10.2021 from Monday to Friday. Pedestrians and cyclists can pass the construction site. Access to Val Tasna is guaranteed via Ardez during working hours.
Road Vnà - Griosch:
Part of the road (approx. 700 m in the area between Val Fermusa and Landschim) from Vnà to Griosch is closed due to construction work. The following restrictions exist for motor traffic, bicycles & pedestrians:
14.06.2021 - 13.08.2021 Passage possible / waiting times to be expected
For current information, you can join the WhatsApp group of the implementing construction company. Registration via: +41 78 251 14 03
Closure and diversion of the Sarsura hiking trail
In connection with the construction of the "KW Sarsura", the Sarsura hiking trail must be partially closed. The outer section of the Val Sarsura is passable with a diversion. On this section, works traffic must be expected. You can see the closed section and the diversions here.
S-charl
The access road to S-charl is passable.
Sent
The access road to Val Sinestra is passable.
Flüelapass
The Flüelapass road Tschuggen - Susch is passable.