News 24 June 2022
Status report on path and road network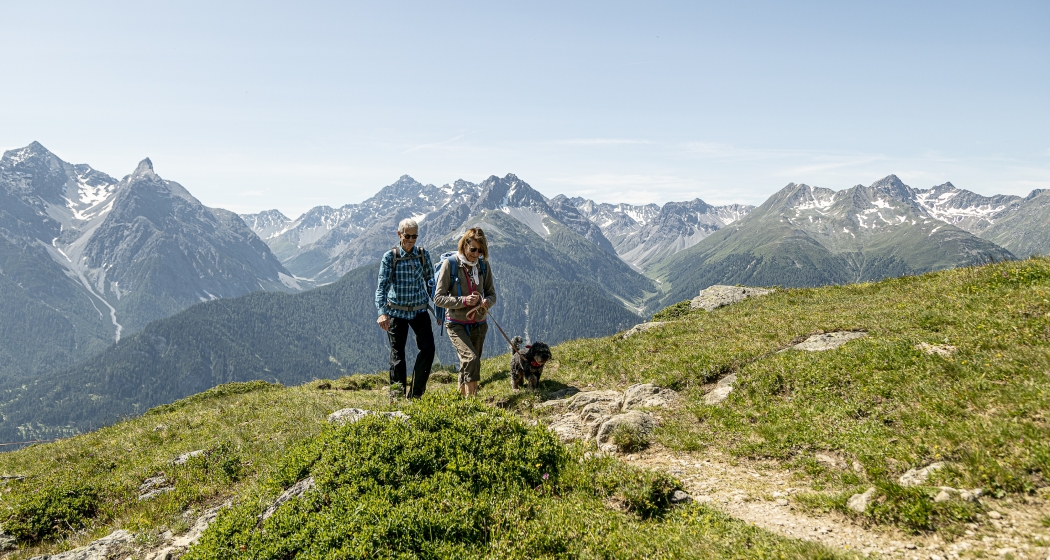 Up-to-date information on the state of the paths, roads and railways in the Lower Engadine.
You can find the current status of the roads here.
Road of Ftan, Ardez – Ftan 
Due to construction work on the section Ardez – Ftan between Ardez (Curtinatsch) and Tasnan bridge (Prà da Punt), the road of ftan will be closed to through traffic from Wednesday, 20 April 2022 – Friday, 21 October 2022 from Monday to Friday. On weekends, Sundays and public holidays, the road will be open to through traffic. You can find more information here.
San Jon – S-charl
The access road is open.
Plan da Porchs – Sinestra 
The access road is open.
General
Caution: Snow is to be expected at higher altitudes and in shady places. The paths can be icy or muddy! Good, high shoes are strongly recommended and walking poles are helpful. Shaded sections of trail have icy patches that are partially covered by snow.
In connection with the construction of the «KW Sarsura», the Sarsura hiking trail must be partially closed. The outer section of the Val Sarsura is passable with a diversion. Industrial traffic must be expected on this section. The closure and diversion will remain in place until autumn 2022. You can see the closed section and the diversions here. 
National Park
You can find more detailed information on the path states here. 
Status report Chamonna Lischana
The hut will not open until 24 June 2022 due to construction work. Even then, construction noise and increased pollution around the hut must be expected. Construction work is expected to end around 15 July 2022. The approach to the hut and on to Fuorcla da Rims is largely free of snow; further on to the Sesvenna hut there are still some smaller snowfields that may have to be crossed. The ascent Fuora da l'Aua is probably snow-free, but the traverse of the plateau to the pass still has large snowfields. The Lajet Lischana is largely still under snow. (Status: 15.06.2022, updates to follow).
Bike-Packages
Route Scuol – Tschierv: Pass da Costainas practically snow-free and passable

Route Scuol – Schlinig: the Uina Gorge practically snow-free and passable

Tschierv – Livigno: Val Mora practically free of snow and passable / passages «Palüetta» as well as «Cruschetta» (shortly after Alp Mora) are not yet in ideal condition and pushing passages must be expected.

Route Livigno – S-chanf: at the height of Chaschaunapass occasional snow/snowfields possible 

Route Livigno – Bernina Pass: the Fuorcola di Livigno is currently not yet passable/snow-covered.
Trails in general
Mostly passable up to 2400 m a. s l. More detailed info on the current conditions of the various trails can also be found on Trailforks.
The Clemgia Gorge is now accessible again via the Vulpera entrance. At the northern and southern entrances to the gorge, storms have led to a new routing. Everything is well signalised on site.
The Uina Gorge is now passable.