Climb to the top of the mountain and receive a gift
#PIZstürmer-Challenge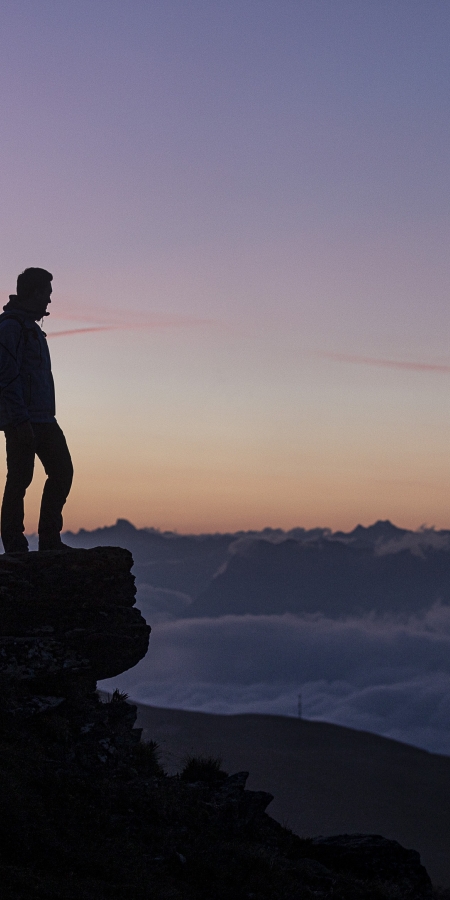 Upon arrival at the summit, you will enjoy a breathtaking view of the Engadine mountains with sweat on your brow. An additional reward awaits PIZstürmer on their return to the valley. Take a photo on the summit and pick up a regional gift at one of the tourist offices.
So machen Sie bei der PIZstürmer-Challenge mit
Die atemberaubende Aussicht ist nicht die einzige Belohnung für die lange Wanderung. Machen Sie ein Foto auf einem der drei Gipfel und holen Sie sich ein Geschenk ab:
Wandern Sie zum Mot Tavrü, Mot Madlain, dem Piz Giarsinom oder den Macun-Seen.
Posten Sie ein Foto auf dem jeweiligen Gipfel auf Instagram oder Facebook mit dem Hashtag #PIZstürmer.
Zeigen Sie den Post an einer der Gäste-Informationen (Scuol, Ftan, Sent, Guarda) und wählen Sie ein regionales Geschenk aus (solange der Vorrat reicht).
Wer alle vier Piz bestiegen hat, erhält an der Gästeinformation den Wettbewerbstalon zur Hauptverlosung für einen Destinationsgutschein im Wert von CHF 300.00!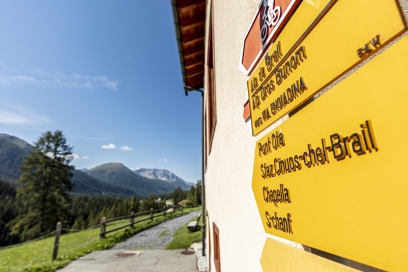 Any more tour suggestions?
Discover more hikes on our interactive map and plan your next tour using our route suggestions or individually with the tour planner.