Castle Zernez
Planta Castle of Wildenberg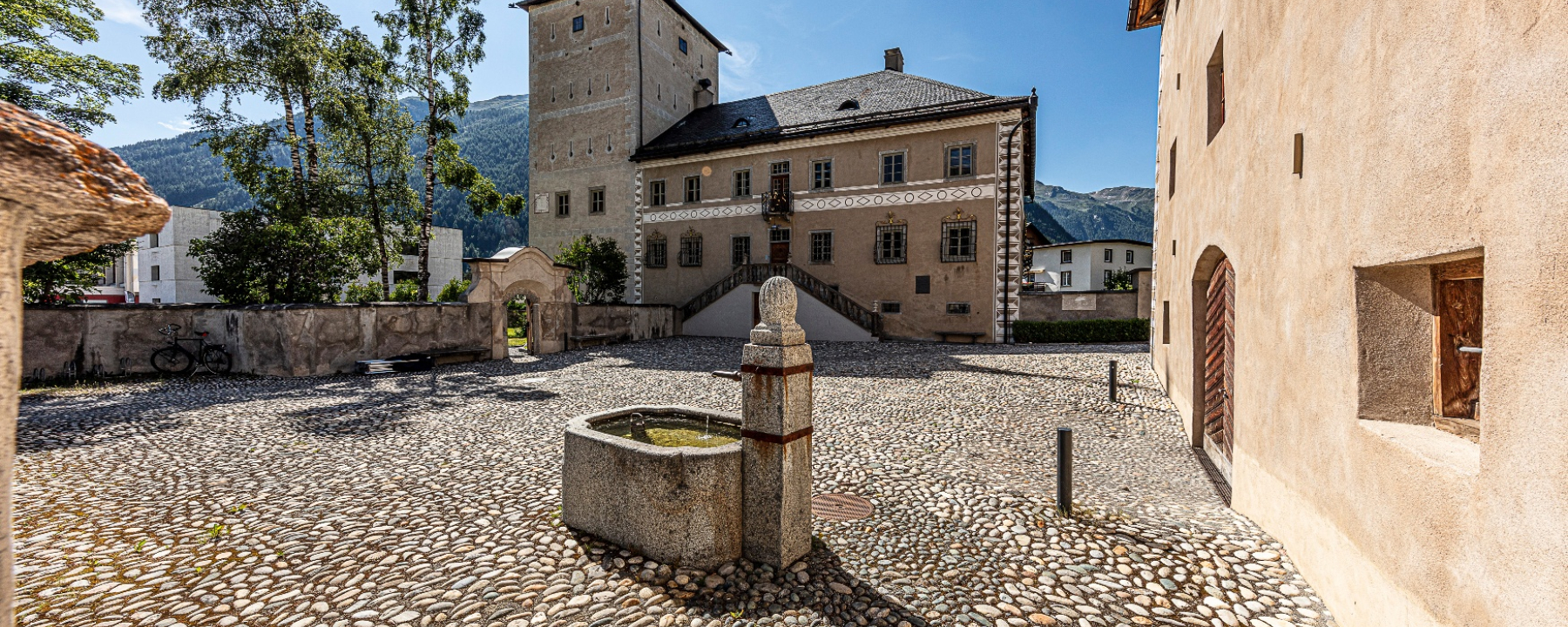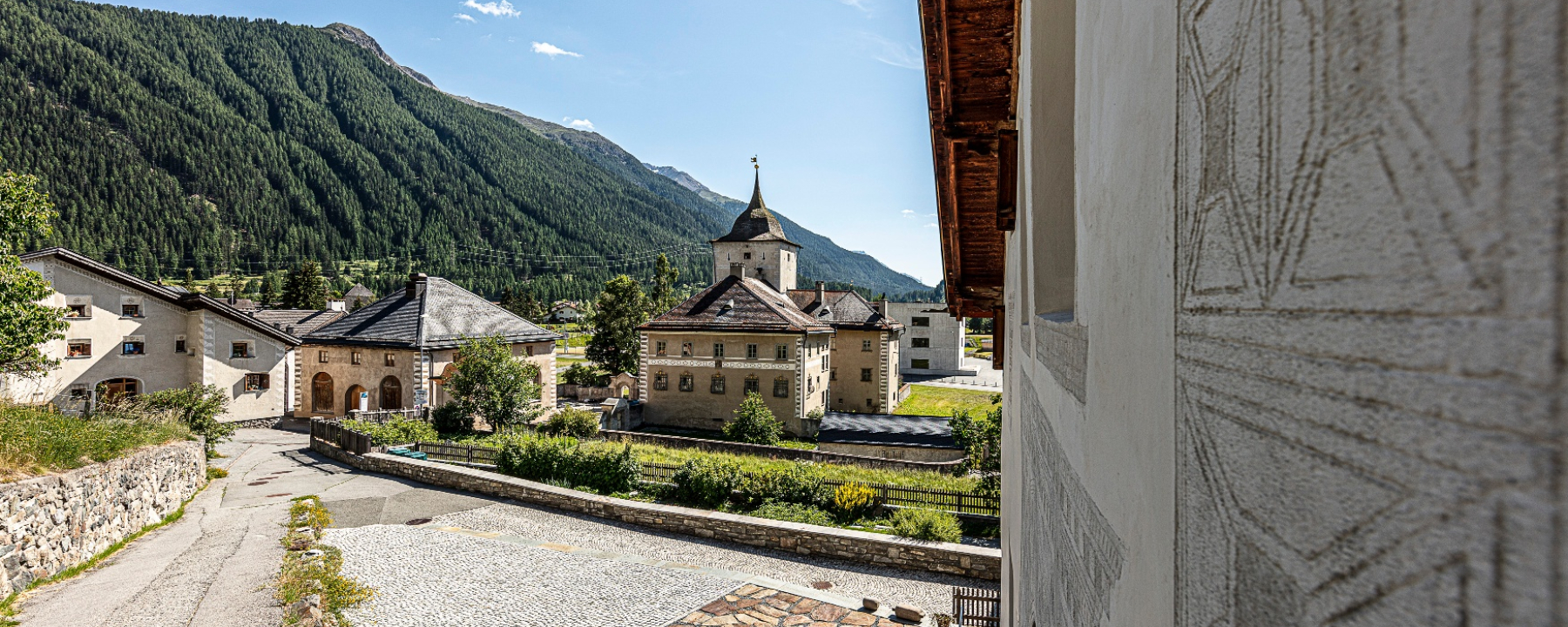 Show all 3 images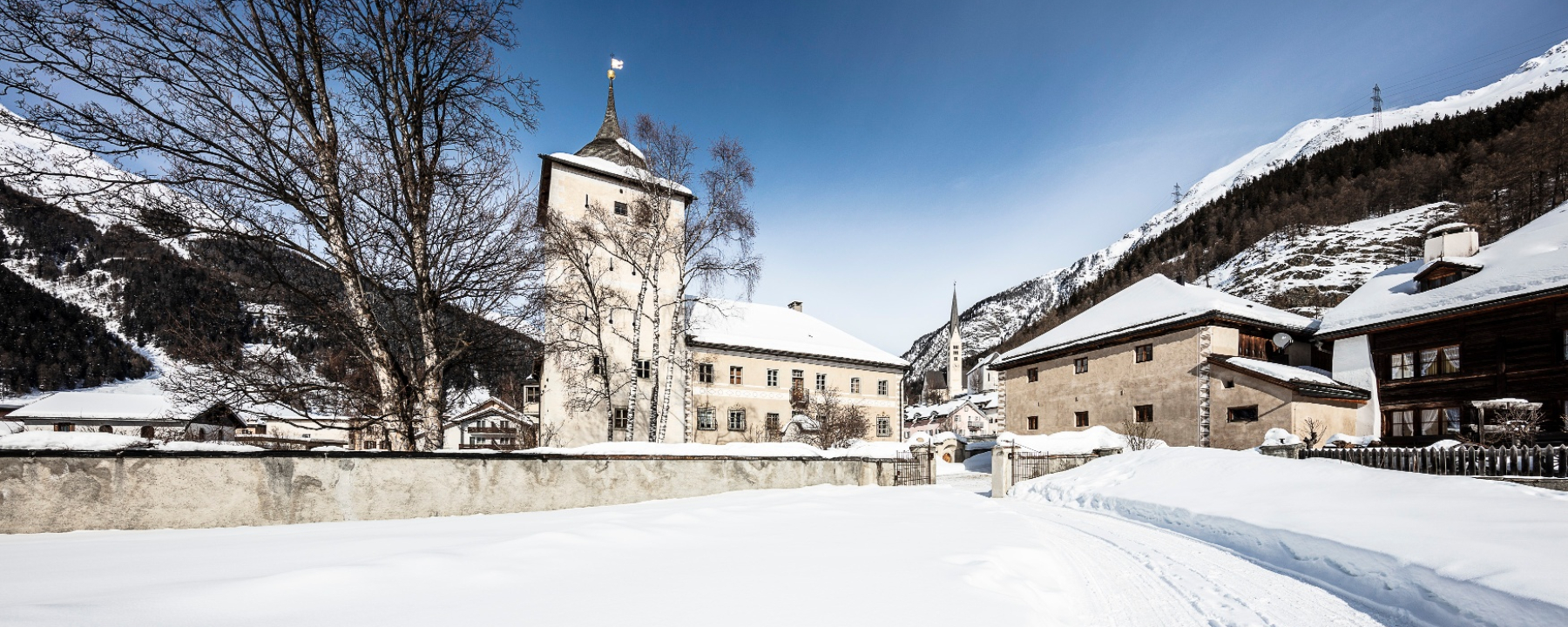 Between the former farm Wildenberg and the present-day Castle Planta-Wildenberg lies a long, historical lyrically rich path, which could well pass as a film-ready drama with a happy outcome.
Planta Castle of Wildenberg
Runatsch 124, 7530 Zernez
Description
The castle stands majestically in the plain under the church hill and marks the transition to the old village part of Runatsch. Only the square tower is reminiscent of a bygone era. This medieval residential tower was probably built around 1280 and was the property of The Lords Planta-Wildenberg. The unpopular lord of the castle Rudolf von Planta had executions carried out as a statute judge, which the population resented him. He was suspected of sympathizers with the Catholics, ostracized by the court in 1618 and sentenced to death in absentia. Under the leadership of his opponent Baptista of Salis, the Engadines devastated his castle, but he fled. In 1627 he became Austrian captain and reigned again in Zernez, to the chagrin of the inhabitants, who had to rebuild it. Over the centuries, there have been many changes of ownership: from the Bishop of Chur, Conrad Planta from Zuoz, Knight Rudolf of Planta, the Bezzola and Hemmi families to the community of Zernez.
Its present appearance, the castle was given by the conversion and extension of the two additional tracts in the 18th century. Miraculously, it was spared from the great village fire. In 1985 it was acquired by the municipality of Zernez for use as a town hall. Since 2007, it has been home to the National Park Administration.
During the Kino-Openairs National Park, the Schlosshof is transformed into a fairytale film setting. The dramas now only take place on the screen and no longer behind the castle walls.
Directions
Public Transport
Mit der Rhätischen Bahn (Landquart, St. Moritz, Pontresina und Scuol) stündlich bis Zernez
Mit dem Postauto (ab Malles/Müstair)
Mit Engadinbus ab La Punt-Chamues-ch
Directions
Von Zürich - via Landquart – Prättigau – Klosters - Davos – Flüelapass – Susch nach Zernez. Weitere Zufahrts-Pässe sind via Chur-Thusis-Tiefencastel über den Albula-Pass (nur im Sommer offen) oder den Julier Pass. Bei Schneetreiben ist eine Überfahrt über die Pässe meist nur mit Ketten oder 4x4-Fahrzeugen gestattet.
Von Osten: Via Landeck/Österreich – entlang der Engadiner-Sterasse - Scuol – Zernez
Von Süden: Via Ofen-Pass (Val Müstair), von  Livigno oder via Reschen-Pass – Scuol, wie auch vom Oberengadin via Samedan – Zuoz nach Zernez
Falls Sie eine Passfahrt mit dem Auto umgehen werden möchte, bietet sich die Möglichkeit, den Wagen auf die Schienen zu verladen, von Klosters/Selfranga nach Sagliains/Lavin und umgekehrt (Gäste bleiben im Auto sitzen). 
Parken
Kostenlos auf dem Alossai-Parkplatz, dem Gemeindehaus-Parkplatz oder dem Parkplatz des Familienbades.
Weitere Parkplätze am Bahnhof und bei Prà da Punt jeweils auch mehrtägig nutzbar.