Apartment Ardez
Chasa Pro la Tuor Pitschna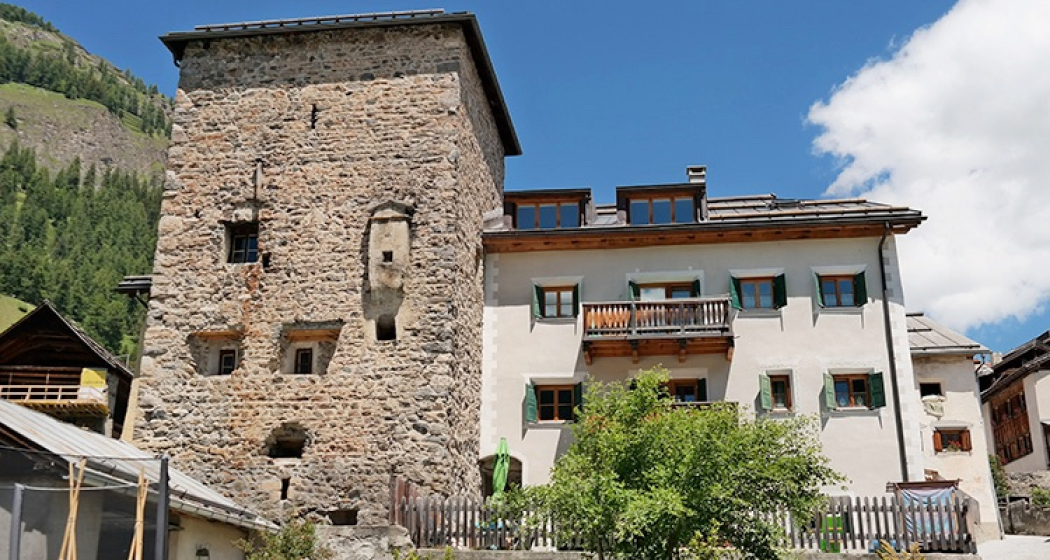 Chasa Pro la Tuor Pitschna
Crusch 114, 7546 Ardez
Description
Modern 2.5 room apartment in Ardez attached to the historic 13th century residential tower.

Allegra illa Chasa Pro la Tour- Welcome to the cosy and functional 2 ½ room flat with a view of the beautiful garden of the historic residential tower and the Lower Engadine Dolomites. The appartment is located in the house and stable part of an Engadine house, which were connected in 2004 to form modern living units. Shopping facilities, the Ardez restaurants and the railway station of Ardez are within walking distance.



Directions
Directions
In order to make your stay as pleasant as possible, we will deposit the key. All information can be found under this link:
https://engadin-booking.ch/chasa-pro-la-tuor-pitschna-information-en/

Contact before and during your vacation
Engadin Booking, Stradun 322, 7550 Scuol, Vis-a-vis Raiffeisenbank,
+41 81 864 02 02 / info@engadin-booking.ch

Office opening hours: Monday-Saturday 9:00 a.m. to 12:00 p.m. / 2:00 p.m. to 5:00 p.m.

Check in: from 4 p.m.
Check out: by 10 a.m.