The «Indian Summer» of Switzerland
Autumn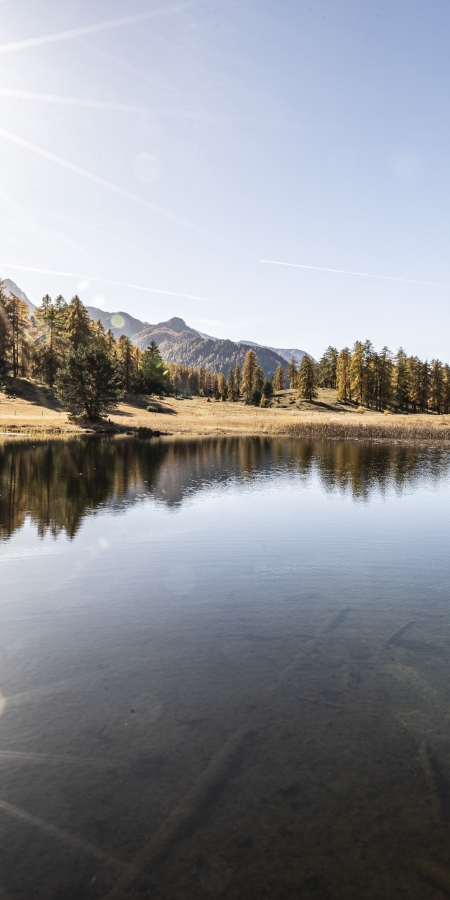 Why travel far when the good things are so close? Deep blue skies, golden larches and white mountain peaks. The often mild temperatures invite you to go hiking, biking or simply for a walk through the picturesque, autumnal landscape. Enjoy the colourful diversity of autumn in the Lower Engadine.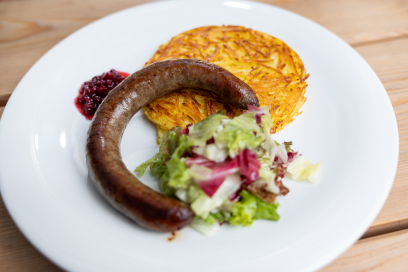 Zum Nachkochen.
Wildgerichte.
Freuen Sie sich auch bereits auf die feinen Wildgerichte, welche typisch sind für den Herbst? Hier finden Sie Inspiration zum Nachkochen.
Quist es l'utuon
Sco quai chi's vezza be d'inrar
Lingias tendüdas dal
Tschèl
Plain svouls dad
Utschels chi partan
Mia randulina naira
Tira seis ultims rudels
Süls mürs da ma
Chasa
Alba dal sulai da
Settember.

Luisa Famos
This is autumn
As you seldom see it
With the tense
Lines of sky
Filled with birds
Ready to migrate
My black swallow
Making her last circles
On my
House wall
White in the
September light.
Luisa Famos
Teilen Sie Ihre Herbst-Erlebnisse mit uns!
@engadinscuolzernez #engadinized