In the intact nature of the National Park region
Trail running in the Engadin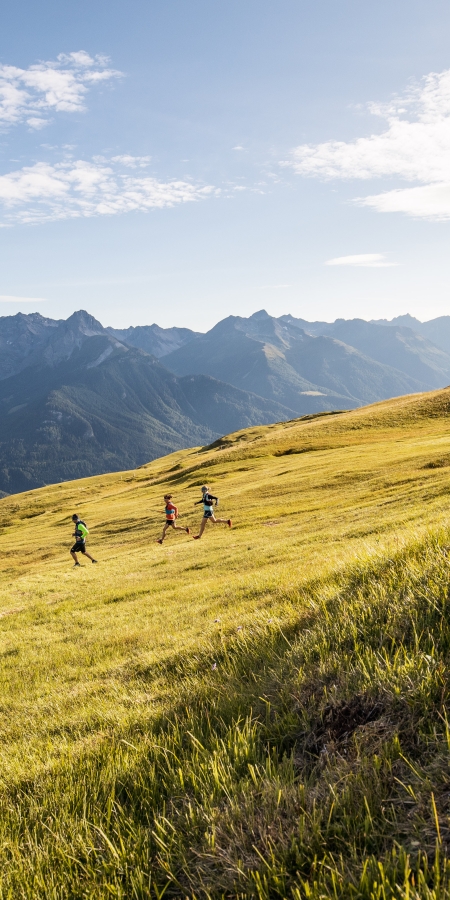 The trail running region Engadin Scuol Zernez offers everything a runner's heart desires: a diverse network of hiking trails with tours for every taste through the intact nature in the National Park region as well as a perfect infrastructure with mountain railways and public transport.
Interactive map.
Plan your trail running tour.
With Outdooractive's useful map portal, individual tour planner and our tour suggestions, you can easily plan your trail running holidays in Engadin, Switzerland.
Living trail running culture.
Learn from passionate and experienced runners.
In addition to the intact nature of the National Park region, local running experts are available to you who literally live trail running and will help you with a lot of competence and passion for the sport. Whether it's advice in the sports shop for the right trail running shoe or training for the right running technique so that you can enjoy running off-road even more.
Perfect connection to train and post bus.
On the road with public transport
Explore the Lower Engadine comfortably and reliably with PostBus and the Rhaetian Railway. Thanks to the dense timetable network, you can do without your car and get from village to village practically every hour. So, just start walking without a care in the world!
Levels of difficulty in trail running
| Level of difficulty | For whom? | Altitude & Distance |
| --- | --- | --- |
| Blue - light | Beginner | 100-500 hm / distance 5-10 km |
| Red - medium | Advanced | 400-800 hm / distance 10-15 km |
| Black - heavy | Advanced/Pro's | 800+ hm / distance 15+ km |
| | | | |
| --- | --- | --- | --- |
| Level of difficulty | Blue - light | Red - medium | Black - heavy |
| For whom? | Beginner | Advanced | Advanced/Pro's |
| Altitude & Distance | 100-500 hm / distance 5-10 km | 400-800 hm / distance 10-15 km | 800+ hm / distance 15+ km |
Trail running in alpine terrain.
Material recommendation
Trail running shoes
gaiters, if necessary, depending on the terrain/weather conditions
Running backpack with enough space for extra clothes and drink/food
Running clothes long and short adapted to the current weather conditions and temperature - Attention: in alpine areas the weather can change very quickly, always have enough spare clothes with you!
Light fleece pullover or thicker thermal shirt as a mid-layer
Wind- and water-repellent running jacket
possibly thin overtrousers
Headband or TurtleNeck, thin gloves
Drinking flasks or camel bag with 1 litre drink
Energy-rich snacks
Running hat/cap and sunscreen
possibly running poles
Mobile phone (Attention: not everywhere network reception!)
Cash for possible use of public transport and stops en route
Emergency blanket and small first-aid kit
This material list is to be understood as a recommendation. Each trail runner is responsible for him/herself (no liability claims).
For more fun on the trails.
Trailrunning Charta
We trail runners are guests in nature and treat it with complete respect.
We trail runners leave absolutely no litter behind
We trail runners show consideration for other guests on the trails and make room for each other
We trail runners greet other guests on the trails in a friendly manner
We trail runners also like to order local products in restaurants and leave our things in our backpacks.
We trail runners are responsible for ourselves and choose our tours according to our own conditions.
We trail runners stick to the prescribed trails and do not cross mowed meadows or other private property.
We trail runners respect agriculture and keep our distance from herds of suckler cows.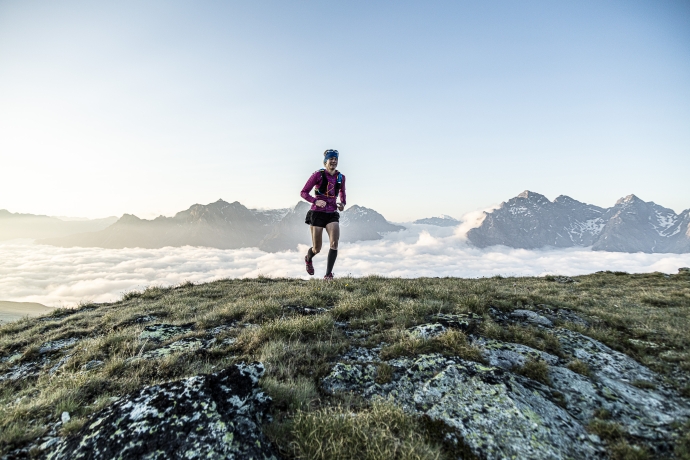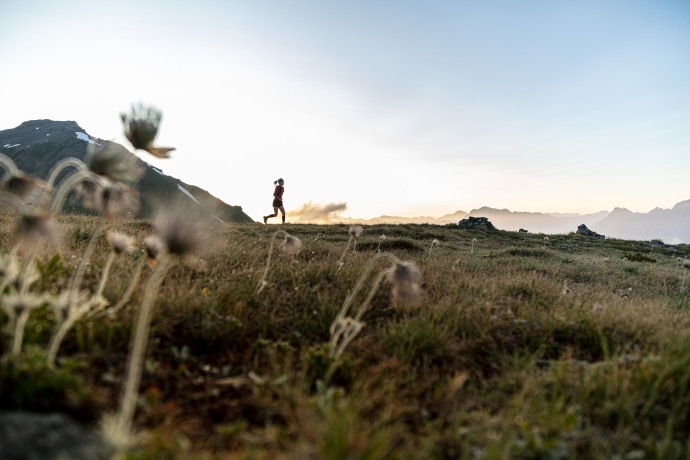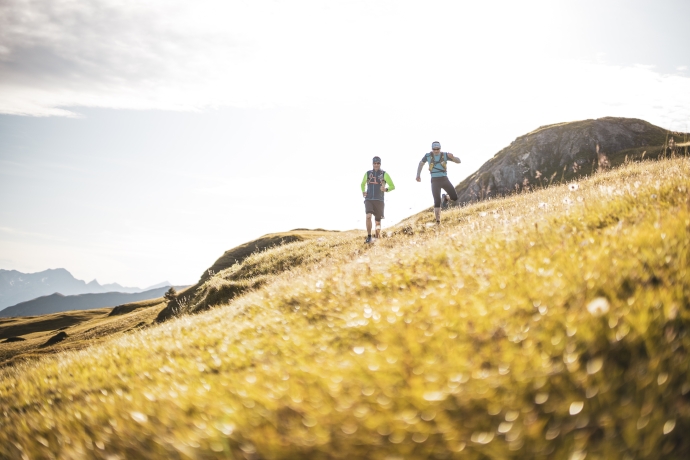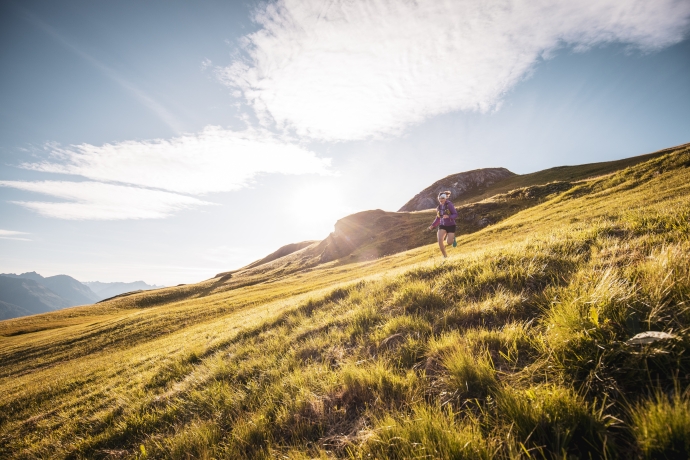 Show all 5 images