In the Lower Engadin
Holiday on the farm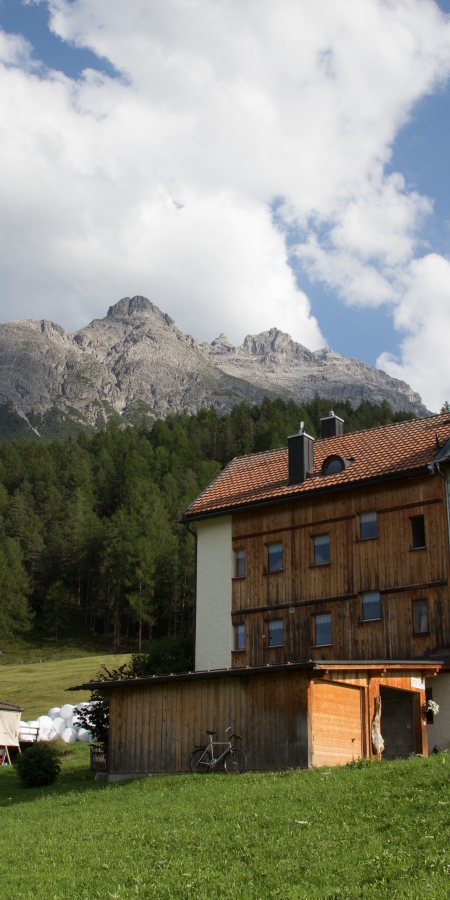 You wake up refreshed by the crowing of a rooster. The cows on the alpine pasture are already ringing their bells to herald an auspicious day, while fresh mountain air flows through the room. The breakfast table is set with home-baked bread and fresh milk. Why not learn how to make cheese, make hay or watch the farrier at work?
4 reasons why you should try farm life in the Engadin Scuol Zernez holiday region
Out of your Sunday shoes, into your boots: leave your everyday life behind for once. Nature invites you to rediscover some forgotten things.
Where does the milk come from, where does the egg come from and why does the rooster crow: get to know the farm animals, its products and the natural products in the midst of the mountain world.
Mountain farm: Find out how and from what the mountain farmers live at over 1000 m.a.s.l. and how they farm.
Organic farm: Many of our farms have been awarded the BioSuisse label. Find out what distinguishes an organically run farm from a conventional farm, how to run a farm organically and indulge in organically produced products.