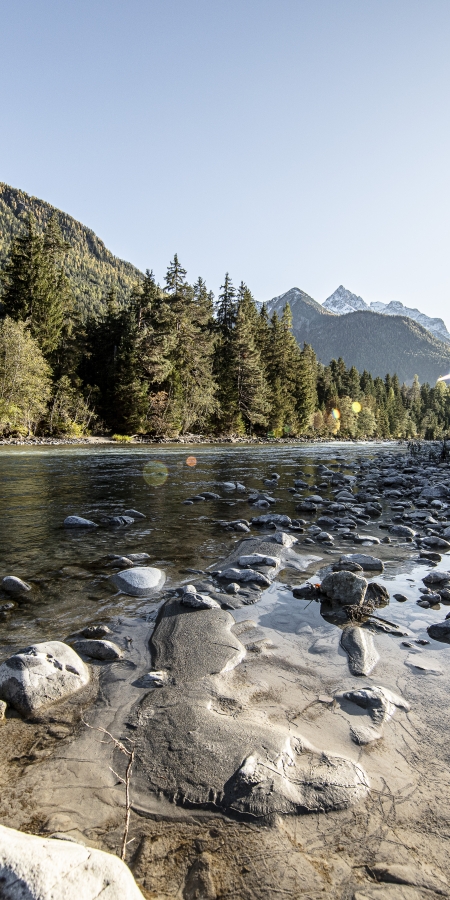 Experience the unique nature of the Lower Engadine while fly fishing. In addition to beautiful mountain lakes and highlights on small tributaries of the Inn, the first «fly only» route in the canton of Graubünden is available to you here.
The fascination.
Fly fishing
The fascination of fly fishing lies in the way it is fished. With the help of the fly line, an artificial fly imitating an insect is presented to the fish on or under water. The rhythmic swinging of the rod allows the fly fisherman to get into a flow. Diving into the water and consciously observing the vegetation leads to meditative states. This feeling of «being one» with oneself and the elements arises.
Fly fishing in the Lower Engiadin
Support for your next trip.
Fishing shops and guides
Do you need new equipment or would you like to be accompanied by a fly fishing guide? We will be happy to recommend appropriate shops and local professionals.
Shops: 
Guides: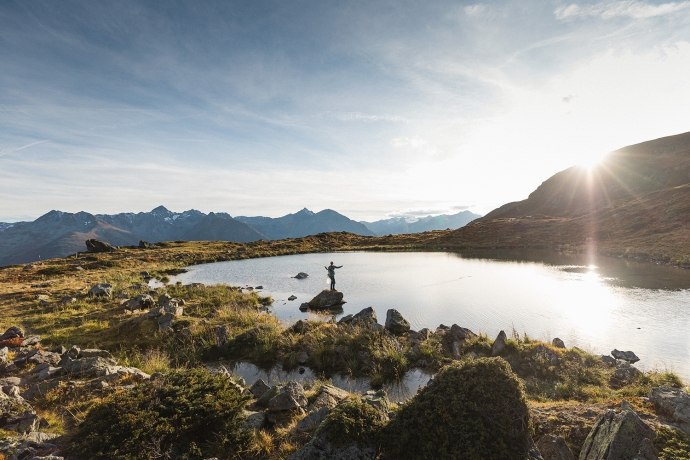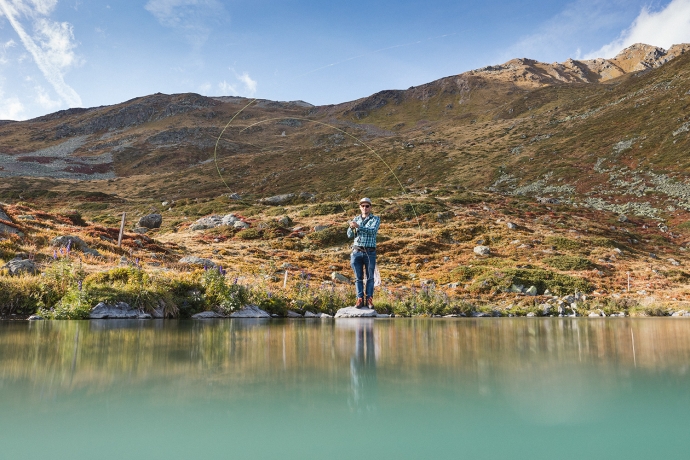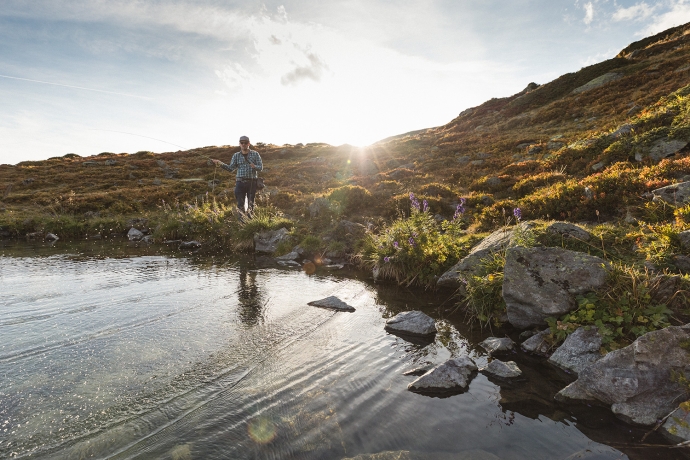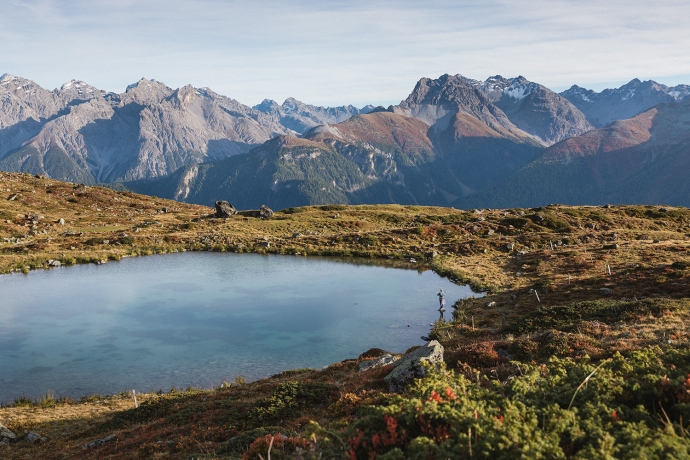 Show all 6 images