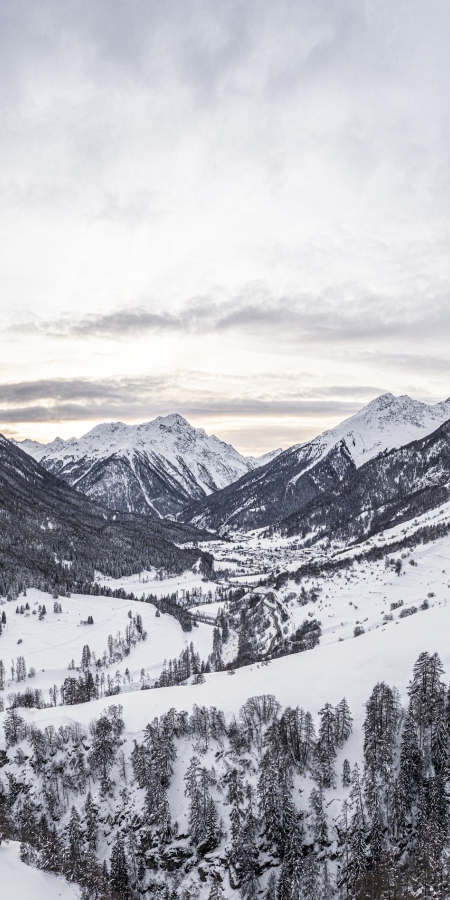 For the Tourismus Engadin Scuol Samnaun Val Müstair AG (TESSVM), sustainable development is a matter close to its heart, which is why it takes all three dimensions of sustainability – environment, society and economy – into account in its daily work and strives to act according to the principles of sustainable development.
The TESSVM has been able to share its experience and knowledge on the topic of sustainability in tourism time and again in various publications or has been mentioned as an example of sustainable implementation. We recommend the following publications for reading up on these experiences and for further in-depth information on the topic.
Schuler, Y. & Pirchl-Zaugg, Y. (2021): Nachhaltigkeit in Schweizer Tourismusdestinationen.
Scuol: Tourismus Engadin Scuol Samnaun Val Müstair AG & ZHAW Zürcher Hochschule für
Angewandte Wissenschaften.
Siegrist, D., Gessner, S., Ketterer Bonnelame, L. (2019). Naturnaher Tourismus. Qualitätsstandards für sanftes Reisen in den Alpen. 2. Auflage. Zürich: Bristol-Stiftung; Bern, Hauptverlag.
Checklist for the book in English
Weber, F. & Taufer, B. (2016). Nachhaltige Tourismusangebote. Leitfaden zur erfolgreichen Entwicklung und Vermarktung nachhaltiger Angebote in Tourismusdestinationen. Luzern: Hochschule Luzern, ITW.
Bundesamt für Raumentwicklung ARE. (2012). Tourismus und Nachhaltige Entwicklung. Gute Beispiele und Aktionsmöglichkeiten.