On the move in the depths.
Snowshoeing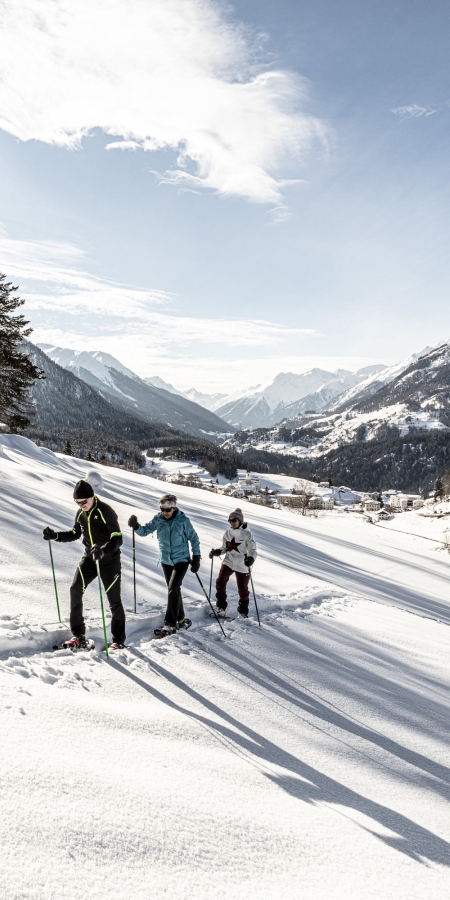 Snowshoeing in the Engadine is a real insider tip in Graubünden due to its many secluded mountain valleys. Discover the natural treasures on a snowshoe tour through the region, for example with local mountain guides and hiking guides on.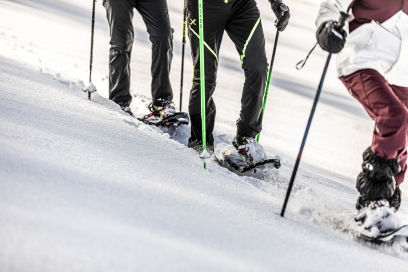 Note.
Your safety comes first!
Tours in the winter mountains involve risks. Away from secured pistes and paths, you are on your own responsibility. This requires sound training and appropriate equipment, including avalanche emergency equipment. Find out about the weather and avalanche danger before every tour.