The carefree program.
Barrier-free Bogn Engiadina
From a bathing wheelchair to a height-adjustable bench in the locker room and aids for the water. Here you will find all the information to even get into the sauna.
The perfect barrier-free relaxation experience is the Bogn Engiadina - the thermal bath in Scuol. The bath has rental wheelchairs and barrier-free access to most pools. There is a raised pool edge in places, but a pool lift is available to help you get in.
The sauna area is accessible without steps, and the doors are also wide enough to fit a wheelchair through.
The changing room is state of the art and has under-ride clothes lockers, a threshold-free wet area and a height-adjustable bench where you can change without a height transfer.
You can also get a massage or continue your physical therapy in the same building. The therapy area is barrier-free. 
+41 81 861 26 00 oder bognengiadina.ch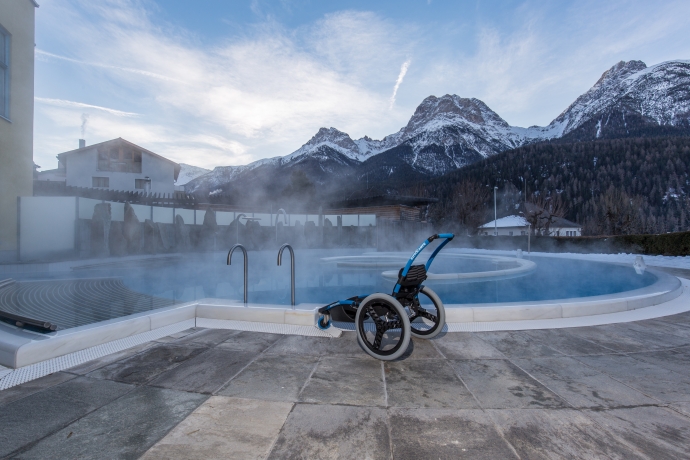 Show all 4 images