Barrier-free families bath Zernez
The wheelchair is not an obstacle for the bathing fun in the family bath. Here you can find all the information.
The Family Spa building does not have a wheelchair parking space. However, there is enough space in front of the entrance at the National Park Center to park with a disabled pass.
The entrance up to the checkroom and showers is step-free. There are several steps down to the indoor pool. These steps can be negotiated with an overhead lift that can lower one from a wheelchair into the water. 
From the indoor area there are two steps up again to get to the outdoor pool. The lifeguard can always assist with this. Alternatively, in the summer, you can get to the outside pool without steps.
There is a shower / bathing wheelchair available.
+41 81 851 44 10 oder familienbad.ch
Der Deckenlift macht es ganz einfach.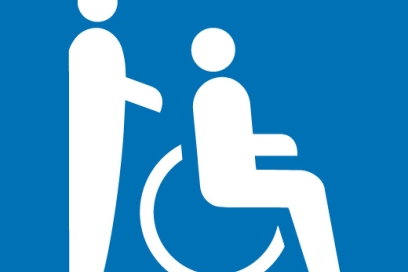 Families bath
has limited accessibility
No signalized parking. Limited dressing room..