Swap your wheels for skis
Barrier-free skiing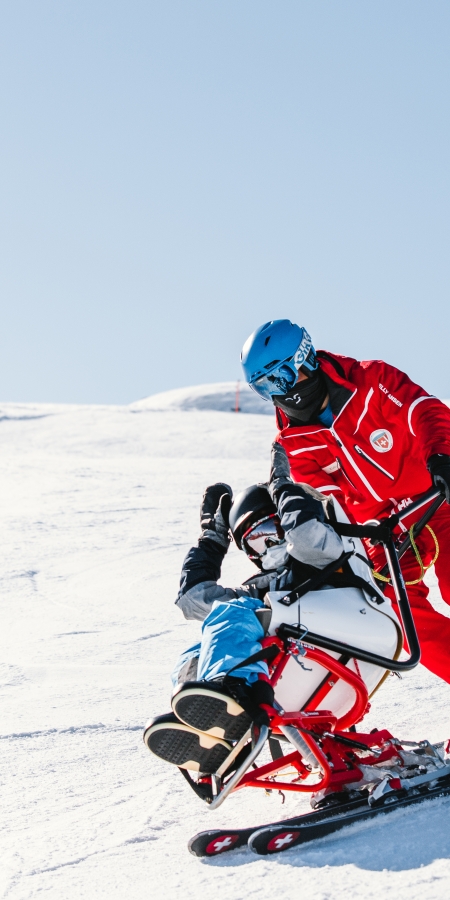 Accessible skiing on the Motta Naluns in Scuol is possible in different ways. Either with your own monoski, but also with a rented dual ski and a ski instructor who accompanies him.
The Motta Naluns ski area in Scuol is very easy to experience with a wheelchair. Here are the most important tips so that you can quickly feel at home:
Parking: At the bottom station there are two signalized wheelchair parking spaces at the level of the ticket office in front of the HG construction store. The access to the lift building is step-free and almost level.
Public transport: The local bus or the sports buses all stop at the train station in Scuol. The connection to the mountain railroad is at ground level. Only a short ramp with about 6 - 8% slope is in the way.
WC: At the bottom station as well as at the top station there are wheelchair toilets, which are locked with a EUROKEY.
Restaurants: At the top station are a serviced and a self-service restaurant advised to be experienced threshold-free. To the lower terrace must overcome a step.
Thanks to the Cerebral Foundation we were able to deposit two Dualski bobsleds at the Scuol Ski School. The bobsleds incl. skis are primarily reserved for the ski school to be able to offer guided rides with a ski instructor.
Accompanying persons who have already been trained have the possibility to borrow a dual skibob! It is important here that NO RESERVATIONS are possible. It can be requested at short notice (2 days in advance) via the ski school whether a bobsled is available. A small fee will be charged for the provision of the equipment and the service of the skis.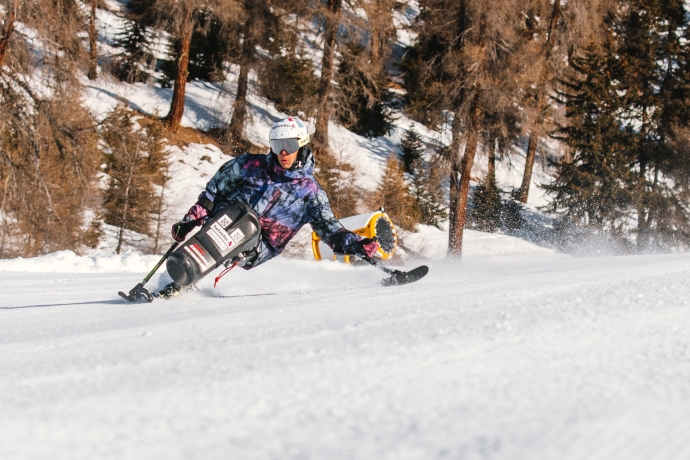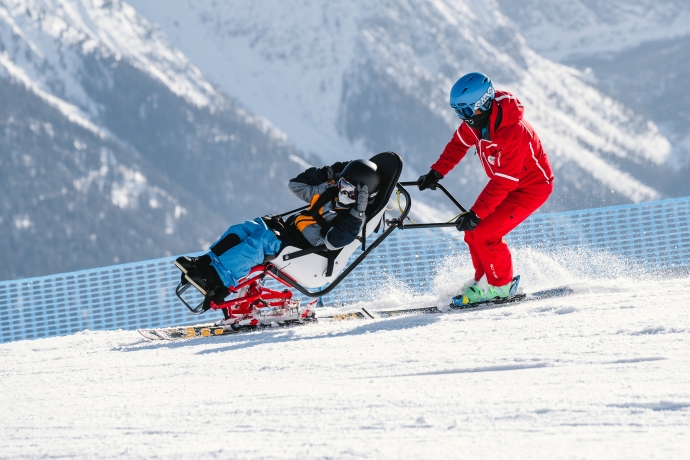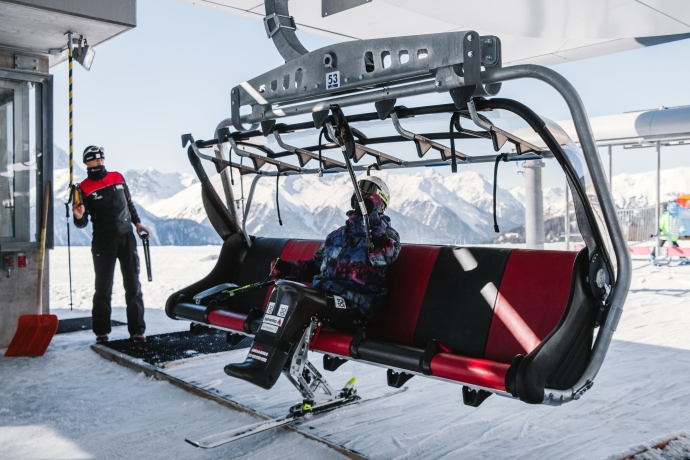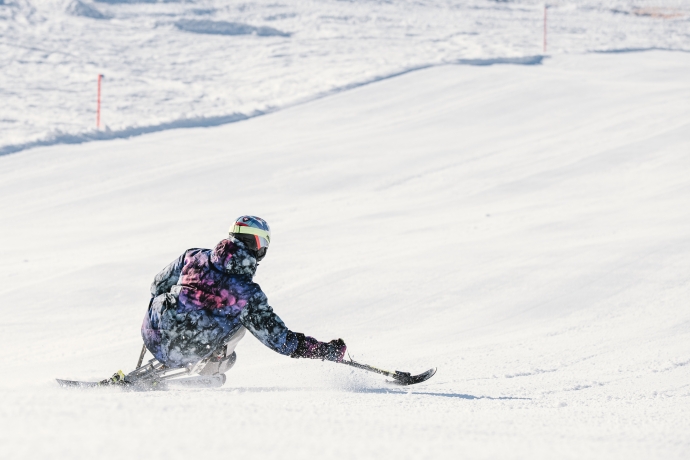 Show all 5 images