Geschäft
Hangl's Schmuggleralm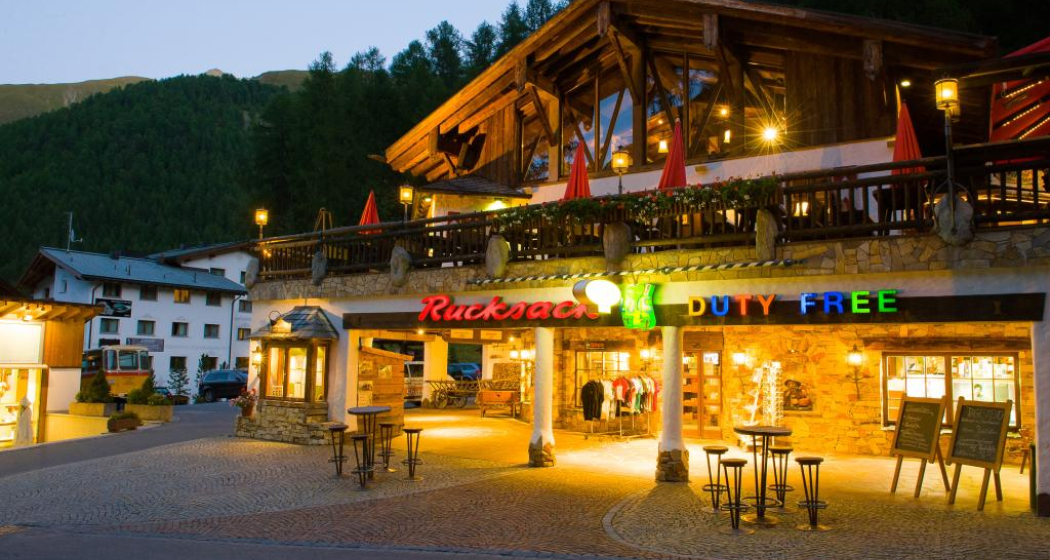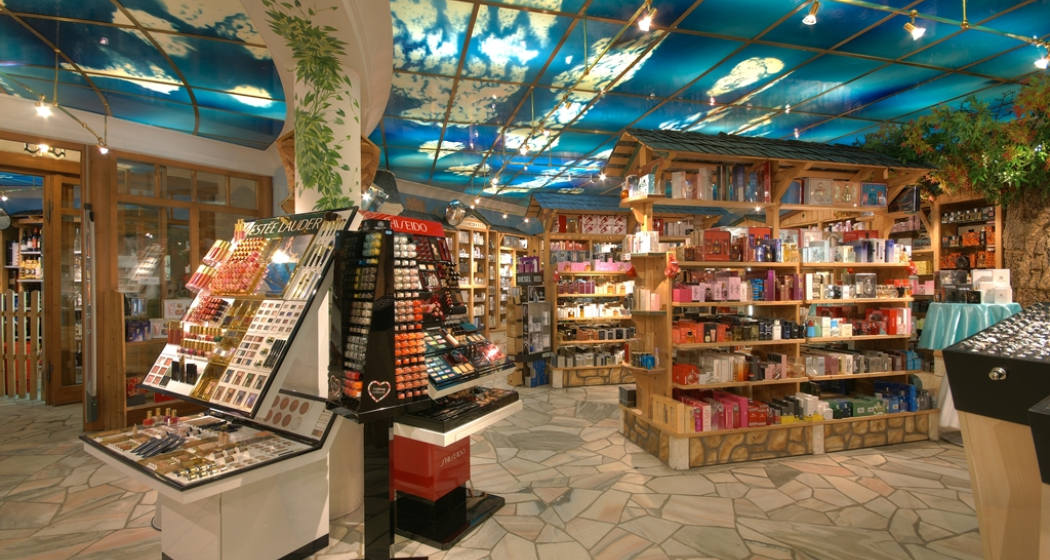 A varied range of duty-free branded goods, eating and shopping in a cosy, rustic atmosphere and the immediate location on the valley run make your stay an experience.
Description
Offer
Clothing, beverages, food, opticians, perfumery, souvenirs, spirits, tobacco, watches and jewellery
Brands
perfume: Abercrombie & Fitch, Acqua di Parma, Alaia, Armani, Bois 1920, Bulgari, Bulgari "Le Gemme", Chanel, Guerlain, Hugo Boss, Issey Miayke, Jean Paul Gaultier, Kilian, Marc Jacobs, Memo, Michael Kors, Missoni, Mugler, Narciso Rodriguez, Olfactive Studios, Paglieri 1876, Serge Lutens, The Merchant of Venice, Trussardi, Van Cleef & Arpels, Versace, Viktor & Rolf, Zadig & Voltaire
Cosmetics: Bioeffect, Biotherm, Clarins, Clarisonic, Clinique, da Vinci cosmetic brushes, Dior, Edelweiss, Estee Lauder, Grown Alchemist, Guerlain, Hyaluronic Serum, La Mer, La Prairie, Lancaster, Lancome, M2 Beaute, OPI, Radical Skincare, Sensai, Shiseido, Sisley, Swiss Smile
watches: Cluse, Diesel, DKNY, Festina, Fossil, Ice Watch, Michael Kors
Jewellery: Damari, Double Dots, Fossil, Heart to get, Michael Kors
Glasses: Adidas, correction glasses, Oakley, Uvex Goggles
tobacco products: Cigars / cigarillos:
Habanos: Bolivar, Cohiba, Cuaba, H. Upmann, Hoyo de Monterrey, Juan Lopez, La Gloria Cubana, Montecristo, Partagás, Por Larrañaga, Punch, Quintero, Rafael Gonzáles, Ramón Allones, Romey y Julieta, Saint Luis Rey, Trinidad, Vegas Robaina
Honduras, Dominik. Rep.., Nicaragua, Jamaica: Aging Room, Alex Bradley, Arturo Fuente, Ashton, Aurora, Avo Uvezian, Baron Ullmann, Bock y Ca. Davidoff, Brick House, Cain Daytona, Camacho, Daniel Marshall, Davidoff, Diamond Crown Julius Caesar, Don Pepin My Father, EPC La Historia, Flor de Copan, Flor de Selva, Gilbert de Montsalvat, Inch, Joya de la Romana, La Aroma des Caribe, La Estancia, La Flor Doninicana, Nicarao, NUB, Olive, Padron, Paradiso, Perdomo, Plasencia, Samana, San Lotano, Santa Damiana, Tatuaje, The Griffin's, Vegafina, Villiger
Cigarettes, tobacco products: Al Capone, Al Fakher, Amber Leaf, American Spirit, Borkum Riff, Danske Club, Drum, Dunhill, Golden Virginia, Hemp, Mc Baren, Mc Crystal, Odens, Samson, Thunder, Van Nelle, W.O. Larsen
Accessories: Adorini Humidor, Design Berlin, Jet-Flames, Moon small leather goods, Nici, Stanwell, Tycoon, Vauen, Volcano
Opening hours and further information:
Directions
Parken
Free parking available in the immediate vicinity.
Contact
Hangl's Schmuggleralm
Dorfstrasse 55, 7563 Samnaun Dorf