Unique and natural playgrounds in the Engadine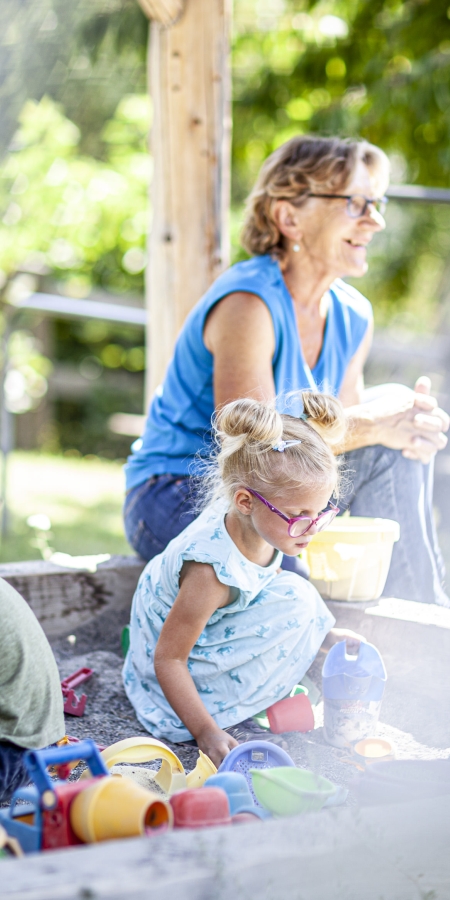 We are pleased to introduce you to five selected playgrounds that are also popular with Engadine families and are not the first to catch your eye. 
Among the numerous playgrounds in the Lower Engadine, we would like to introduce you to a few selected gems that stand out not because of their equipment, but because of their uniqueness and closeness to nature. What could be better than diving into the intact and untouched natural landscape of the Lower Engadine with your loved ones and enjoying a few wonderful moments with the family, far away from civilisation?  
1. Playground la Pierla
The natural pearl of Ftan
As its name suggests, this playground is a real natural pearl. In the middle of the forest and above Ftan, this playground invites you to linger thanks to its great play area and its large barbecue area. Just above the playground is the natural bathing lake Lai da Padnal, which invites you to cool off on hot days.
2. Playground Davo Ston
The playground with a great view in Sent
A few minutes' walk from Sent and right next to the "Parkin" by world-famous artist Not Vital, this playground on a small hill offers a great view of the Lower Engadine and invites sandbox fans in particular to play.
3. Playground Lai Nair
The playground at the idyllic Lai Nair
Small and fine playground at the idyllic Lai Nair, above Tarasp Castle, which is appreciated by many locals as a place of strength. In addition to the playground and the beautiful barbecue area, this playground particularly trumps with the Lai Nair, which invites you to swim on hot days.
4. Playground Gurlaina
The forest playground in the middle of Scuol
In the middle of Scuol and yet in the forest. This forest playground is in a quiet location on the River Inn and can be reached in a few minutes' walk through the old part of the village of Scuol. This playground also has a nice barbecue area. Right next to the playground, sports-loving families can let off steam on the nearby football and tennis courts.
5. Playground Motta Naluns
Panoramic playground on Scuol's local mountain
The highest playground in the Lower Engadine can be reached by the Motta Naluns cable car from Scuol, has a great climbing wall for children on the playground and offers a breathtaking view of the Lower Engadine. From there, you can join the Flurinaweg trail and take a beautiful hike to Prui or Ftan.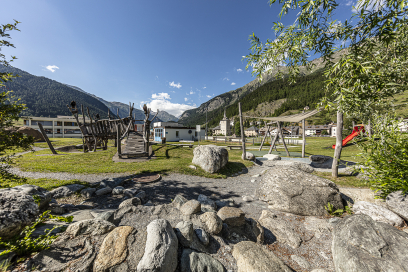 All playgrounds in the Lower Engadine
The choice of playgrounds in the Engadine is large. In addition to our five pearls, beautiful places with great facilities await you and your little ones. Find out more!