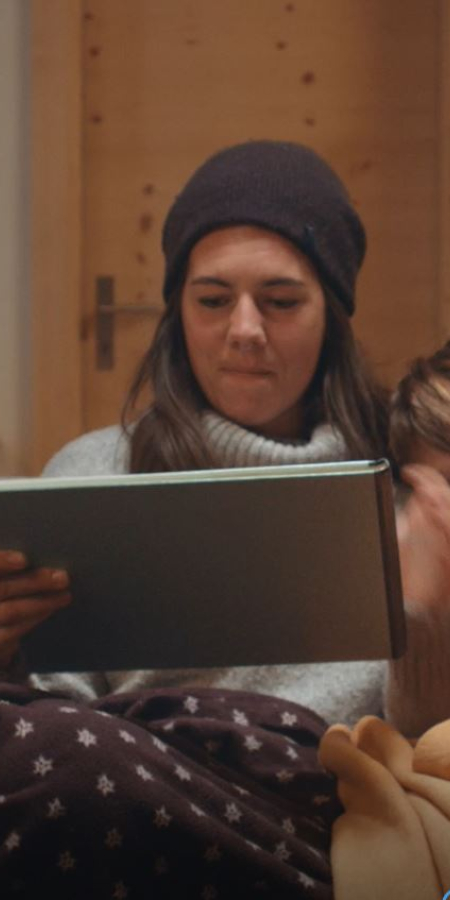 Interests and Hobbies
I am interested in the teaching of the self and our mind, to understand and order thoughts and feelings, to be able to use power and energy for oneself in a positive way. With yoga and coaching I want to lead people to themselves. My hobbies flow into my work. I do yoga, read, sing, listen to music, go running, snowboarding, ski touring and pottery. I also love to be in nature and enjoy our wonderfully magical landscape.
Motivation! Why do you participate in the Engadin Climate Group?
I want to live in harmony with nature. In winter, I want to heat as little as possible but as much as necessary. In my opinion, it is not necessary in winter to be half naked at home. It's okay to wear socks and a jumper.
How will you compensate for the holiday stay of our guests?
I'll try to get by with one bag of pallets a day for you all winter. If it takes less, all the better. My kids join in and snuggle up on the couch while putting on their thick socks.