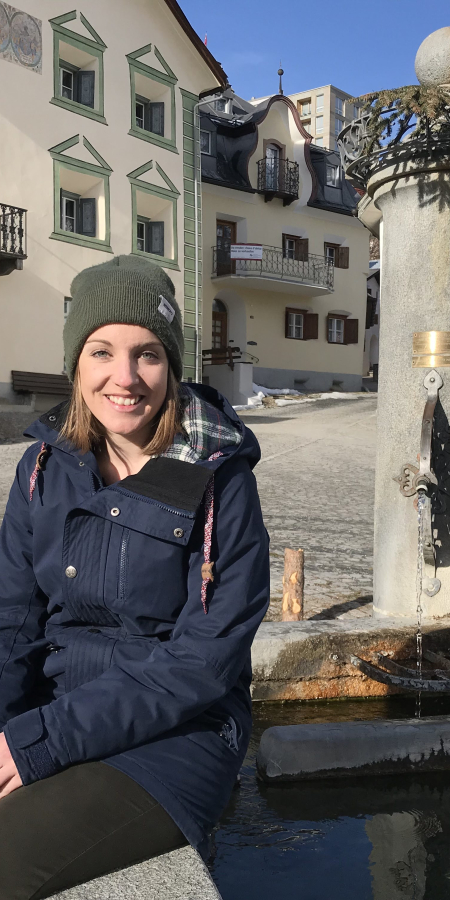 Interests and Hobbies
Snowboarding, hiking, biking, alpine flora, excursions with family and friends.
Motivation! Why do you participate in the Engadin Climate Group?
The beauty and diversity of nature is very close to my heart. Due to climate change, our habitat the Alps is highly endangered - we are already noticing the effects today. It is important to me that future generations will also be able to experience intact nature and enjoy winter adventures in the snow and find a functioning basis for life.
How will you compensate for the holiday stay of our quests? 
I will heat my flat a little less and will try to live vegan and vegetarian for some time.