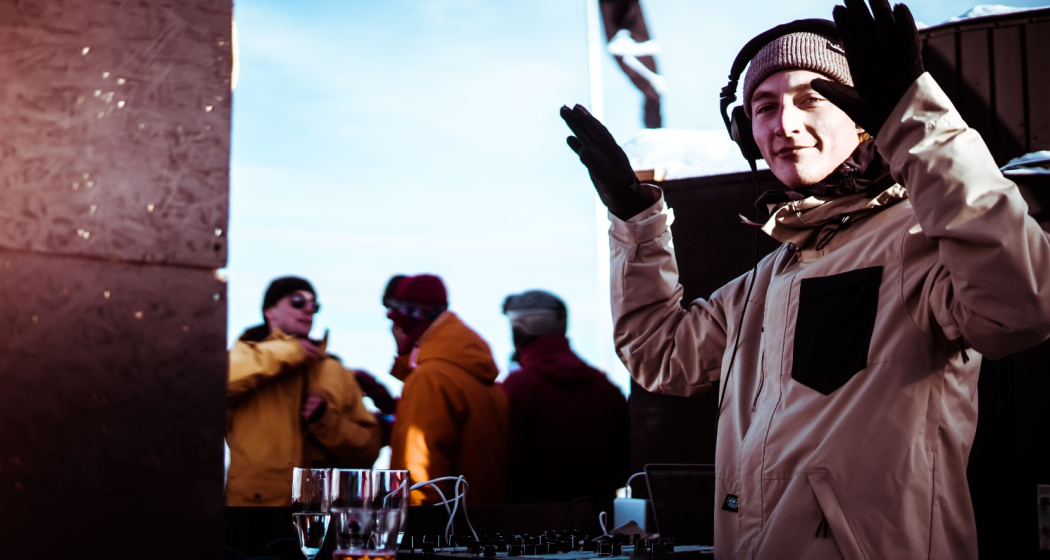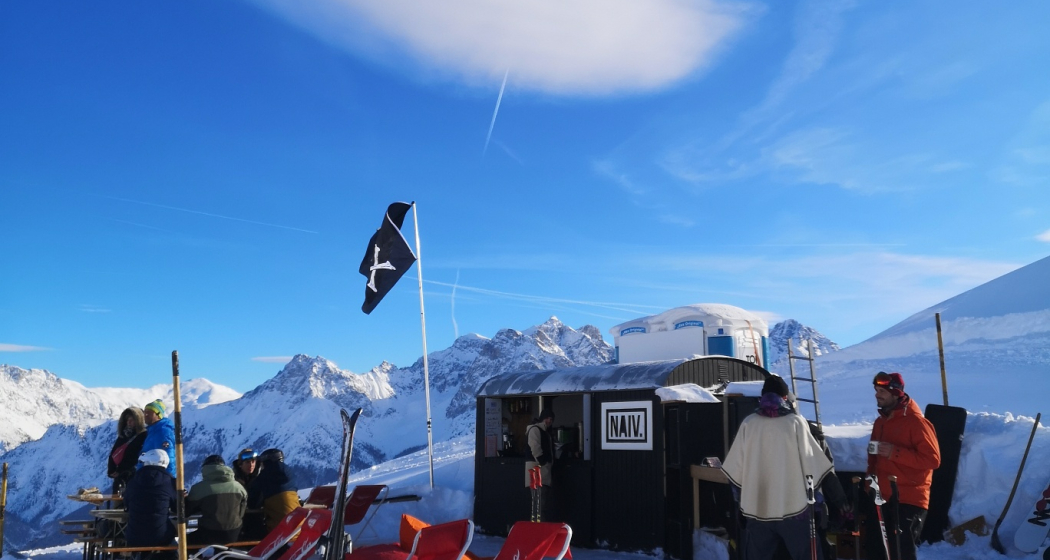 The Naiv. Bar is located in the Motta Naluns Snowpark. Every Saturday in February and March there are cool events and parties. Different DJs from Switzerland provide good music and atmosphere.
Description
In autumn 2019, an old construction site trailer was converted into the Naiv. Bar and a terrace was added in front of the bar. The Naiv. Bar will serve as a picnic area and on Saturdays as an event location for parties and concerts in the Snowpark. Due to the good location in the snowpark, everyone can rest, have a drink or a drink at the Naiv. Bar, have a drink and watch the skiers and snowboarders jump over the jumps.
Good events, good weather and lots of NAIV. are planned.
The Naiv. Bar is organised by the CULT. Club in Scuol.