Event Sent
Concert in the church Sent | YOUTHFUL FRESHNESS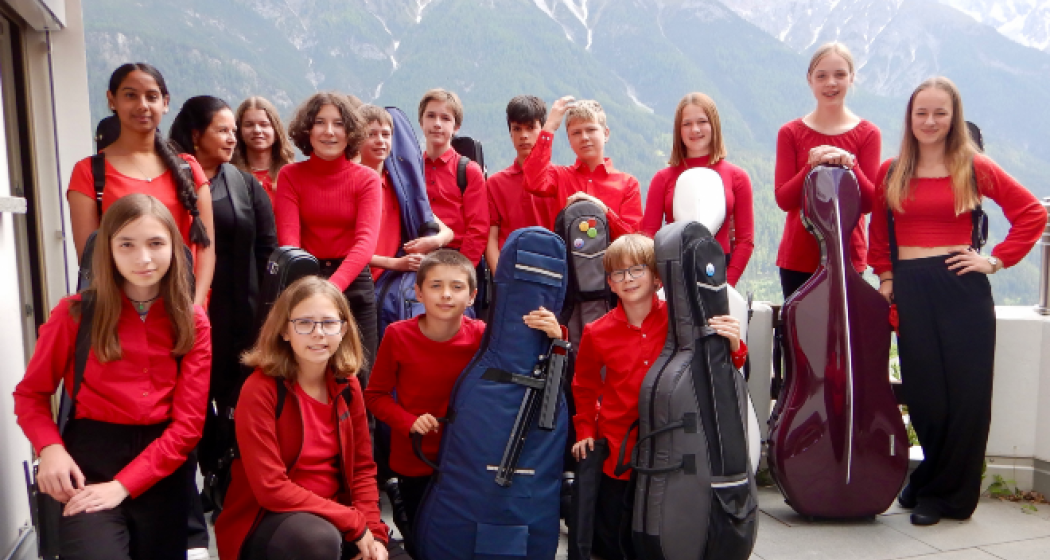 YOUTHFUL FRESHNESS. For the 11th time, the multi-award-winning youth orchestra Con Fuoco under Verena Zeller will perform in Sent – don't miss it! Church. Collection.
Description
Ort
Evang.-ref. Village Church of San Lurench
Youth ensemble Con Fuoco
Conductor: Verena Zeller

The multi-award-winning string ensemble consists of particularly talented young people from the Zurich Oberland, who make music their most important hobby. The collection supports the trip to the international youth orchestra meeting in Belgium – in 2019 Con Fuoco won the 1st prize!

The concert tickets can be purchased directly at the box office. This is open 45 minutes before the start of the concert. There is no advance booking

The KulturBus takes you free of charge to Scuol, Ftan, Ardez and Tarasp after the concert. Register at the box office.
Contact
Evang.-ref. Village Church of San Lurench
Avant Baselgia 80, 7554 Sent