Fancy an adventure?
Gravel & Road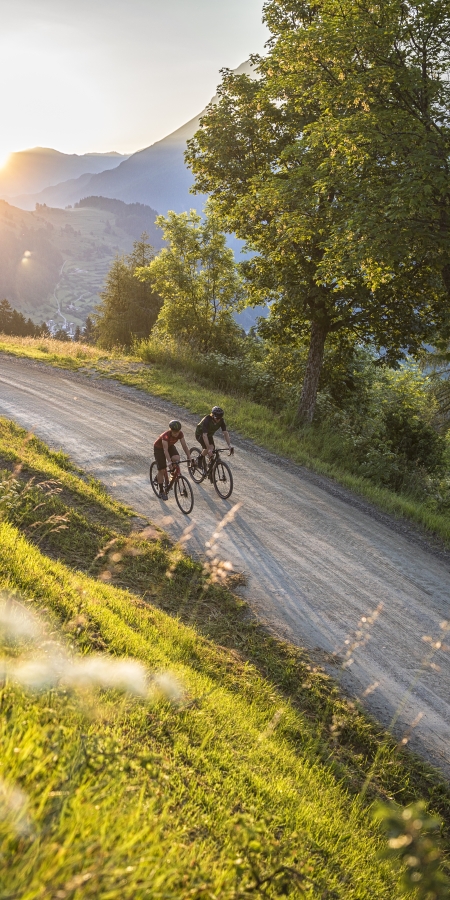 Whether on a road bike or a gravel bike, in the Lower Engadin you can expect varied tours as well as impressive pass rides amidst the Engadin mountains. Discover our three courses of Graubünden's «Menu for Cyclists» and experience pure pleasure.
Menu for Cyclists.
Gravel-Bike: Runda Sinestra
On the ride into the wild Val Sinestra, characteristic Lower Engadin village silhouettes are the extras. Gentle inclines alternate with steep ramps. At the furthest point, a short and crisp single-trail descent awaits. Out of the valley it is a little easier and the tour ends along the banks of the Inn.
FACTAS to the tour: 
Route: 36 kilometres
Altitude difference: 1063 hm
Duration: 3 hours 15 minutes 
Menu for Cyclists.
Gravel-Bike: Muntada S-charl
It's a short trip into another world. Steep ramps wind up from Scuol, through the Engadin side valley to the former miners' settlement of S-charl. But on Gravel, the gradient soon becomes gentler and the surroundings unearthly beautiful. Along the rough gravel bed of the Clemgia, the mountain trail leads almost to the highest stone pine forest in Europe, the God da Tamangur.
FACTAS to the tour:
Route: 24 kilometres
Altitude difference: 791 hm 
Duration: 2 hours 30 minutes
Menu for Cyclist.
Rennrad: Tour of the Swiss National Park
More road cycling is almost not possible! Steep ramps in the Swiss National Park, speed rush in the aero position, an espresso in Livigno, headwind at the Forcola di Livigno, glacier highlight at the Bernina Pass and finally a motivational training along the Inn River.
FACTAS to the tour:
Route: 99 kilometres
Altitude difference: 1565 hm
Duration: 6 hours
Extra for Cyclists.
Road cycling: Engadin Cycling Marathon Route
The unmistakable landscape of the Swiss National Park and the Engadin is the backdrop for these delightful circular tours on the trail of the Engadin Cycling Marathon. The course of the route and the diverse variants make this road bike tour a challenge for hobby cyclists and cycling professionals alike.
FACTAS to the tour:
Route: 213 kilometres
Altitude difference: 3190 hm
Duration: 13 hours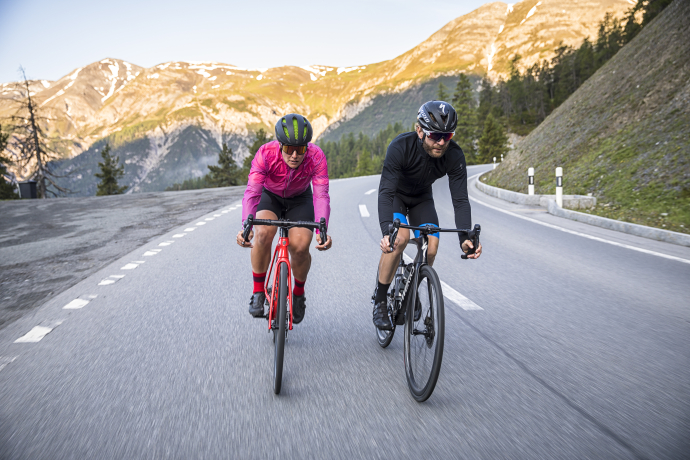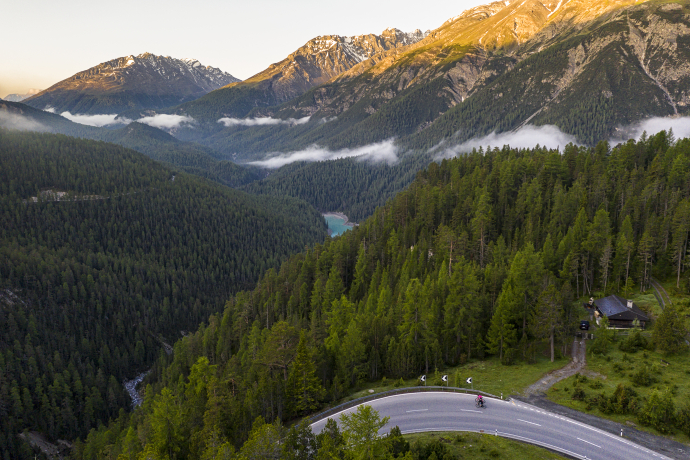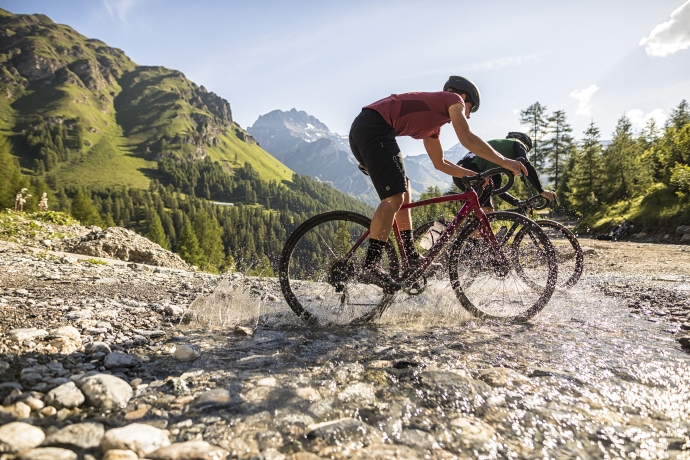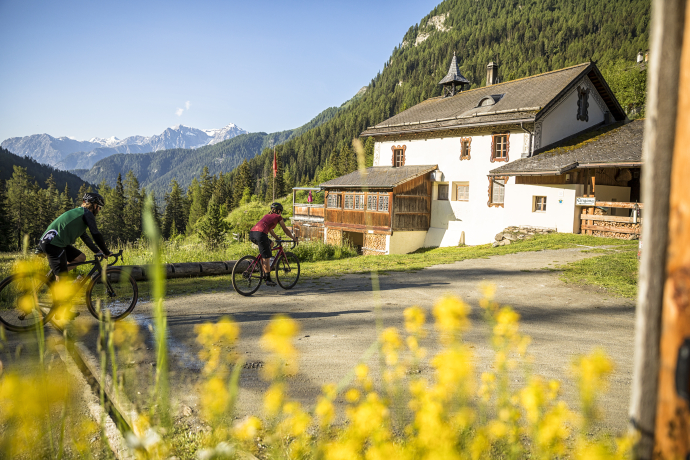 Show all 7 images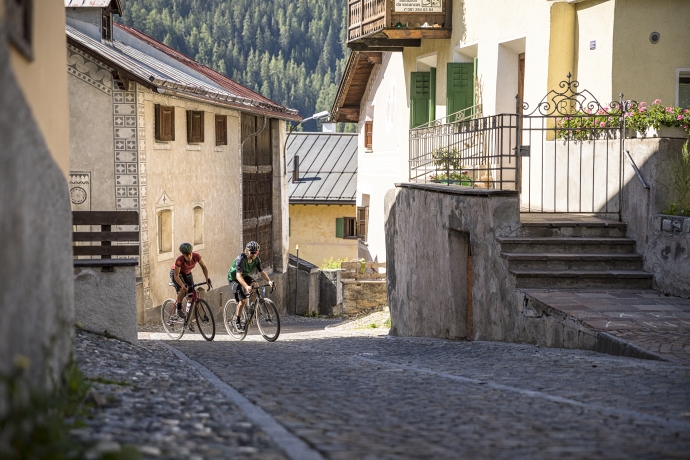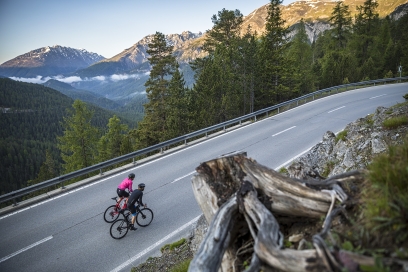 More about the regional specialty.
Menu for Cyclist from Graubünden
Mountain paths, gravel roads, mountain passes, panoramic views, fresh mountain air – find out more about Graubünden's «Menu for Cyclists» and matching tours for gravel bikers and road cyclists.