Dancing around on the ice ‒ with skates
Natural ice fields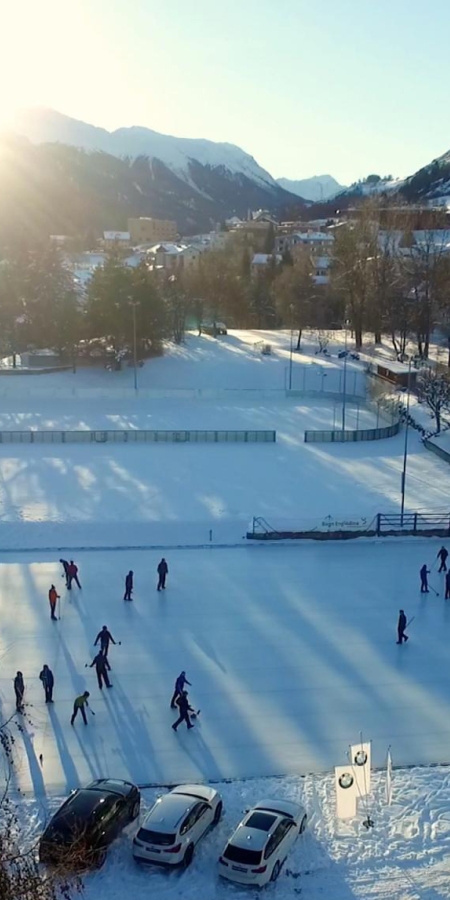 Take your skates for a spin on one of the natural ice rinks and enjoy the mountain panorama. Or how about a game of curling?
The small ice field is located in the upper part of Ardez and offers a wonderful panorama of the village and the surrounding mountains.
The small but fine ice field is centrally located by the school building and invites you to a game of ice hockey or ice skating.
Guarda lies high above the valley on a sunny terrace. The small ice rink is open to everyone at the right temperatures.
The ice court, which is located directly at the entrance to the village, is available free of charge during the winter season when temperatures are suitable. Skates can be rented directly at the ice rink.
In addition to the ice trail, Sur En also offers a wonderful, small natural ice field for curling directly at the campsite.