Like a fairy tale
Book «A bell for Ursli»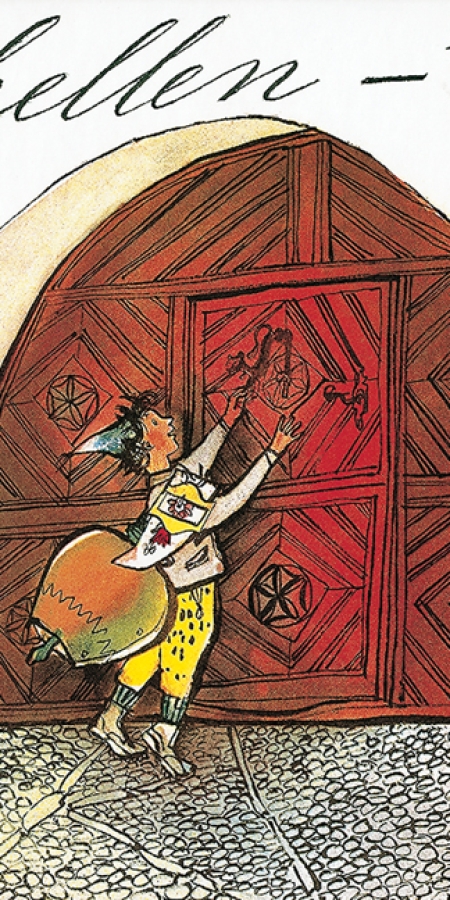 The book by Selina Chönz «A bell for Ursli» is widely known and is about a little boy from Guarda, a village in the middle of the Engadine. Immerse yourself in the world of Schellen-Ursli.
This is how the book «a bell for Ursli» came into being
With the illustrations by Alois Carigiet, who used house no. 51 as a model for little Ursli's parents' house, Guarda itself also became a household name for many Swiss people. Selina Chönz grew up in the Engadine and lived in Guarda for a time. During his stays in the village of terraces, Alois Carigiet was inspired by the region, its nature and culture for the drawings, and thus Schellen-Ursli was, is and remains an Engadine.
A short version of the story
Ursli only has a small bell for the Chalandamarz, which is why he is teased by the other boys and has to walk at the end of the procession. He remembers the big cowbell hanging in the Maiensäss and takes on the adventurous journey through the deep snow. In the valley, his parents are worried, and as darkness falls, the whole village searches for Ursli. When he shows up at home the next day with the big bell, the relief is great. And because he now brings the biggest bell, Ursli is allowed to lead the Chalandamarz procession.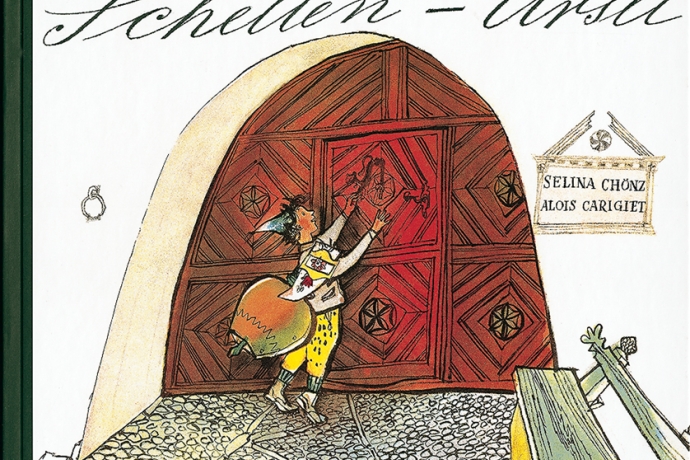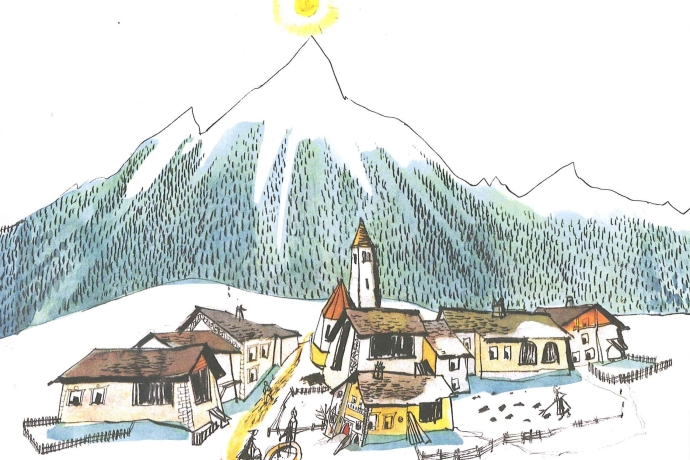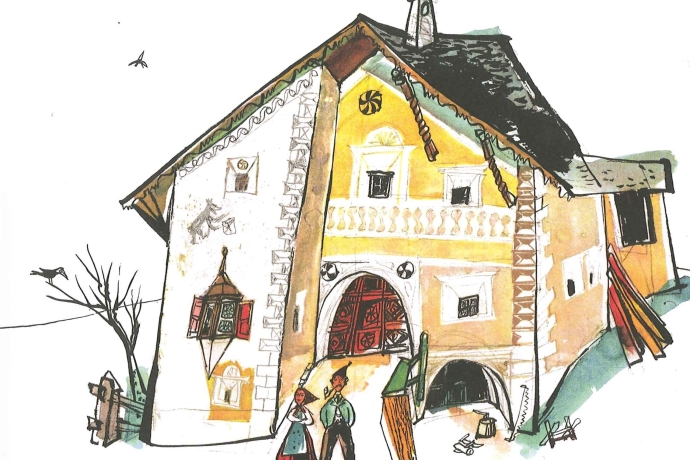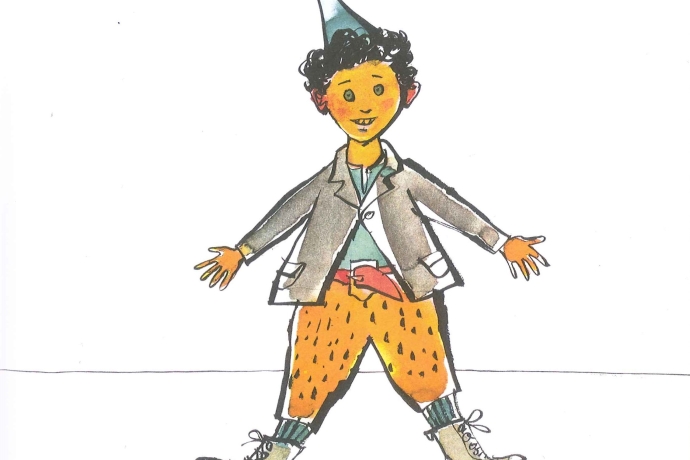 Show all 6 images