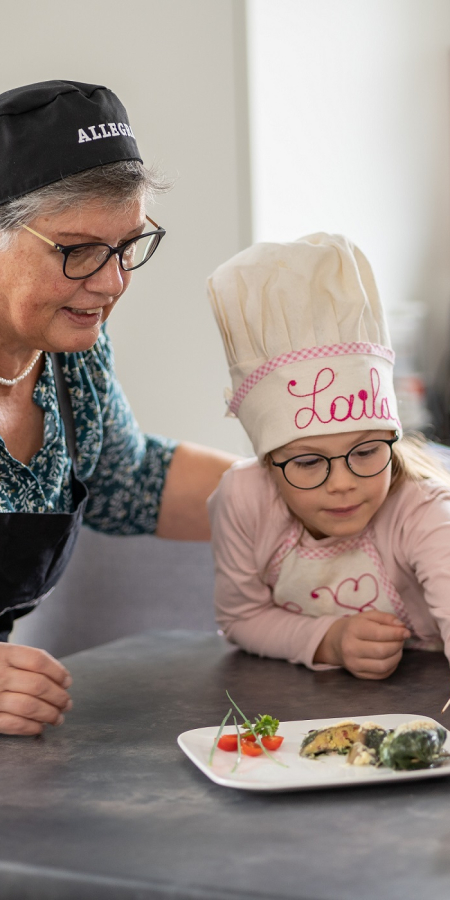 Interests and Hobbies
My grandchildren are true children of nature, they challenge me in every way.  As a result, grandma is always active too. I enjoy spending time with them because it keeps me young. Biking, hiking, hunting, mushrooming, skiing, ice skating, cross-country skiing, sledging and above all cooking and baking. They show interest and are involved everywhere.
Motivation! Why do you participate in the Engadin Climate Group? 
Our nature is very close to my heart. I am out and about a lot on foot or by bike and like to show my grandchildren the flowers, the meadows and the forest. It is a great feeling to be able to move everywhere, to breathe fresh air and to take a cool bath in the clear mountain lakes in summer. We have to take care of this intact nature.
How will you compensate for the holiday stay of our guests? 
When time permits, I am out and about with my grandchildren. We pick herbs in the meadows and mushrooms in the forest. In the coming winter, we will hopefully spend a lot of time outdoors again and go sledging or build a snowman.