Entering the door without a stumbling block.
Accessible accommodation, restaurants and shops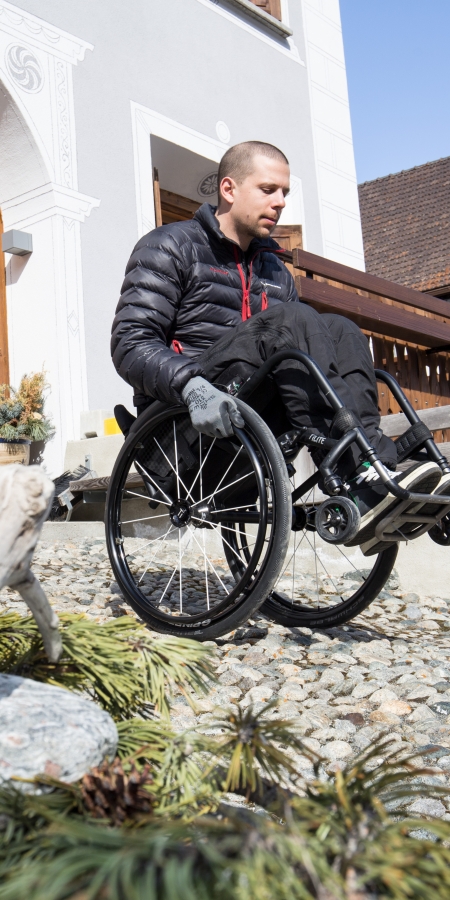 Barrier-free accommodation – living without steps and stumbling blocks. The old Engadine houses that characterise the region were not built barrier-free back then. Nevertheless, you can find some hotel rooms and holiday flats in the region that are barrier-free. The facilities were tested with the help of the «ZUERST» system by Pro Infirmis. This page only shows the tested properties and will be continuously expanded with further tested accommodation, restaurants and shops.
We recommend that you download the Ginto app to get an immediate idea of the accessibility of the buildings. With this app you can also test buildings yourself that have not yet been recorded.
Below you will find a selection of tested objects in the region. The tests were carried out with «ZUERST», the accessibility platform of Pro Infirmis. The link will take you to the detailed report of the test.