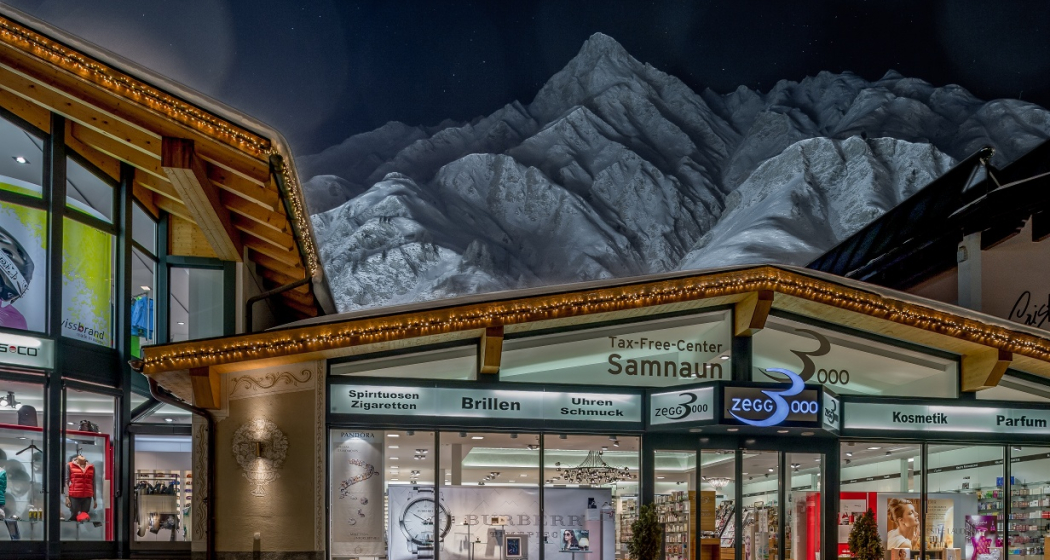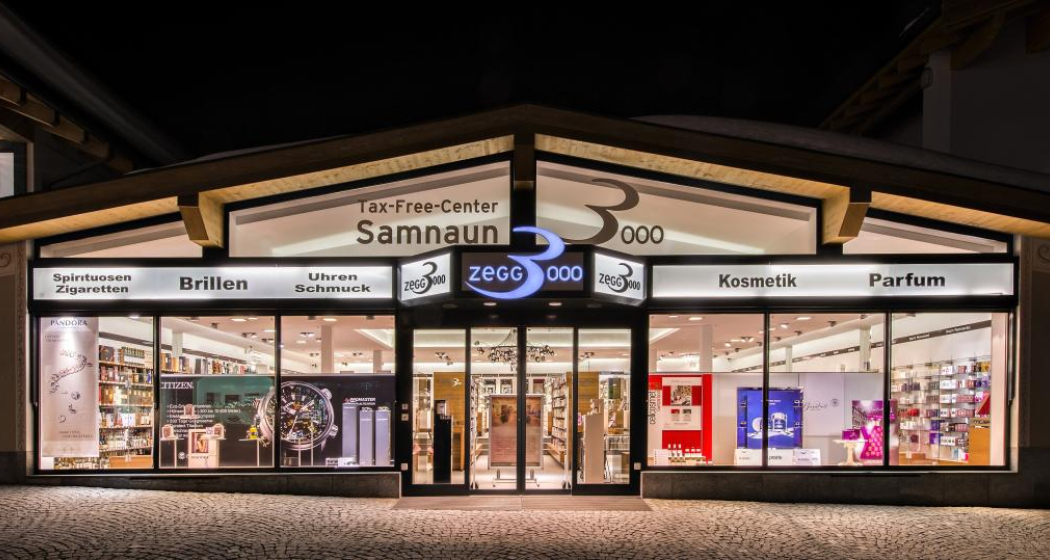 Show all 9 images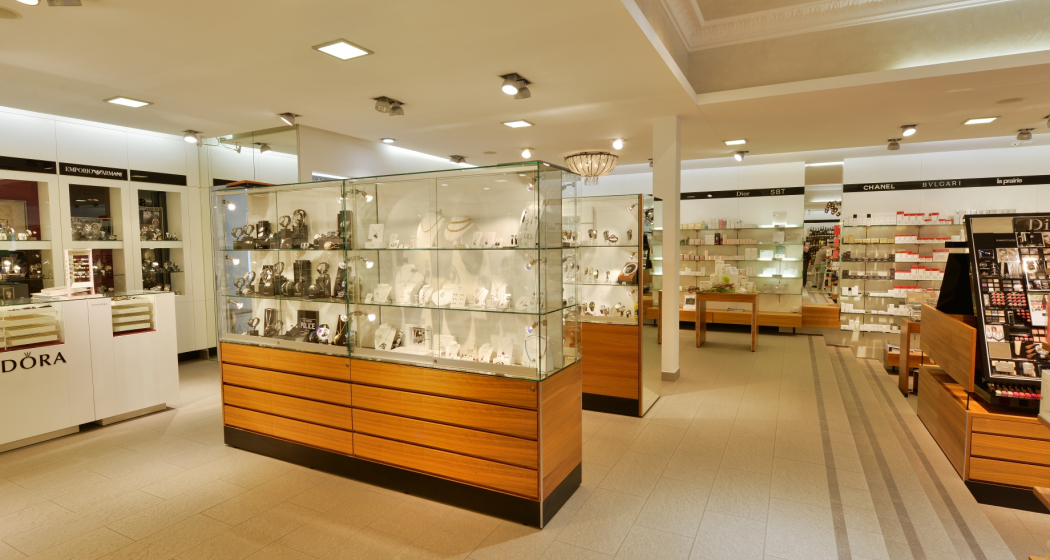 Your specialist shop with an open and inviting shopping area in the middle of Samnaun Dorf.
Description
At ZEGG 3000 we offer you a large selection of high-quality perfumes, care products and decorative cosmetics. In addition, you will receive perfect advice on trendy accessories such as sunglasses, watches and jewellery. For lovers of various spirits, tobacco products and chocolate, our dynamic team is always at your disposal.
Brands
Jewellery: Pandora, Michael Kors, Giorgio Martello, Paul Hewitt and many more.watches: Citizen, Swiss Military, Swatch, Bering, Fossil and many more.Sunglasses: Dior, Kate Spade, Valentino, Gucci, Maui Jim and many more.Perfume: Lab on Fire, Roads, Zarkoperfume, Sudpazific, Creed, Juilette has a gun and many more.Care and cosmetics: Ligne St. Barth, Cellcosmet, Elizabeth Arden, Clinique, Estèe Lauder and many more.You will also find a large selection of spirits and tobacco products at ZEGG 3000.
Opening hours AND further information:
Directions
Parken
Free parking available in the immediate vicinity.
Contact
ZEGG 3000
Dorfstrasse 14, 7563 Samnaun Dorf