Landmark of the Lower Engadine.
Tarasp Castle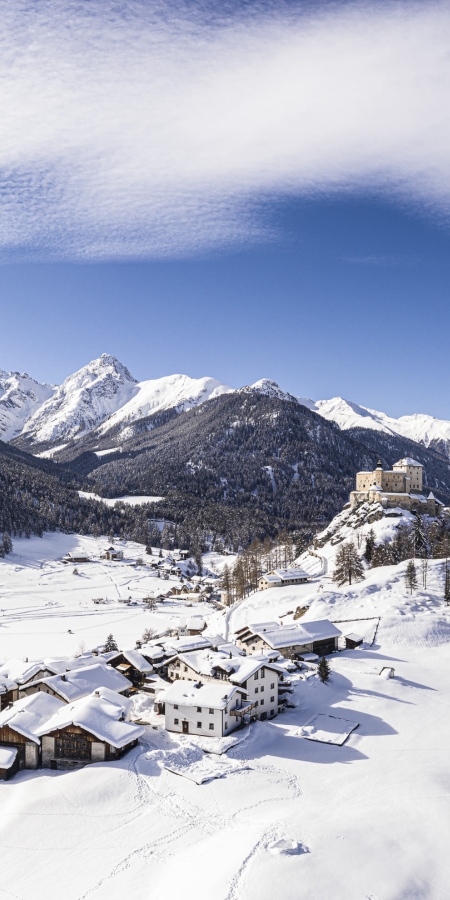 As a landmark of the Lower Engadine, Tarasp Castle in Graubünden majestically overlooks the region. It is imposingly embedded in the surrounding mountain world with its intact natural landscape and the charming village of Tarasp. Inside, a historical journey into the past combined with modern art awaits you.
Historical insight
From 1040 until today
Tarasp Castle was built in 1040. Tarasp belonged to Austria until the beginning of the 19th century. At the turn of the 20th century, the castle was bought in desolate condition by K.A. Lingner, spa guest and inventor of Odol mouthwash, and extensively renovated.
Since 30 March 2016, the world-renowned Engadine artist Not Vital has been the new owner of Tarasp Castle. His vision is to develop Tarasp Castle into a cultural attraction of national and international importance with contemporary art, a sculpture park and continued public access.
Guided tours of the castle take place regularly, sometimes several times a day in summer. Organ concerts on the sonorous wooden organ with 3,000 pipes resound through the walls again and again – in summer and winter – and have a lasting effect on visitors.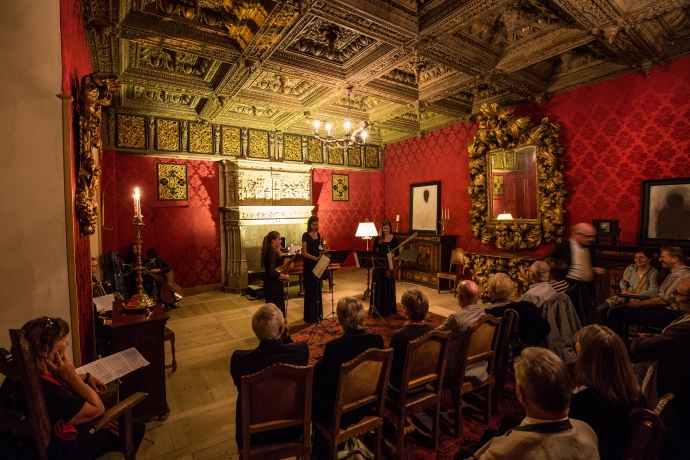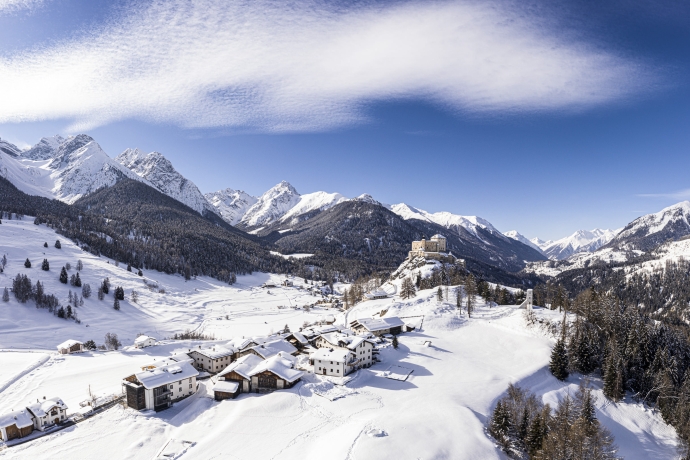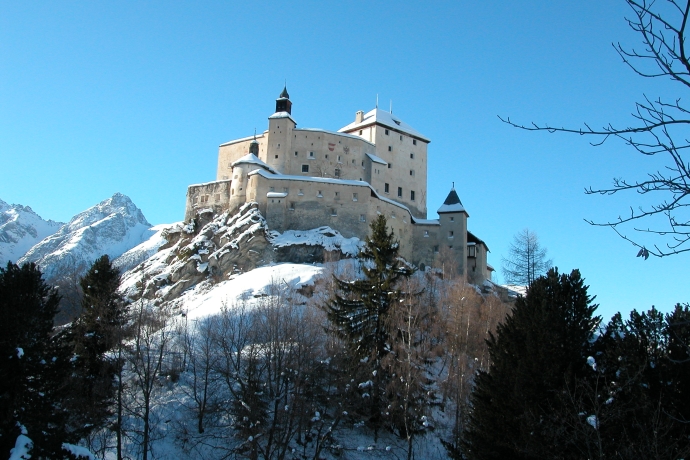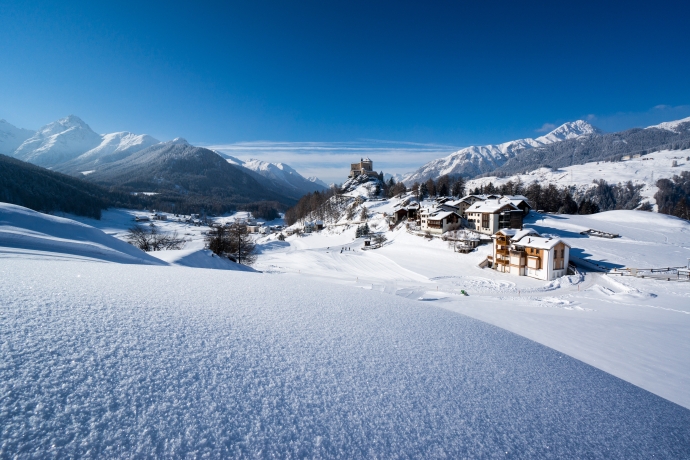 Show all 5 images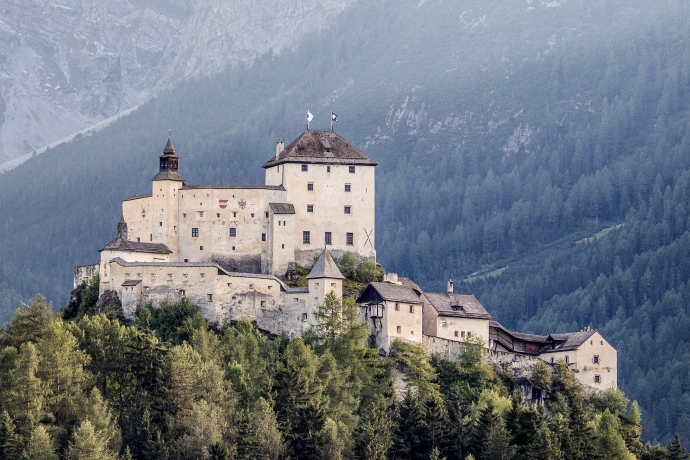 You can find all dates on the official website of Tarasp Castle. The castle can only be visited as part of a guided tour. Registration is necessary and possible via the official site of the castle.
Further information
For more information, please visit schloss-tarasp.ch