Experience art and culture
Barrier-free at Tarasp Castle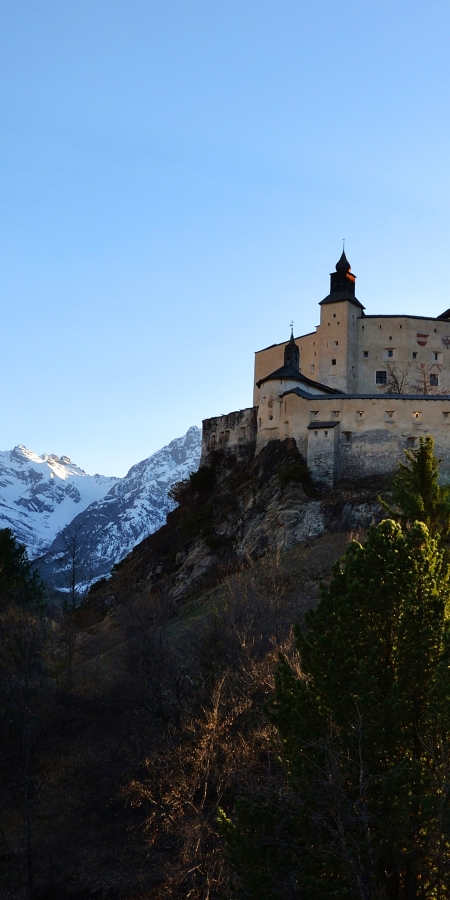 If you know the stumbling blocks, the defense of the castle can not prevent a visit in a wheelchair. Here you will find all the information to find out if the castle is for you to visit.
Guided tour of the castle Tarasp
For the most part you can visit Tarasp Castle in a wheelchair. However, it requires a registration, where you announce yourself as a wheelchair user and book a privat tour. It may not look like it from the outside, but the castle has had an elevator for over a hundred years.
By public transport you get to the Tarasp Fontana stop. From here it is a steep climb up to the castle.
By car you can drive to the parking lot above the stop Tarasp Florins. This is the staff parking lot and not public. So be sure to register and let them know you are arriving by car.
Unfortunately, whether you arrive by car or by post bus, you will not be able to avoid the steep gravel path up to the castle courtyard. When you register, you can ask for a shuttle service. The castle courtyard itself is littered with large natural cobblestones. Not very pleasant for the front wheels. Here I was very glad for my Swisstrack!
From the castle courtyard, an elevator leads to the castle. The lift has a door width of 68 cm. With it you can get to the different levels of the castle and follow the guided tour. However, on each floor you have to climb 3-5 steps. On the battlements and everywhere in the castle you will always meet the measure of 68 cm.
info@schloss-tarasp.ch oder +41 81 557 17 66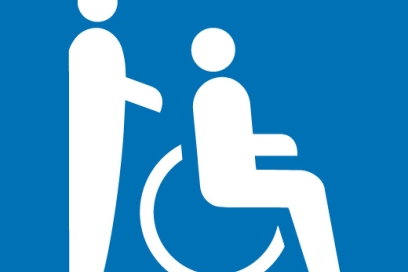 Schloss Tarasp
ist eingeschränkt zugänglich
Door width in the lift and in the lock is 68cm! Registration required! & Private Tour! Tour was made with Swisstrack and is also recommended! (cobblestone)  In the castle it has 4-5 steps on each floor.