Commitment of the region and municipalities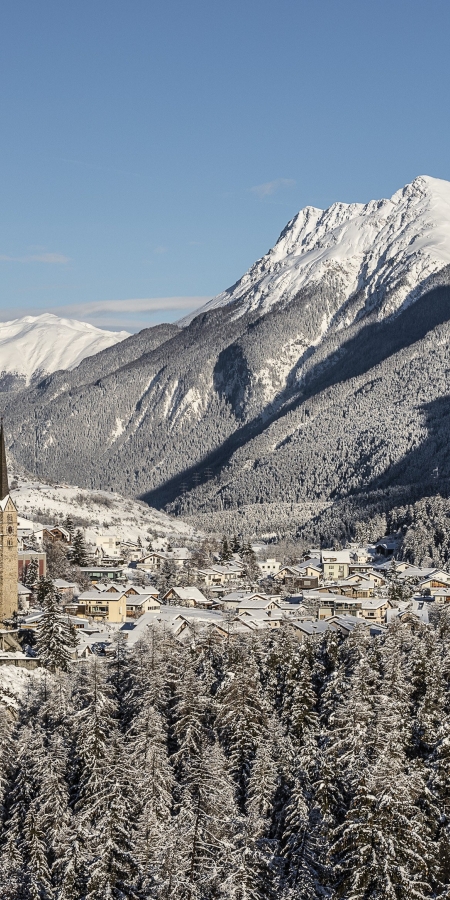 The region Engiadina Bassa/Val Müstair is committed to sustainability with its political agenda. The goal of sustainable development in all three dimensions (society, economy, environment) is anchored in the
regional location development strategy
(Agenda 2030).
The municipalities in the national park region are undertaking various efforts in favour of sustainable development.
Renewable energies
In the Lower Engadin and Val Müstair, the electricity mix consists of 100 % renewable energies, over 90 % is generated from hydropower.
Landscape of the year and Wakker Prize
Guarda was awarded the Wakker Prize by the Swiss Heritage Society already in 1975 and is now one of the sites of national importance worthy of protection.
The Val Sinestra was voted Landscape of the year in 2011. The valley shows a harmonious interlocking of natural and cultural landscape with carefully developed villagescapes and an intact forest and natural landscape with great biodiversity.
Integrated Catchment Area Management (IEM) Inn/Rom & Revitalisation Panas-ch
In order to ensure a cross-sectoral, coordinated and integral management of water resources, water bodies and water infrastructures, the region is implementing the project «Integral Catchment Area Management IEM Inn/Rom». Fields of action are agriculture, hydropower, tourism, water supply and disposal, flood protection and water ecology. The IEM commission with representatives of all municipalities and experts meets regularly and ensures the implementation of joint measures.
Near Panas-ch on the Inn, a kilometre-long floodplain landscape, which is to become a valuable habitat for flora and fauna, but also a special recreational area for people, could be revitalised.