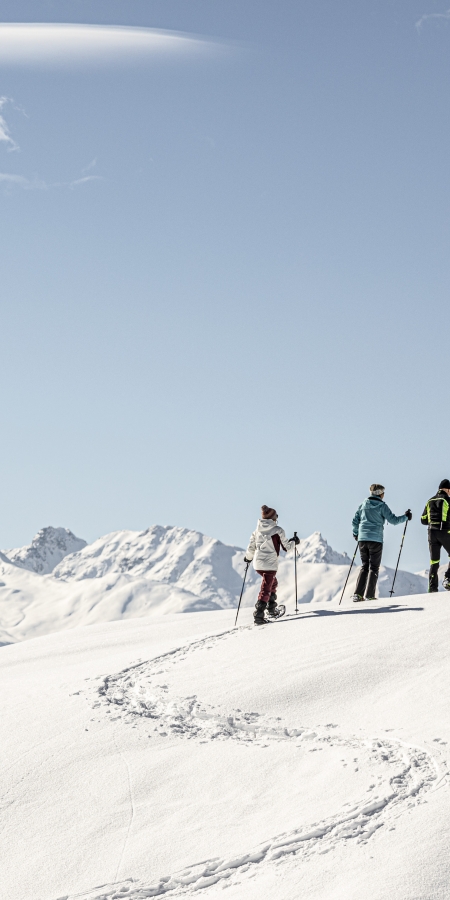 Together with the «myclimate» foundation, we present our «Swiss Green Champs» – a selection of employees of Tourismus Engadin Scuol Samnaun Val Müstair AG who care about sustainability. Learn more about their efforts.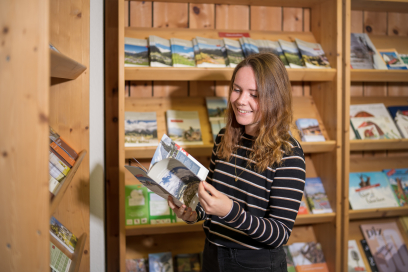 «Climate-friendly print queen»
Michelle Zbinden
On the one hand, Michelle provides helpful information to help people find their way around the holiday region easily and with inspiration. On the other hand, she strives to have flyers and brochures printed in the region and in a climate-neutral way. For the popular holiday tips brochure, she keeps a close eye on the fact that all offers are accessible by public transport.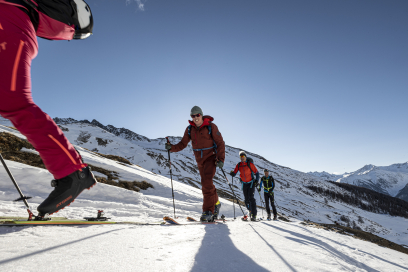 «The gentle ski tour developer»
Sven Berchtold
Sven provides inspiration for the next or first ski tour by recording ski tours in the Lower Engadine. In cooperation with the local mountain guides and the gamekeepers, only ski tours are recorded that respect the legally binding wildlife protection zones as well as the recommended wildlife protection zones. Nature should be protected as much as possible so that future generations can also enjoy intact nature.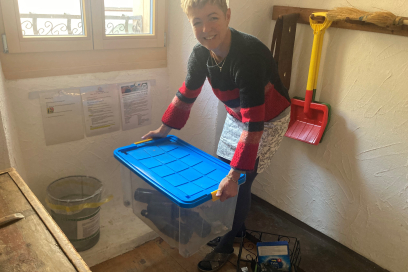 «The recycling enthusiast»
Marianne Werro
Marianne pays strict attention to correct waste separation. In her holiday flat, too, she has noted down in the house rules as precisely as possible how, what and where waste can be disposed of.  Her guests are even allowed to leave glass, PET, tin, plastic, paper or cardboard in the flat; there are special containers for this purpose.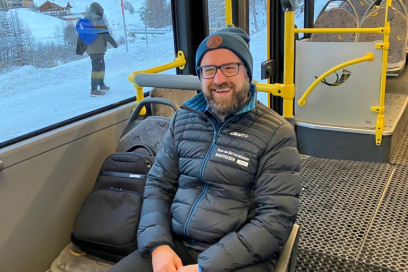 «The Timetable Understanders»
Bernhard Aeschbacher
Bernhard commutes between Samnaun and Scuol. He reaches the office in Samnaun by e-bike or, in winter, by ski bus, and the office in Scuol by post bus whenever possible. In his private life, too, he prefers to travel by train whenever possible, preferably in the dining car. Before coming to the Engadine, he worked for the SBB for seven years and travelled all over Switzerland as a train conductor.
«The culinary leftover recycler»
Selina Hauri
For Selina, throwing away food is a disgrace. That's why she tries to recycle as much as possible at home. She cooks a warming soup out of soggy vegetables, and she conjures up stale bread by soaking it in egg and milk and frying it to make «Vogelheu» or «Fotzelschnitte». She also freezes overripe fruit and enjoys it with rice pudding or makes jam with it.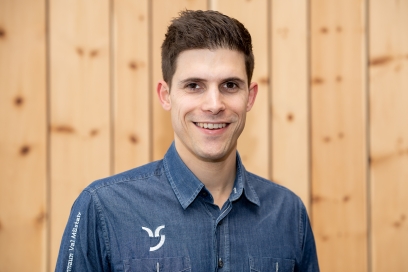 «The label freak»
Roger Kreienbühl
He doesn't have a clear view of the label jungle, but Roger consciously pays attention to sustainability labels when shopping. Whenever possible, he chooses Fairtrade, organic or even Demeter products. It is very important to him that his consumption contributes to social standards, the preservation of soil fertility, species-appropriate animal husbandry or the promotion of biodiversity, and he bears the corresponding additional costs. He would like society to attach more importance to this at least partial internalisation of external costs.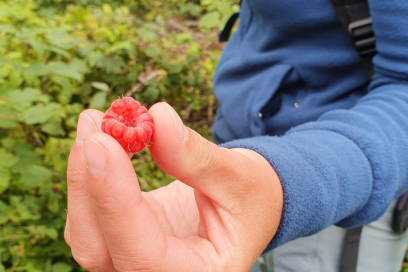 «The Veggie Gourmet»
Sophia Bartolomei
A vegetarian diet not only protects the climate and our natural resources, but is also a culinary highlight. For this reason, Sophia cooks and eats exclusively vegetarian: this is good for the cute piglets, calves and deer as well as for the wallet. However, if at some point you can buy bacon or salami from the laboratory in the Coop Scuol, which is also produced in a climate-friendly way, Sophia will certainly buy it. Until then, she is content with fruit from the wayside.