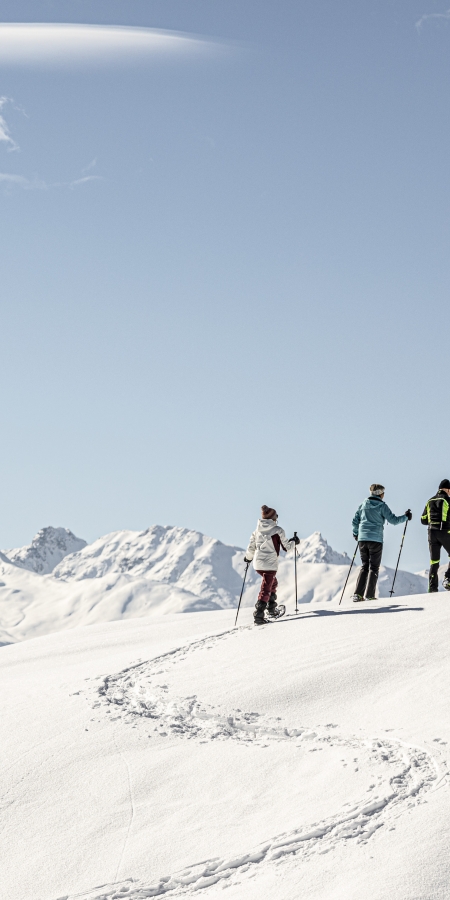 Together with the «myclimate» foundation, we present our «Swiss Green Champs» – a selection of employees of Tourismus Engadin Scuol Samnaun Val Müstair AG who care about sustainability. Learn more about their efforts.
«Session specialist with a head for heights» – Martina Stadler
Our director, Martina, can be found on her e-bike on the way to meetings around Scuol and always has her laptop with her on the train for journeys outside the Engadine. Working, doing sports and protecting the environment at the same time is the motto.
«Nature Experience Enthusiast» – Flurin Raffainer
In our information centre, Flurin is passionate about impressive tours in the Swiss National Park and in the Engadine mountains all around. He also has a wealth of environmentally friendly holiday tips from locals who bring the local natural and cultural values closer.
«Public transport flat-rate champion» – Miriam Werren
To ensure that bikers and hikers can travel light on tours lasting several days, Miriam takes care of luggage transport and makes sure that guests can travel comfortably by public transport in the holiday region with attractive offers. So you can leave your car at home.
«Climate-friendly print queen» – Michelle Zbinden
On the one hand, Michelle provides helpful information to help you find your way around the holiday region easily and with inspiration. On the other hand, she strives to have flyers and brochures printed in the region and in a climate-neutral way. For the popular holiday tips brochure, she keeps a close eye on the fact that all offers are accessible by public transport.
«Mineral Water Virtuoso» – Yvonne Schuler
Yvonne pays attention to sustainable sourcing in the production of holiday souvenirs. For example, the natural mineral water can be bottled directly at the well with the reusable bottle created for this purpose, or an Engadine dry meadow can be planted on your own balcony.