On the road with Géraldine
Hike to Mot Tavrü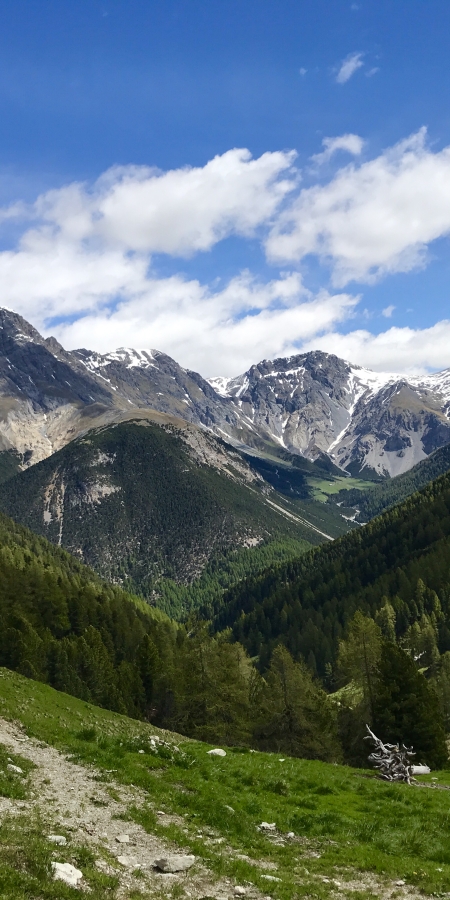 Join me on my spring hike to Mot Tavrü. The view of the surrounding valleys is worth every step.
Mot Tavrü – a name I had heard and read so often since I lived in the Engadine. So it's no wonder that it kept sliding up my bucket list. When the snow became less and less and the National Park cleared the route in mid-May, the time had finally come for me.
Even the journey through the Val S-charl makes my hiking heart beat faster. The nature is so unique and untouched, I can hardly concentrate on the road. As the public bus to S-charl is not yet in service, I arrive by car and park it in the car park outside S-charl. From here I set off on foot.
First I walk along the mountain stream for a while. The sound of the stream and the chirping of the birds around me is wonderful. After about 45 minutes I reach Alp Tavrü. Here I enjoy a first short break and let my gaze wander through the «Val Tavrü» valley I have just walked through. As I have often done in the Engadine, I am deeply impressed by the scenery.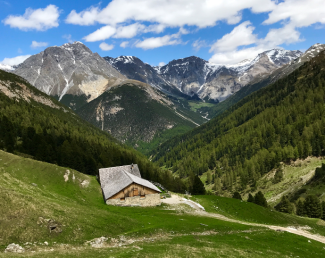 From here, we take a hiking trail up the mountain, with Mot Tavrü already in view. The path is much narrower than before, but easy to follow. At the top, I find myself on a plateau for the first time, before climbing the last few metres to the Mot. As if on a wide ridge, I can look down into the valleys on both sides, on my left directly into the Val Foraz. If you have binoculars with you, you certainly have a good chance of spotting some animals here. Maybe even the bearded vulture. 
After a good two hours, I arrive at the top of Mot Tavrü. I stand motionless for a few minutes and let my gaze glide over the mountain panorama – simply impressive! I then seek shelter behind a little stone cairn for my picnic. It already feels very alpine up here. But the fresh air is very good for me on this warm May day.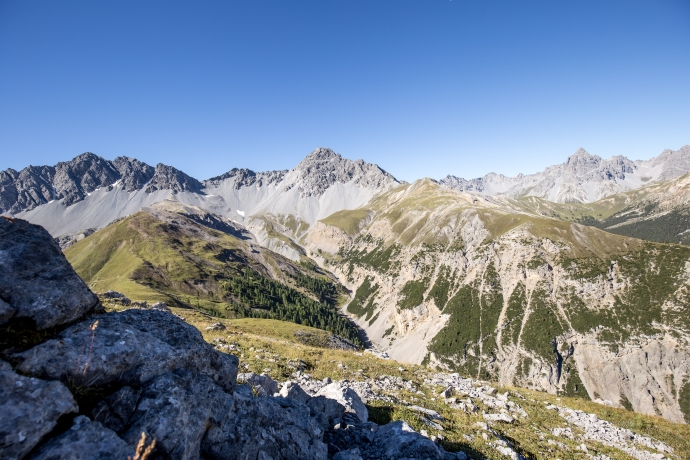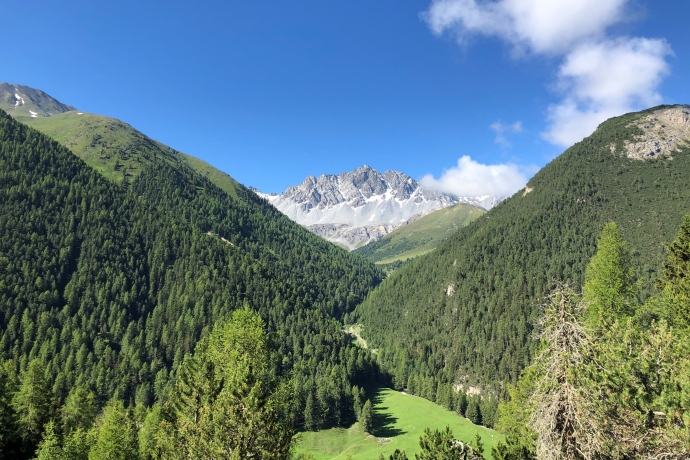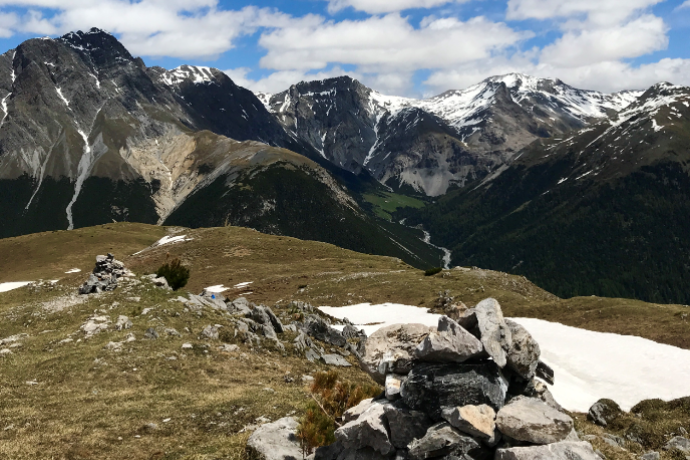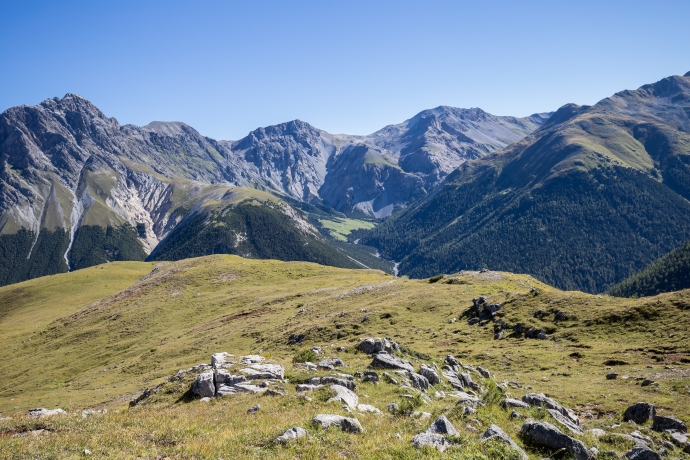 Show all 6 images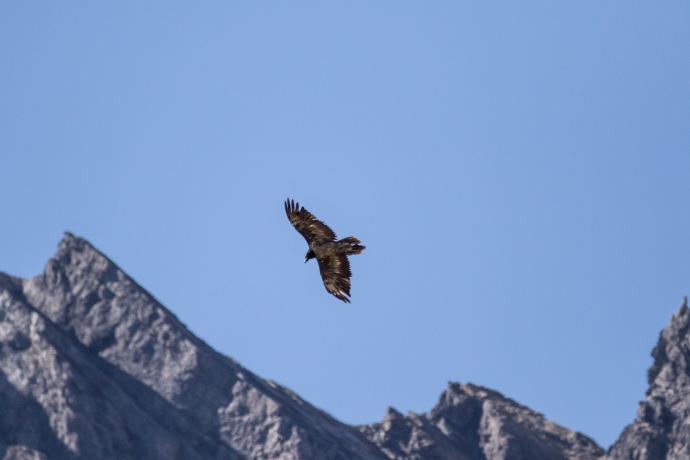 On the way down, I take a little more time to look at the beautiful flowers at the side of the path. After about one and a half hours I am back in S-charl. A little tired, but very, very happy!
How to get there: by car (parking spaces available for a fee) or by bus
Duration: approx. 4 hours hiking time 
Equipment: hiking boots, warm clothing, sun and rain protection, binoculars recommended
Géraldine Lienhard had been living in Scuol since July 2019 and worked for the Engadin Samnaun Val Müstair holiday region as a content management project manager. In her free time, she loves to walk in the Engadine mountains.