Nautical trails
Mountain biking in Engadin Samnaun Val Müstair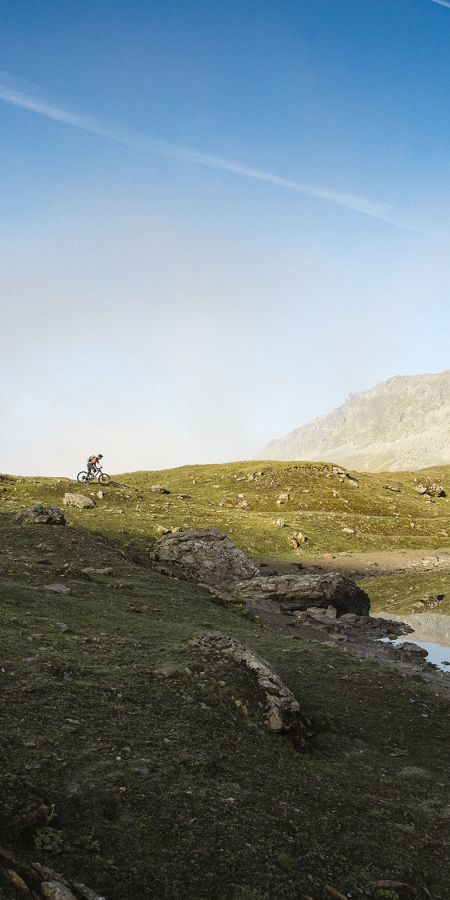 Pure alpine trails - discover the unspoilt trails in our holiday region Engadin Samnaun Val Müstair. More than 1000 bike kilometres, diverse landscapes and varied trails await you. Each valley has its own different highlights.
From Samnaun via Scuol into Val Müstair
Three valleys – one bike destination
Our bike destination Engadin Samnaun Val Müstair consists of three valleys with different landscapes and conditions, each fascinating in its own right. However, all three have one thing in common - the natural, pure alpine trails.
Of course, spectacular bike trails also connect our three valleys. To find out what such a tour might look like, read Johannes Herden's spot check on mtb-news.de.
Part 1: Samnaun – Scuol 
Part 2: Scuol – Val Müstair
Get inspired for your next tour on our Bike Instagram page and share your biking experiences in our holiday region with us. @mtb_EngadinSamnaunValMüstair, #purealpinetrails