Trailuniun – pure alpine trails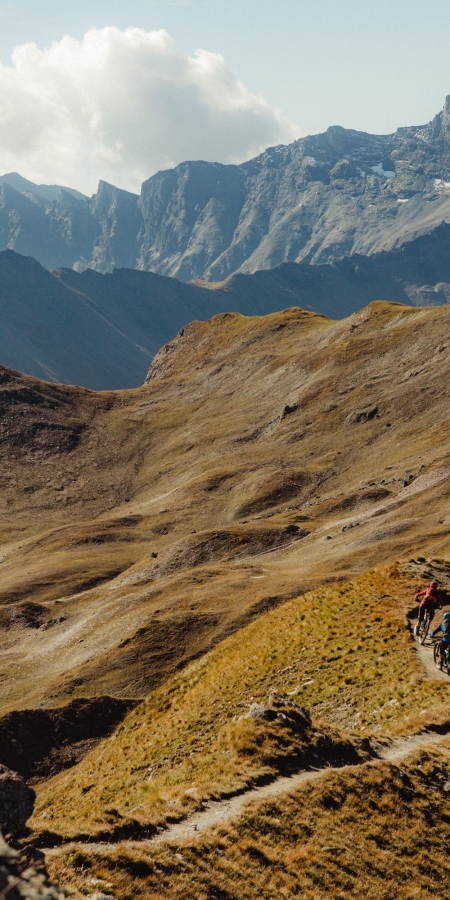 Three valleys - one vision. The Trailuniun is committed to a well-maintained, continuous and attractive trail network in the three valleys of Unterengadin, Samnaun and Val Müstair. This means that you can expect an optimal biking experience, even across the valleys.
The Trailuniun is made up of people from the regional bike scene, professional trail builders and volunteers: what they have in common is a passion for pure alpine trails. While the steering committee takes care of the strategic development of the project, the Trailuniun is responsible for the operational implementation.
The vision
The connection of three valleys through a versatile and attractive trail network.
A strong identification with the mountain bike culture in the region
Development and establishment opportunities for tourism
Creation of further jobs in the regional biking sector
Preservation and protection of nature and landscape areas
User guidance and respectful coexistence in the mountains
Maintenance of a sustainable bike infrastructure that can cope with the demands of use
Implementation
The project is expected to take 5-7 years. The groundbreaking ceremony will take place in 2019.
The construction measures will be carried out according to priority.
Where necessary, sections are planned and newly built after approval in order to ensure a continuous trail network.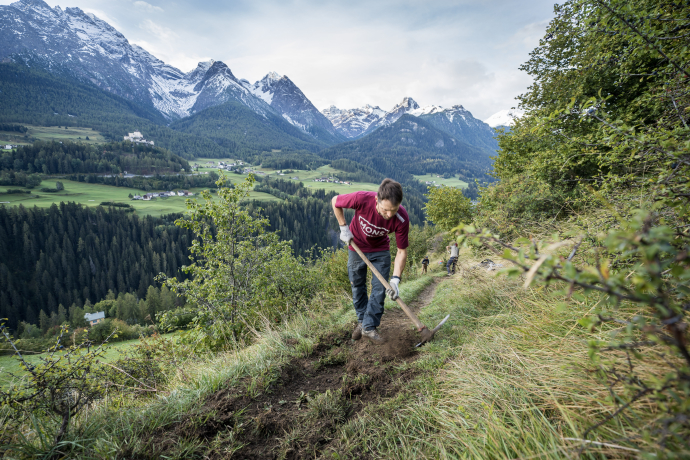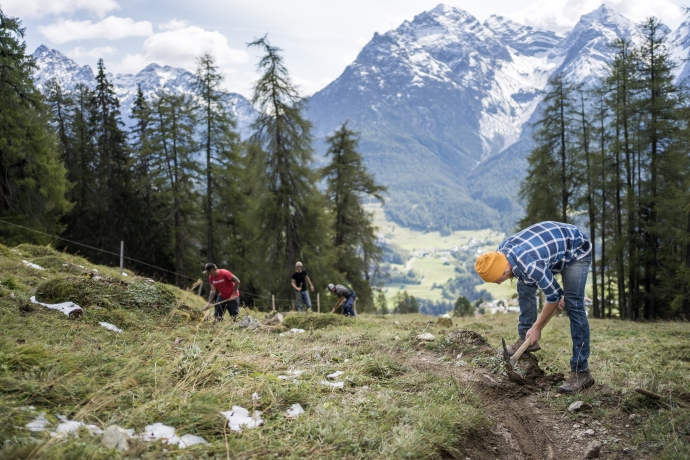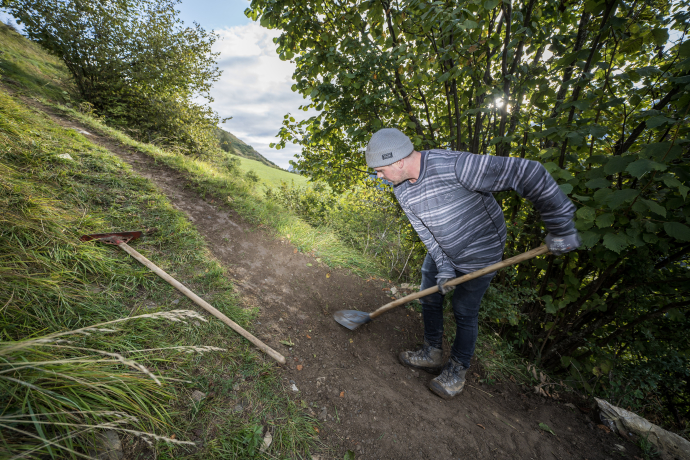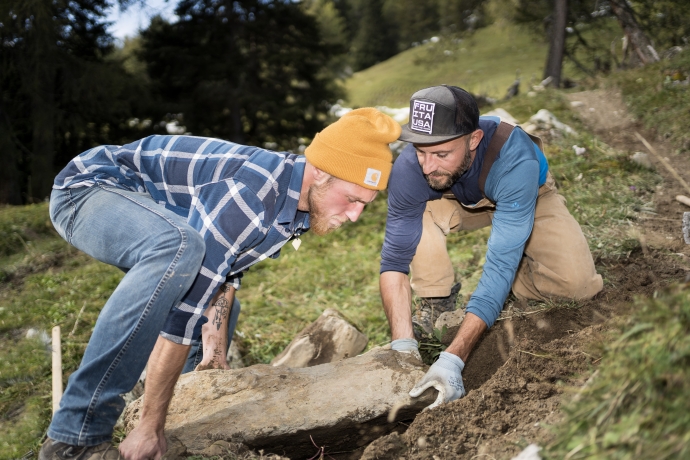 Show all 5 images