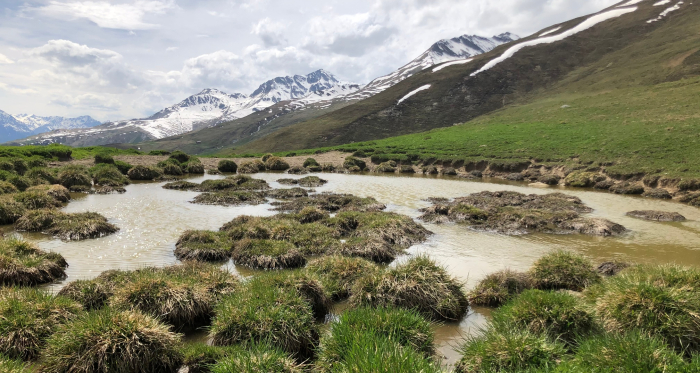 Show all 5 images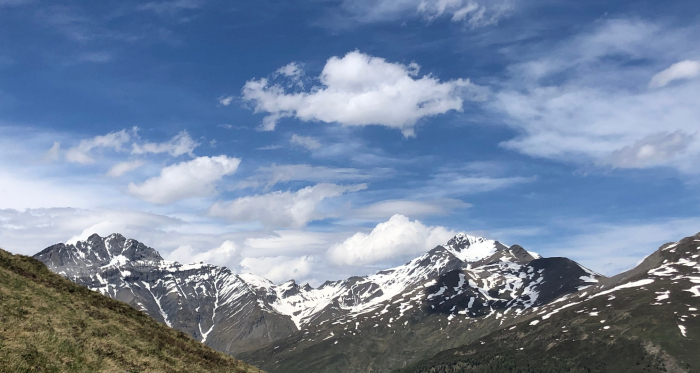 A hike with a magnificent view of the Lower Engadine with its striking Dolomites all the way to Austria and South Tyrol.
---
Destination
Mot da Set Mezdis
Coordinates
46.816888, 10.337589
Description
Starting point of our tour is Sent. Sent, mentioned as a village, dates back to 930, when it is listed as "Vicus Sindes" in a document. Since 1879, however, the Engadine village has been officially called Sent. he ascent from Sent walks leisurely over a meadow path with start above the village. The path leads in slow bends up to below the forest, then one dives into the coolness of the shadowy fir trees. After about an hour you cross the road to Alp Telf / Spadla. It continues through the forest up until you get to the plateau of Plan Dartos. Here you have a wonderful view into the Val Sinestra to Zuort and to the village of Vna, which appears as glued on the southern mountain slope of the Piz Arina 2828 m above sea level.M. The Piz Tschütta / Stammerspitz 3245 m above sea level.M and the Muttler 3295 m above sea level.M. from Samnaun frame the view powerfully in the background. 
Alternatively you have the opportunity to hike up the small road that leads to Alp Telf and Spadla. This small road winds its way up through a light fir forest. Below the Alp Telf you come from the forest and have a wonderful panoramic view to the south and to the Lower Engadine. At the Alp Telf you can take a short rest or hike straight on. This is followed by the last ascent. 
Directions
Sent
Alp Telf / Spadla
Plateau of Plan Dartos
Ascent to Mot da Set Mezdis