On the road with Vreni.
Family hike on the dwarf trail – «Via dals Nanins»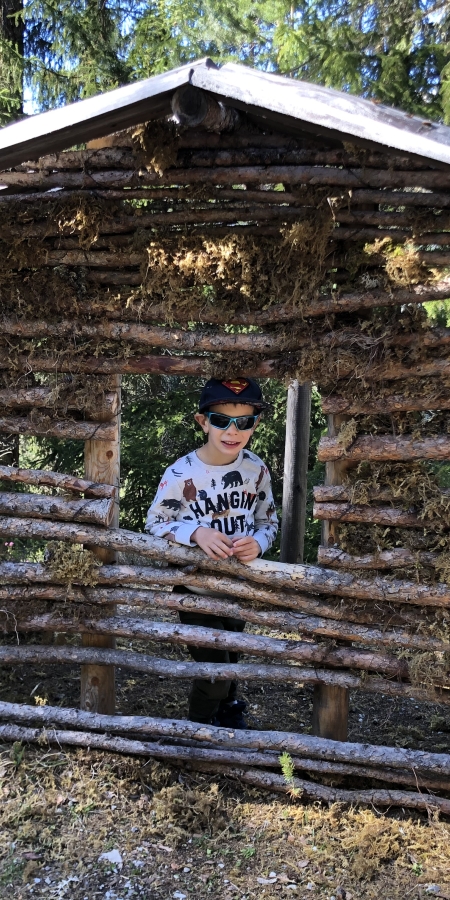 Join me on a beautiful family hike on the dwarf trail – «Via dals Nanins» and learn more about the theme trail in Tarasp.
Arrival by post bus to Tarasp Fontana, or by private car to the car park above Fontana (direction Alp Laisch). The trail takes us along the Plavna valley to Resgia Veglia, approx. 45 minutes on foot from the car park, or one hour from the post bus station. The whole walk without a rest takes about 2.5 – 3 hours. 
At Resgia Veglia, a nice rest area with barbecue awaits us. This is also the start of the story of Snow White and the Seven Dwarfs. A story board at each location then leads us along the way into the life of Snow White and her dwarfs.
Then the tunnel in the mountain, where the dwarves go to work every day, and then, oh yes, .... the mirror of the wicked mother, who asked every day «Mirror, mirror on the wall, who is the fairest of them all», this mirror must not be missed. Soon we step out of the forest..., and a magnificent view of Tarasp Castle makes our «wow-exclamation» heard, wonderful the view into the valley and of Tarasp.
We come to the last resting place, of course with seven beds or deckchairs and a big chair for Snow White. Here we hear the end of the story and then return home happy.
Take a picnic with you, grill your cervelat or bacon on the open fire. You can make a day trip out of it, with grilling, or a half day trip, if you want to use the afternoon well. The first part is a bit long, but from the beginning of the story it is a wonderful walk. Enjoy and have fun. 
Your Vreni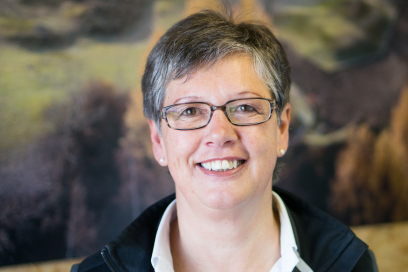 Vreni Conradin worked for the Engadin Samnaun Val Müstair holiday region as a guest information employee for over 20 years. Now she is retired and enjoys beautiful hiking days with her family.