News Büvetta 17.03.2019
7th AGM of Pro Büvetta Tarasp at the Aua Forta – Water Days Engadin Scuol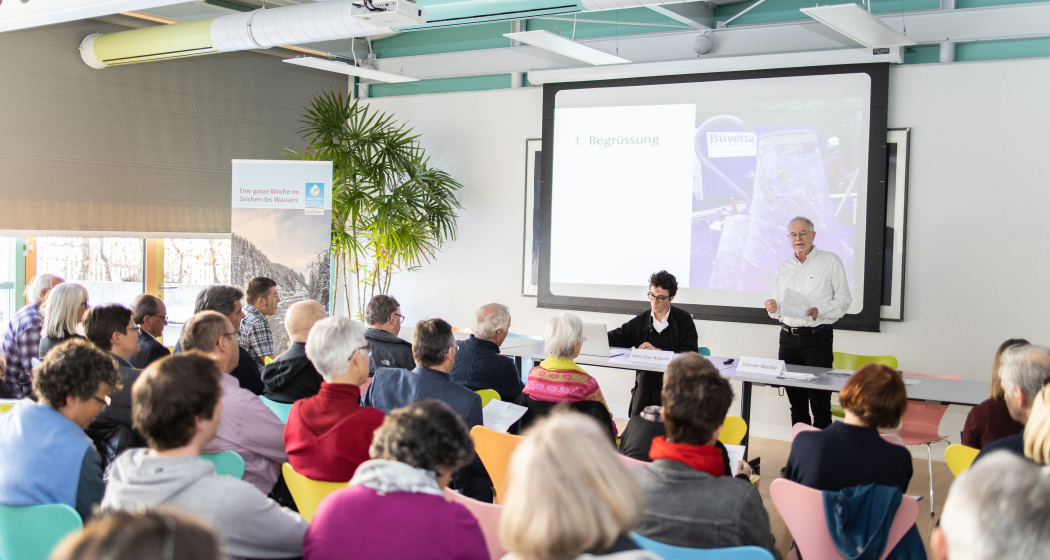 On 17 March 2019, the 7th General Assembly of the Association Pro Büvetta Tarasp took place, which is always part of the programme of the Aua Forta – Water Days Engadin Scuol.
This was followed by a presentation by Ueli Haldimann, historian, journalist, long-time editor-in-chief of Swiss television today publicist and filmmaker, on the topic of «How tourism in the Grisons has changed over the last 150 years and yet remained the same and what Charles Darwin teaches us for the future».
To the delight of the association's board, numerous members and interested parties attended.