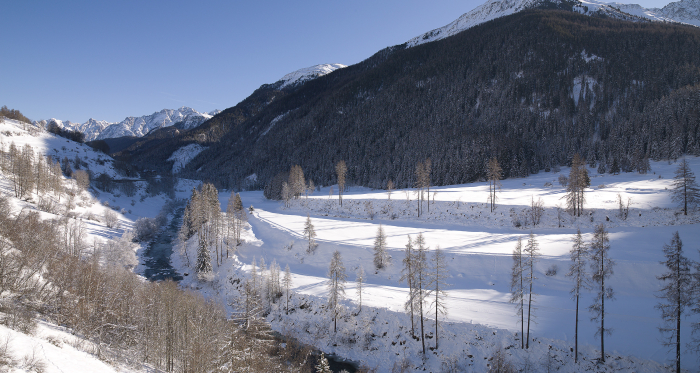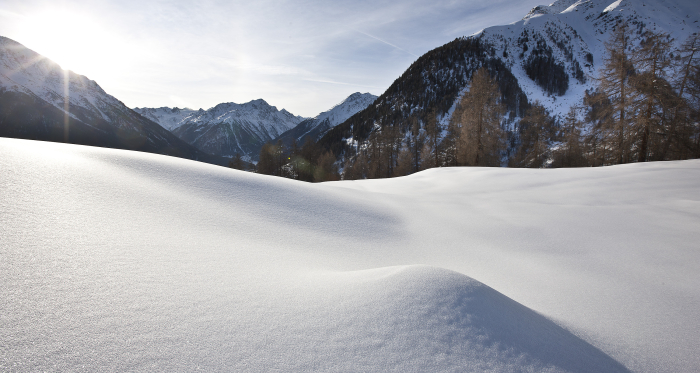 Show all 6 images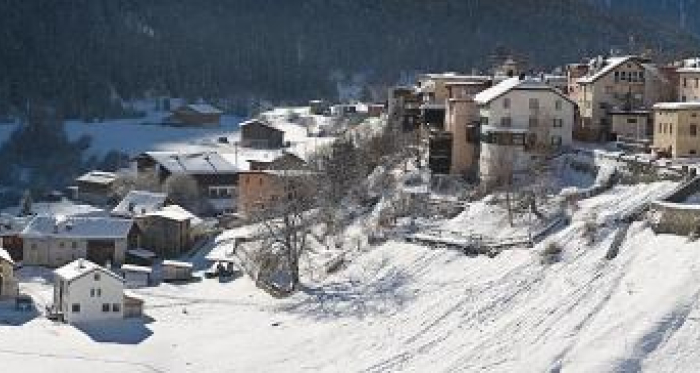 An entertaining tour from Lavin up to the scenic Guarda. Thanks to its topographical location, the Lower Engadine Dolomites are in view throughout the hike.
---
Destination
PostBus stop Guarda, cumün
Coordinates
46.769606, 10.111178
Description
From the train station towards the church to the eastern village exit, the path leads to an underpass. This crosses the railway line and the Engadinerstrasse. The even incline leads first past the last two Lavin farms to the first hill where the path divides. From this hill it is worth a look back to Lavin, which nestles from this perspective on the slope above the Inn. Both paths lead to Guarda, the left continues in an even slope, the right path goes flat at first and in some curves following the slope straight ahead, before it flows over a slightly larger incline back into the upper winter hiking trail. Pretty much in the middle between Lavin and Guarda (after the short forest) lies the former settlement Of Gonda. In winter, this can only be seen by the slightly higher snow piles in the terrain, under which the piles of stones of the former houses pile up. After a further ascent over the terraced slopes, the path bends to the left to the bridge over the clozza mountain stream, which at this point also forms the municipal boundary between the two large municipalities of Zernez and Scuol. Soon after, the path joins the road and leads to the entrance of Guarda. The PostBus stop is to the left of the church. A tour of Guarda with the beautiful Engadine houses and squares is highly recommended. The PostBus goes several times a day to the station below Guarda, from where you finally have a connection back to Lavin or Scuol.
Geheimtipp
The name Lavin has its origin in the Roman "labi" which means landslides or avalanches. This seems obvious when you look up at the steep slopes and runs of Piz Chapisun, which rises to the left of the path. Today, the slopes are secured by state-of-the-art technology, on closer inspection you can see the avalanche blast masts on the top visible rocks above the path, which can trigger avalanches by means of remote control.
Sicherheitshinweis
The path is prepared after each snowfall. Please note the status reports in the winter sports report. The tour was evaluated in favorable weather conditions, the current snow and weather conditions must be considered before the start.  
Attention: At the beginning of the trail (after the last farm in Lavin) there is a barrier that blocks the winter hiking trail in case of avalanche blasts. Under no circumstances do they enter the path with the barrier closed.
Emergency call:
144 Emergency call, first aid
1414 Mountain rescue REGA
112 International emergency call
Directions
From Lavin station through the underpass
Turn right onto the hiking trail towards Guarda
Before at the ruins of Gonda
Seal the path
Turn left and cross the stream
Continue to Guarda