Lavin – Guarda – Ardez – Ftan – Scuol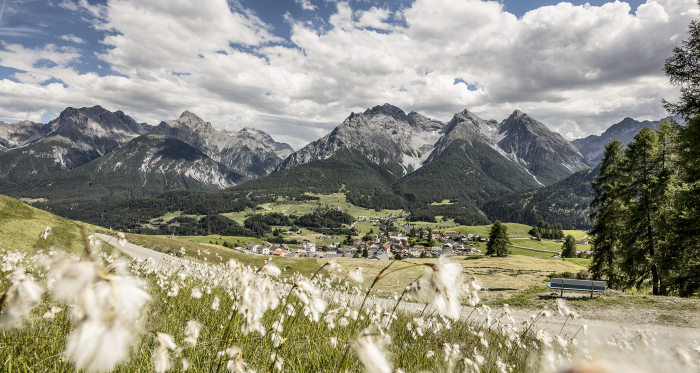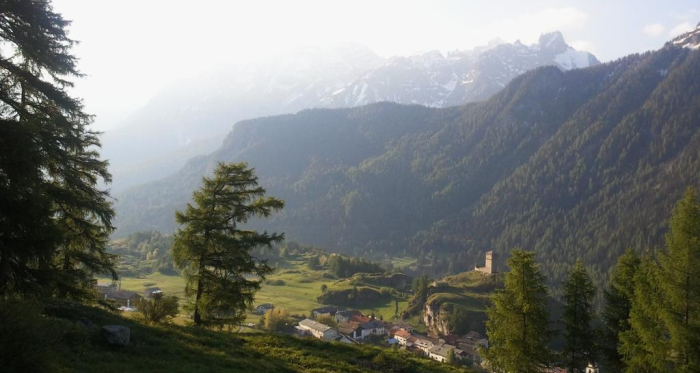 Show all 7 images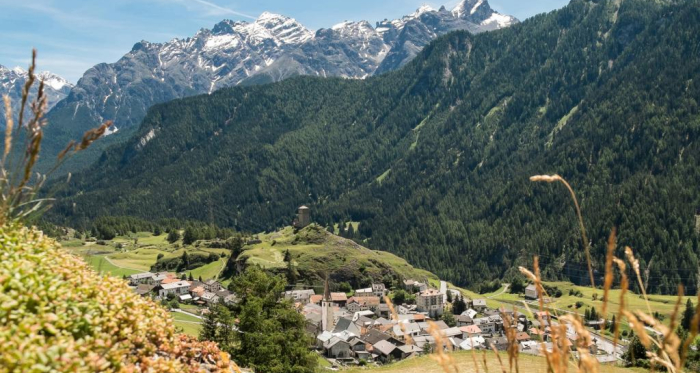 The panoramic hike on the sunny side of the Lower Engadine leads through authentic Engadine mountain villages and offers magnificent views of the mountain world.
---
Destination
PostBus stop Scuol, Belvédère
Coordinates
46.769848, 10.111924
Description
The panoramic hike on the sunny slopes of the Lower Engadine leads through striking Engadine villages such as Lavin, Guarda, Ardez and Ftan. Narrow alleys with sgraffito-ornamented houses wait to be explored. Between the villages, the rather easy path runs through stretches rich in nature with magnificent views of the Engadine mountain world. In spring you can marvel at the diverse flora, in autumn at the golden colours.
Geheimtipp
Between Lavin and Guarda, just a few steps from the path you will find the ancient ruin of Gonda.
Take your time and explore the streets of Guarda.
Directions
From the railway station in Lavin we follow the signposts to Guarda. The path climbs steadily to the village, high above the Inn. After passing through it, a little road with little traffic leads us to the hamlet of Bos-cha. Immediately beyond, we have the choice of following the direct path towards Ardez or choosing a slightly higher variant on a mountain trail that offers more nature.
After a recommended detour to Ardez, we follow the signs to Ftan. The path climbs slightly and we pass the Chanoua ruins. Shortly after, the path goes slightly downhill and we walk a short distance on a very little used road. Immediately after the bridge over the Tasnan torrent, we turn left to follow the hiking trail towards Ftan after a few metres. After a short stretch through the forest, we cross the road and go past the Hotel Paradies directly into the village. At the end of Ftan we have the option of following the lower or upper hiking trail down to Scuol. The upper variant takes a little longer and is a little steeper on the way down, but perhaps also a bit more scenic.
Of course, the hike can also be done wonderfully from Scuol to Lavin.