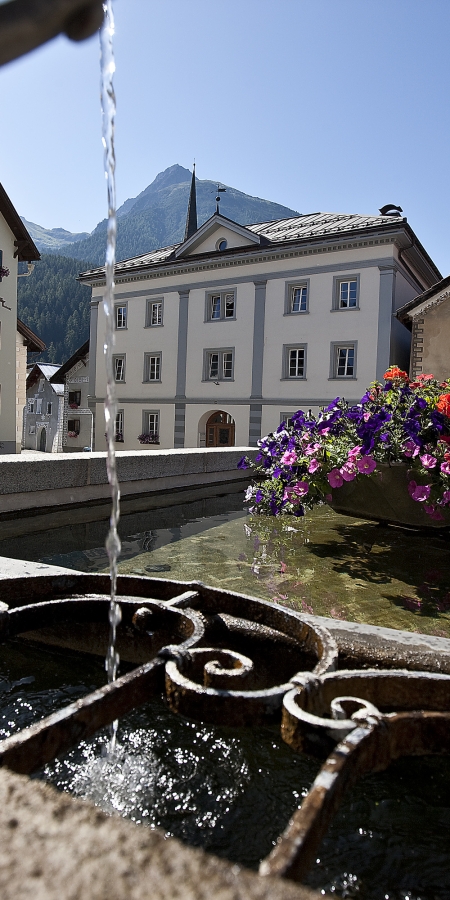 The Aua Forta - Water Days Engadin Scuol took place on 16 and 17 June 2023. There was a panel discussion and excursions on various topics.
Retrospective Forum Aua Forta 2023
Water as a Tourist Attraction with Potential - Opportunities and Risks due to Climate ChangeThe global issue of water scarcity has also reached the Alpine surge chamber. How do tourism providers on the southern side of the Alps deal with the challenges posed by climate change and dwindling water resources? Various stakeholders from mountain and water sports, environmental organizations, the hotel and restaurant industry, political communities and the general public will give attractive short presentations to shed light on whether water will continue to be viable as a tourist business in the future:
Christine Levy, lecturer at the Graubünden University of Applied Sciences and project manager for the revitalization in Bever
Chatrina and Gigi Murtas, hut wardens of the Saoso hut
Yves Schwyzer, Biosfera Val Müstair
Cla Mosca, President of the fly-fishing association Società Muos-chers Engiadina Bassa
George Hein, Managing Director Engadin Adventure
Fränzi Gisler, geography teacher and trail runner
 
The evening was led by Stefan Forster, head of the research area Tourism and Sustainable Development at the ZHAW, Bruno Abegg, economic geographer at the Universities of St. Gallen, and water ambassador Ernst Bromeis.
Living and adventure area Inn – environment, tourism and climate – on the
on the water, by mountain bike or on foot
You could choose whether you want to experience the Inn on a rafting boat, or explore it by bike or on foot. All three excursions were accompanied by experts. At the end, all three groups met for a delicious Engadine aperitif on the Inn near Pradella, where the beaver also feels at home again.
Impressions Forum Aua Forta 2023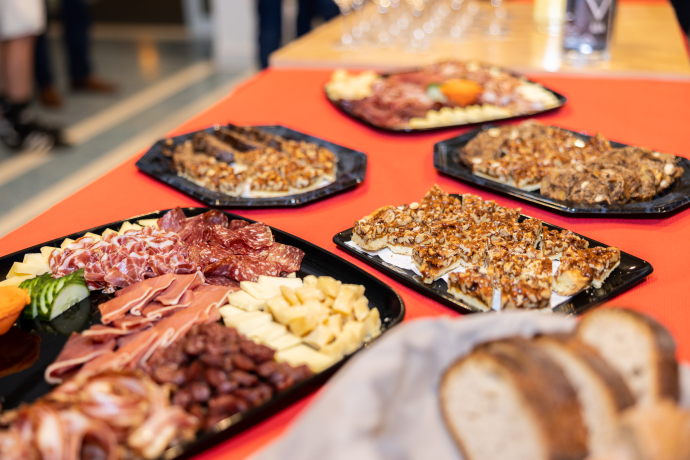 Show all 8 images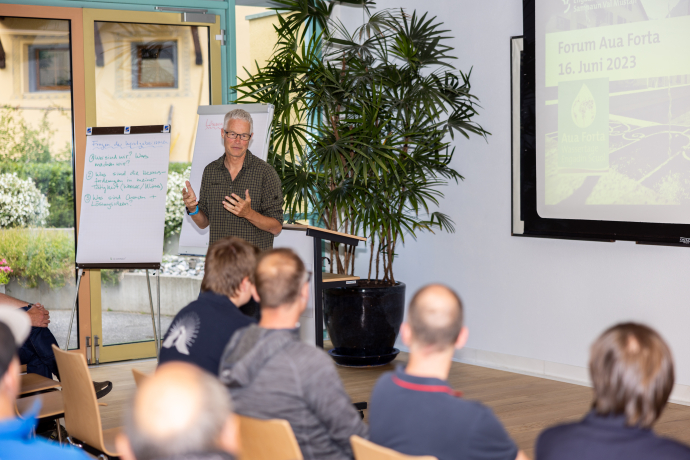 Impressions of the excursion 2023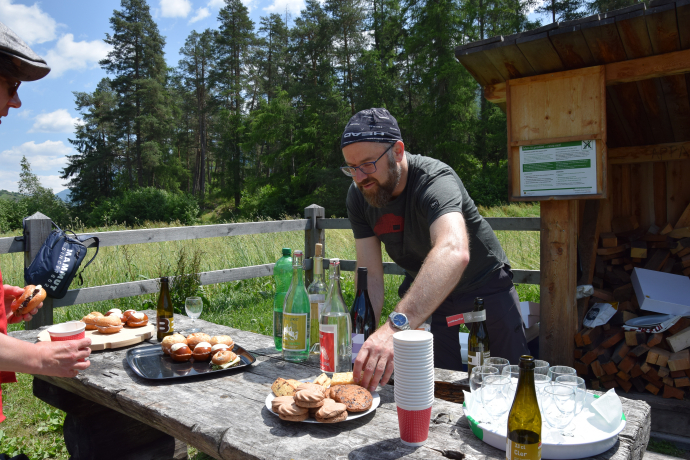 Show all 14 images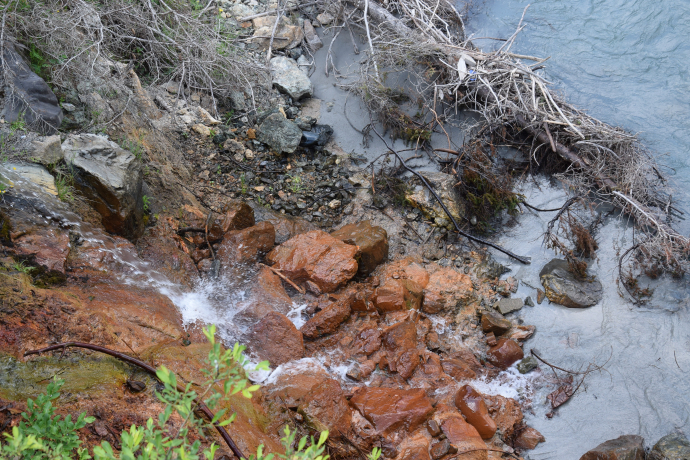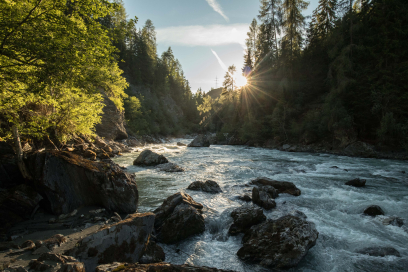 A vision with water at the centre
GraubündenWASSER
The GraubündenWASSER association has the goal of "developing Graubünden into a holistic water region". Projects are pursued in the areas of "water and education" - such as the Forum Aua Forta, "water and tourism" and "water and culture".