27. October 2023
Bügl public: Engadine fountain bath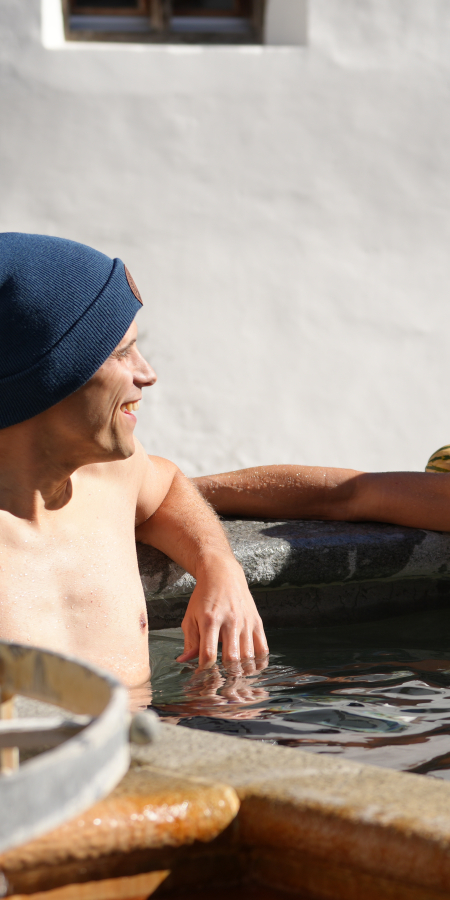 Our village wells have always had a central importance for life in the Engadine villages - be it as a water supplier, cattle watering place or meeting point. In addition to clear spring water, many of these wells also carry one of the region's various natural mineral waters. So it's high time to get to know them from a different perspective during a well bath.
Also for those who prefer to shower hot.
Autumn bathing fun
Autumn is bath time – but not only in the bathtub at home, but also in the mineral water fountain in the historic village of Scuol Sot. With a mulled wine in one hand and a glass of natural mineral water in the other, it's wonderful to relax with like-minded people. For all those who like it a little warmer than 4°C, we heat part of the fountain to a pleasant bathing temperature. Naturally, this is done with renewable resources. 
Where: Plaz village fountain, Scuol sot
When: 27 October 2023, from 4 p.m. to approx. 8 p.m.
What to bring:  Bath towel, good mood, something to talk about.
Price: Free participation. Drinks and food at Cafè Ajüz are not included.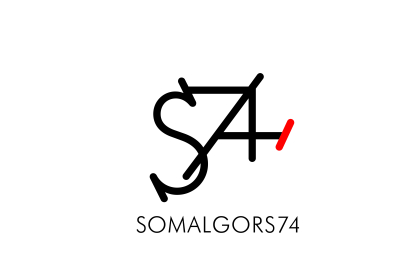 Our partner.
Curdin Tones from Somalgors74
Since 2018, Curdin Tones has been organising the Engadin Brunnenbad with his cultural initiative SOMALGORS74 and various partners throughout the Engadin. The Brunnenbad was founded in Tschlin to revitalise the village squares and to put a cultural spin on the fountains that are unused nowadays. For the Kräuterfussbad, he designed the fountain square in Scuol with matching «Il Bügl Public» bathing elements, assisting Arthur Schlatter.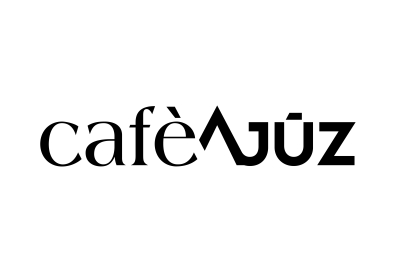 Our partner.
Helena Erny from Cafè Ajüz
The Cafè Ajüz in Scuol sot, which is run with heart by Helena Erny, offers everything from homemade syrup, kombucha, cocktails and fresh food such as vegi burgers and soups with local organic ingredients.
Il Bügl Public in Tschlin.
First edition of the Engadine Fountain Bath
«A soothing bath in the purest mountain spring water in a unique atmosphere is probably the most beautiful starting point imaginable for having unexpected conversations and meeting each other in a completely different way.»
Fotos of the fountain bath 2022/23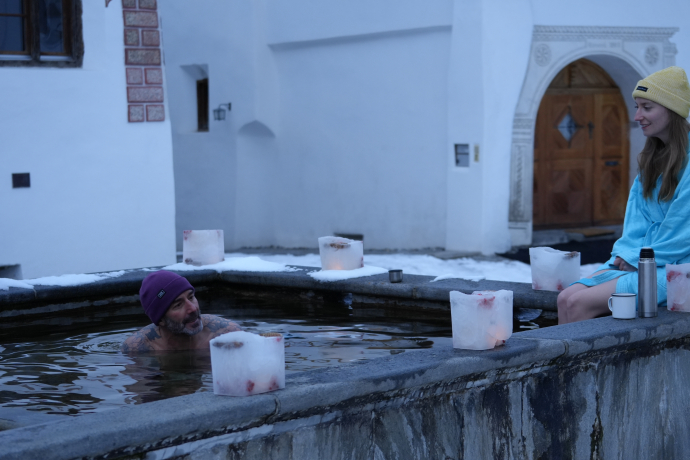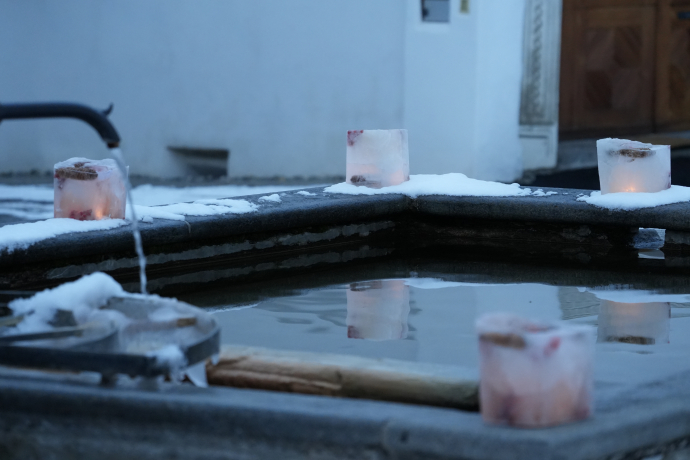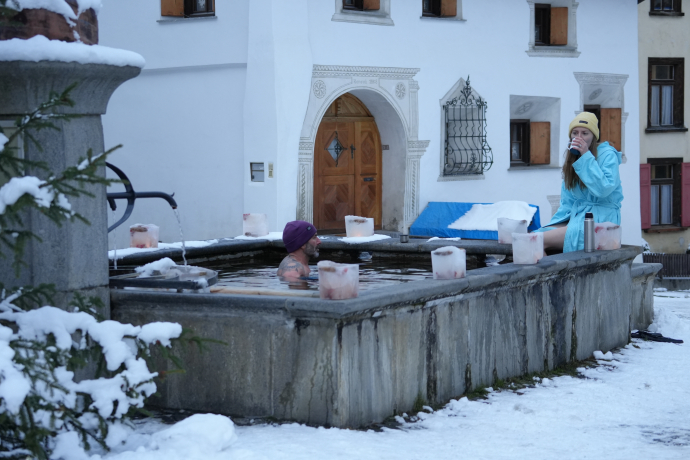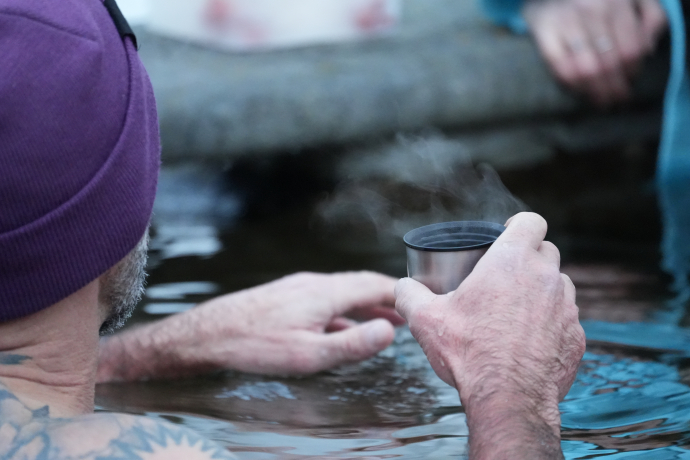 Show all 8 images