On the road with Marianne.
Two-day expedition to Piz Buin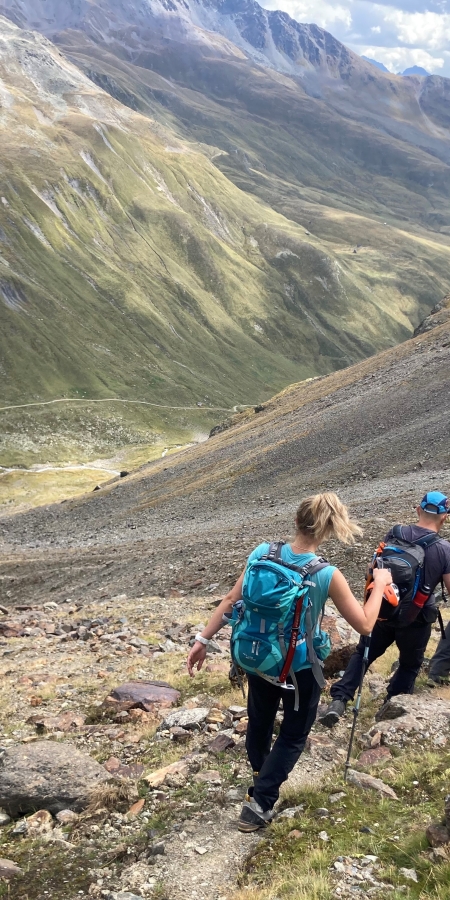 Join Marianne Werro on the guided climbing tour to Piz Buin. During two days, she and her niece experienced unforgettable mountain moments with mountain guide Jan Malär.
Mountain guide Jan Malär contacted us two weeks before our planned tour and gave us the programme incl. packing list. This included crampons, ice axe, via ferrata set, helmet and much more.
Off we went from Guarda to the Tuoi Hut. With this short run-in together with the mountain guide and another participant, we could already get to know each other a bit. My niece Natalie accompanied me.
A cosy late afternoon and evening followed at the Tuoi Hut. Jan showed us the route on the map, told us what we should take with us and made sure that the crampons were adapted to the shoes.
After a short breakfast, we set off at 5.30 a.m. with the headlamp on our heads and a not insignificant excitement about what was to come.
It is literally over hill and dale and by no means a walk in the park. The many hours of training come into play here. At the glacier, it was necessary to equip oneself with crampons, via ferrata set and helmet, and to pick up the ice axe.
It was a great experience that I had been looking forward to for a long time. I can highly recommend this guided mountain tour.
Marianne Werro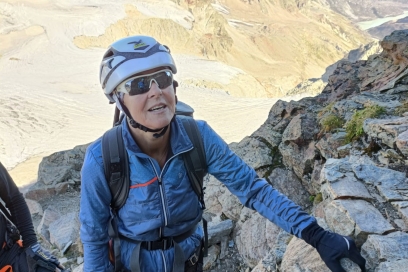 The short climbing phase soon followed. Of course, our mountain guide secured us perfectly and pointed out good footholds and handholds. We felt safe at all times in our rope team. I did, however, reach my limits, and my non-climber captured this well when I expressed it.
Made it – summit happiness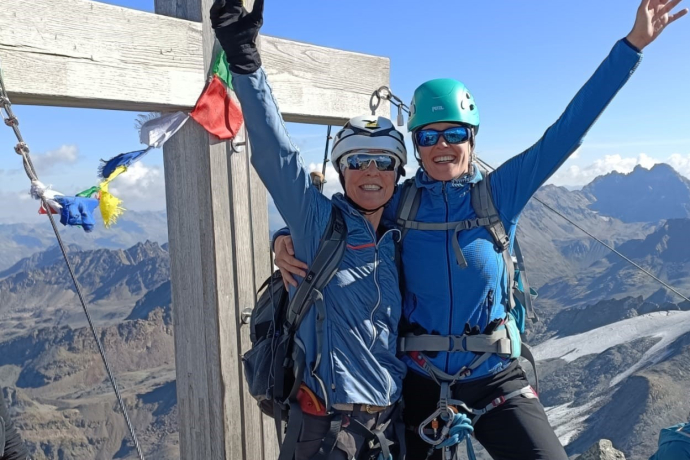 Show all 3 images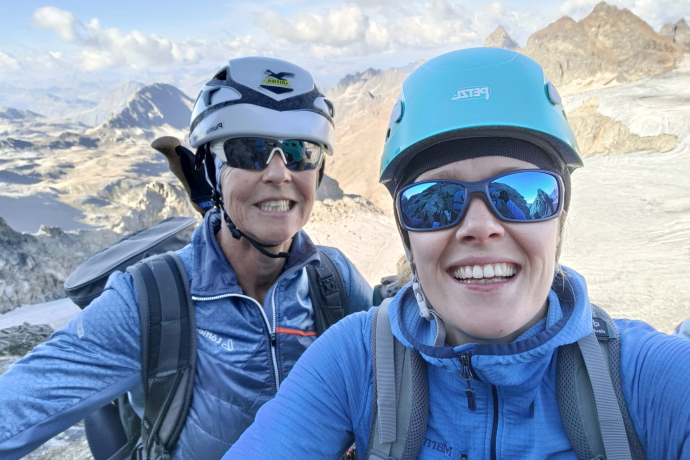 The descent was not to be underestimated either. Everything back again. Here I lost a crampon, which I must have put on very loosely. Jan fastened it again without a murmur. Thank you very much. After a good 8 hours of walking, we had a well-deserved marenda at the Tuoi Hut. Afterwards we could whizz down to Guarda on the scooter. (CHF 18.00 rental)
Here you will find facts and figures about the Piz Buin hike:
Hiking time: from Chamonna Tuoi: 8 hours
How to get there: by PostBus to Guarda, cumün or by car 
Climbing equipment: to rent on request
Registration: https://bergsportschulegrischa.ch/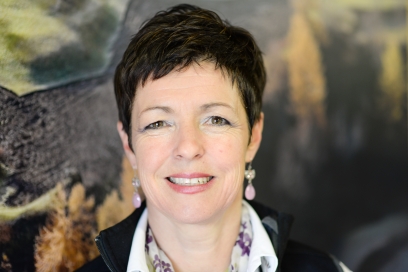 Marianne Werro is a staff member at the Tourist Information and can mainly be found at the branch office in Sent. In her free time she likes to be out and about, especially on foot in the Engadine mountains.