Sent - Vastur (Return Route)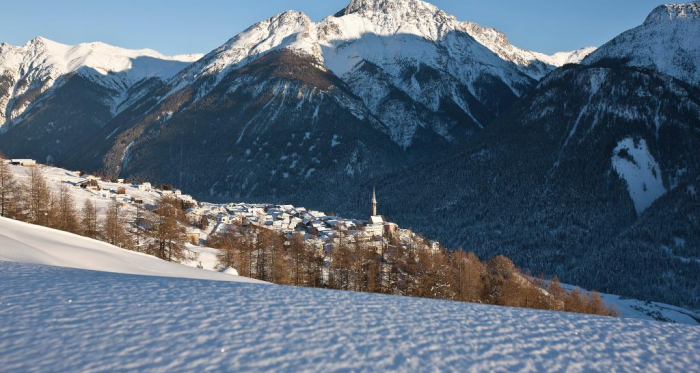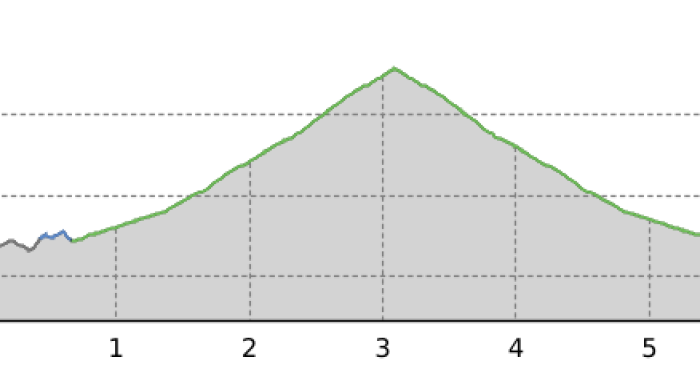 Slightly ascending road along the sledge run through the snowy southern slopes of Sent to the Vastur Restaurant. Sledge rental and catering facilities at the "Restorant Vastur".
---
Start
PostBus stop Sent, Sala
Destination
PostBus stop Sent, Sala
Coordinates
46.816605, 10.333814
Description
At the western end of the village of Sent, the wide road leads over a bridge and then follows the edge of the forest with a slight incline. From the next turn-off, the road continues relatively flat along the sunny slope in a westerly direction, past the organic Bain Tuffarolas farm. As the trail runs along the sledge run from here, you should be careful of oncoming sledgers. Afterwards, you can enjoy a leisurely zigzag in the sun with views of the valley floor and the snow-covered peaks of the Lower Engadine Dolomites, 285 metres up to Vastur. The "Restorant Vastur" offers a place to stop for a bite to eat and a sun terrace with wonderful vistas. If you don't want to walk the three kilometres back to Sent, you can rent a sledge at the restaurant or take your own sledge with you on the hike, because the speedy toboggan ride is worth it. With advance reservation, groups of 6 people or more can enjoy a fondue or spaghetti evening in Vastur.
Geheimtipp
In Sent it is worth taking a few minutes to walk through the village with its wide squares and look up to the sky. The famous Sent gables date back to the late 18th century, when many villagers abroad (mostly in Italy and Austria) hoped for an economically better life and thus shaped the flair of this village.
Sicherheitshinweis
The trail is groomed after each snowfall. Please note the condition reports in the winter sports report. The tour was assessed in favourable weather conditions, the current snow and weather conditions must be observed before starting.
Attention: the trail runs along the sledging trail - please walk along the edge of the trail.
Emergency call:
144 Emergency call, first aid
1414 Mountain rescue REGA
112 International emergency call
Directions
From Sent Sala to the western village exit
Over the bridge on the alpine road towards the west
Over several hairpin bends up to Vastur
Return the same as outward